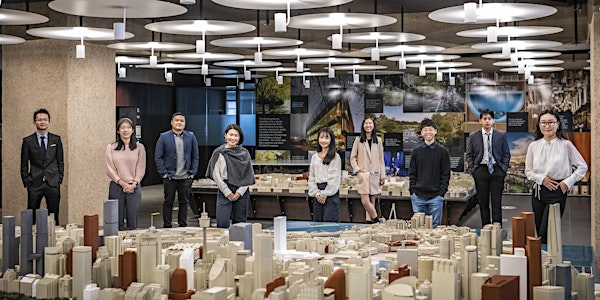 International Students Employment Panel and Networking Event
Event Information
Location
Lower Town Hall
483 George Street
Sydney, NSW 2000
Australia
The event aims to provide international students with insights into career planning and building network in the Australian context.
About this event
The International Students Employment and Networking Event is an initiative of the City of Sydney and its International Student Leadership and Ambassador Program (ISLA).
The event consists of a panel discussion, networking ice-breaker activities and free time networking opportunities between students and panellists to make it more interactive and relevant to the students' needs. The panel discussion will contain the questions focusing on the career journey of the panellists, networking skills and communication skills to help international students to build their network and confidence in Australian job market. There will be some question tailor to the relevant skills for job seekers and what employers are looking for, also taking into account the situation induced by the COVID-19 pandemic.
About the ISLA Program:
The Program aims to increase the positive experience of all International Students by training International Students to actively participate in city life and help build the reputation of Sydney as a preferred destination for study. The 31 leaders and ambassadors come from 14 countries, 7 educational institutions and over 31 academic disciplines.
For more information on ISLA: https://www.cityofsydney.nsw.gov.au/international-student-ambassadors/2021-2022
RSVP essential.
PRIVACY PROTECTION NOTICE Purpose of collection: This information is being collected for the purpose of providing a community training program. Intended recipients: City of Sydney employees are the intended recipients. Supply: The supply of this information is voluntary. If you are unwilling to provide this information, the City of Sydney may be unable to provide access to this City of Sydney program. Access/Correction: Please contact Customer Service on 02 9265 9333 or at council@cityofsydney.nsw.gov.au to access or correct your personal information. Storage: The Social Programs and Services business unit at the City of Sydney, located at 456 Kent Street, Sydney NSW 2000, is collecting this information and the City of Sydney will store it securely. Other uses: The City of Sydney will use your personal information for the purpose for which it was collected and may use it as is necessary for the exercise of other functions. For further details on how the City of Sydney manages personal information, please refer to our Privacy Management Plan (https://www.cityofsydney.nsw.gov.au/policies/privacy-management-plan).
By attending this live event, you are consenting to be recorded.
Date and time
Location
Lower Town Hall
483 George Street
Sydney, NSW 2000
Australia