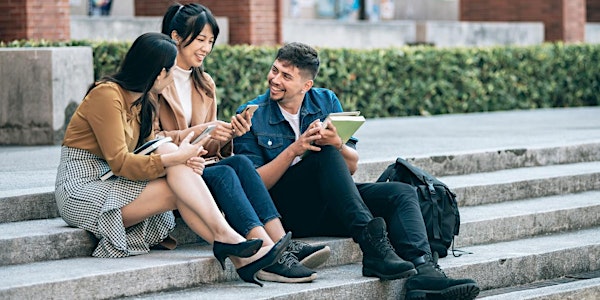 International Student Wellbeing Drop-in Group
Weekly online and in person (Sydney based) drop-in group for International Students. Offers connection, wellbeing and access to advocacy.
About this event
The International Student Wellbeing Drop-in Group is a welcoming and safe online forum for International Students to build connections, share lived experience and promote emotional, physical and mental wellbeing.
The group takes a community development and strengths-based approach, with participants having the opportunity to support and learn from each other, whilst sharing resources, ideas and experiences.
It is facilitated by student counsellors, psychotherapists and social workers, many of them are International Students themselves. The group aims to promote wellbeing, encourage cooperation and mutual support, build networks, foster strengths and resilience, develop community and engage in advocacy.
This cross-cultural group is open to international students across Australia. It runs via Zoom and at our Sydney based Clinic on Elizabeth St Sydney every Monday morning 9:30-10:30AM. For more information please email us at psychclinic@clinic.acap.edu.au
**The ACAP Clinic provides free Counselling, Therapy, Groups, Casework, Community Development and Advocacy. No visa, Medicare, Doctor referral or cost is involved.