International Speaker Series: How NOT to get Referrals - Andy Lopata
Description
How NOT to get Referrals
With growing competition and budget demands, it's becoming harder and harder to win new business. Yet, so many sales people and businesses leave potential new revenues untapped and unexplored.
The reason is very simple. Across a range of industries, referral strategies range from tired and predictable to passive to simply non-existent. Networking is still treated as a skill, not a core business strategy. Where referrals strategies do exist, they tend to be lazy, poorly timed and ineffective.
As a result, potential new business simply goes elsewhere.
Join us for this workshop in which Andy Lopata, one of Europe's leading business networking strategists, will share the key mistakes he sees from many unsuccessful companies that ensure that they don't get nearly as many referrals as they should. Throughout the morning, Andy will cover:
Why the majority of current approaches to generate referrals fail

The range of people who could refer you but you haven't even thought of asking

How you might prevent yourself from asking for referrals with lame excuses

Exactly how you might be consistently settling for less

and much more.
Andy Lopata was called 'one of Europe's leading business networking strategists' by the Financial Times and 'a true master of networking' by The Independent. He has written three books on networking and referrals and has presented all over the world for organisations from a range of sectors including Paypal, Glaxo SmithKline, BP and Konica Minolta.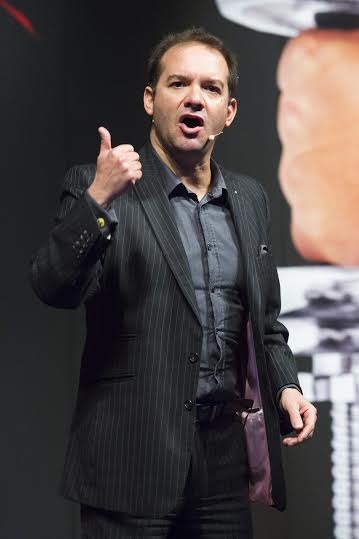 Organiser of International Speaker Series: How NOT to get Referrals - Andy Lopata
The UP Academy is a place of executive and practical learning, through innovative approaches, peer-to-peer events, workshops and keynote events. Ulitmate Performance coaching and development programmes compliment the public events, whilst Vistage brings top leaders together for peer-to-peer learning. Visit www.upyourlevel.com for more information.