Description
Build web controlled things.
Play with hardware.
Make robots!
It doesn't matter whether you are new to hardware, Internet of Things and robotics or have been creating droids since you were a kid - come and be part of NodeBots Weekend 2018!
You'll build things, explore new topics, meet new people and have loads of fun while doing it.
On July 28 and 29, come and join designers and developers from around Melbourne and Victoria for a weekend of exploration, hacking and fun.
At the same time, you'll be part of a week long event, bringing together people from dozens of locations all around the world, also building NodeBots. From Melbourne to Miami, Sydney to Sao Paulo and Brisbane to Boston, communities will be coming together for a global festival of JavaScript and Robotics.
NodeBots Day isn't your usual event. You'll use JavaScript but also get to play with Arduinos, Servos, Sensors, Node.js, Johnny-Five, LEDs and Raspberry Pi's.
For 2018 we're doing something a little different. Rather than a single, high paced day, this year we're going to slow things down a little and spend the weekend building. You can come for one or both days, but the intent is that with smaller numbers of people and more time, you can tackle bigger projects. This year we're having a particular focus on Internet conencted "Things" and have experts working in Machine Learning and IoT to help support you. Perhaps you have a project that you have been thinking about - this weekend could be a great opportunity to start to work on it.
For 2018, we're moving across the road to the Connected Community Hacker Space in Hawthorn where you'll have space to fabricate things. Want to laser cut or drill a component? Easy. Need to solder something (or learn to solder)? There's benches already set up for it. This is a great opportunity to learn some new fabrication skills and get some time in one of the most well established hacker spaces in Melbourne.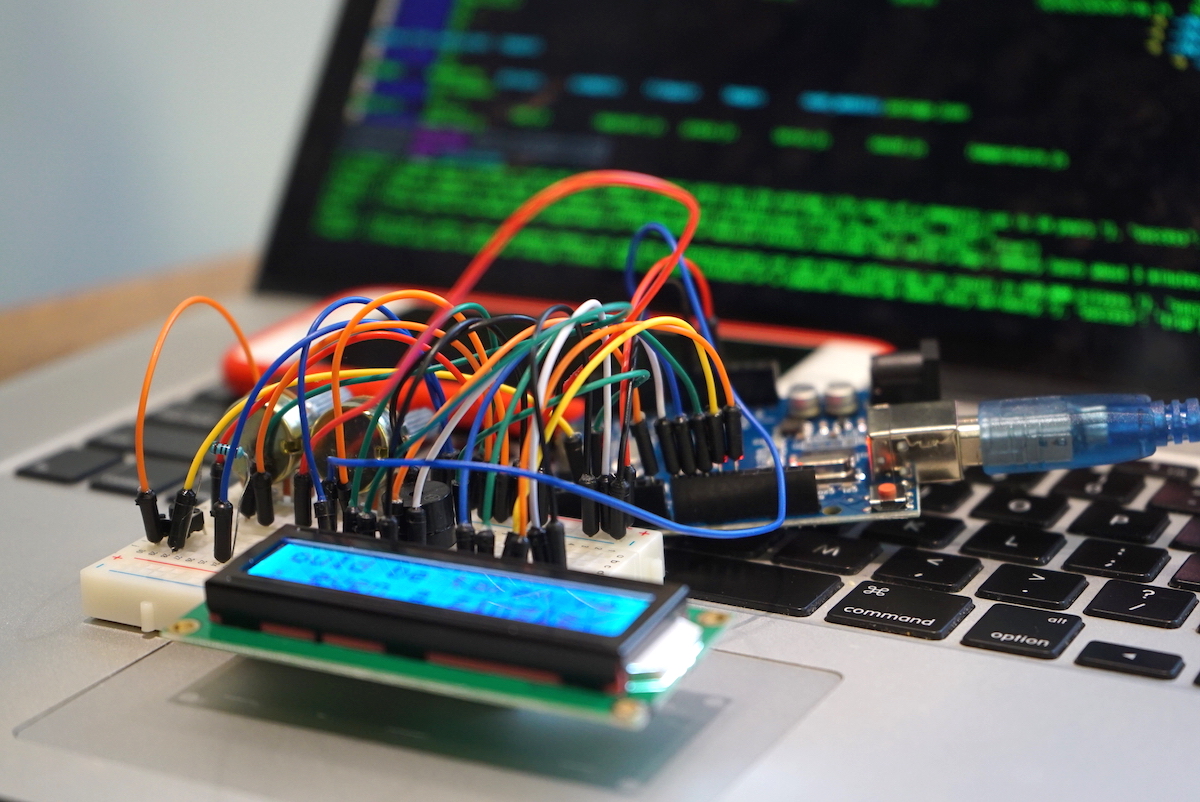 Been before? Time to level up your NodeBots skills
For those who have been before, this is a great opportunity to get more hands on. The space has IoT friendly networks set up and a multitude of fabrication tools. If you want to attempt a bigger project, now is the time to do it.
Who should attend?
Anyone who is interested in designing or building robots and web connected physical things or just wants to learn something about robotics.
Do I need to be a developer?
Not really. You need to have passing familiarity with JavaScript - if you can get to "Hello, world" in a browser you'll find the day a load of fun and develop your skills. We are running beginner sessions before NodeBots Day if you want to brush up your skills. Come along to NodeBots Night on the first Wednesday of June and July to get ahead and make the most of the weekend.
What do I need to bring?
Yourself and a willingness to learn and explore with others.
Bring your laptop and if you've got any hardware that you've been playing with (Arduinos, Robots etc) then you're more than welcome to bring them too. If you're totally new to hardware then we will have some basic kits for you to play with. We'll also have some other components provided that you can use too.
If you use a new MacBook then please bring a USB dongle so you can convert from "normal" USB to C-Type connectors.
We'll have kits available for purchase - a basic "Scientist Kit" to teach you some fundamental electronics (and become the heart of a future robot) as well as a "SimpleBot" which is a more serious kit and is a fully fledged robot.
You may also want to bring some lunch or some money for it as we won't be catering this year. There will be some snacks available however and there are plenty of places nearby to grab something to eat.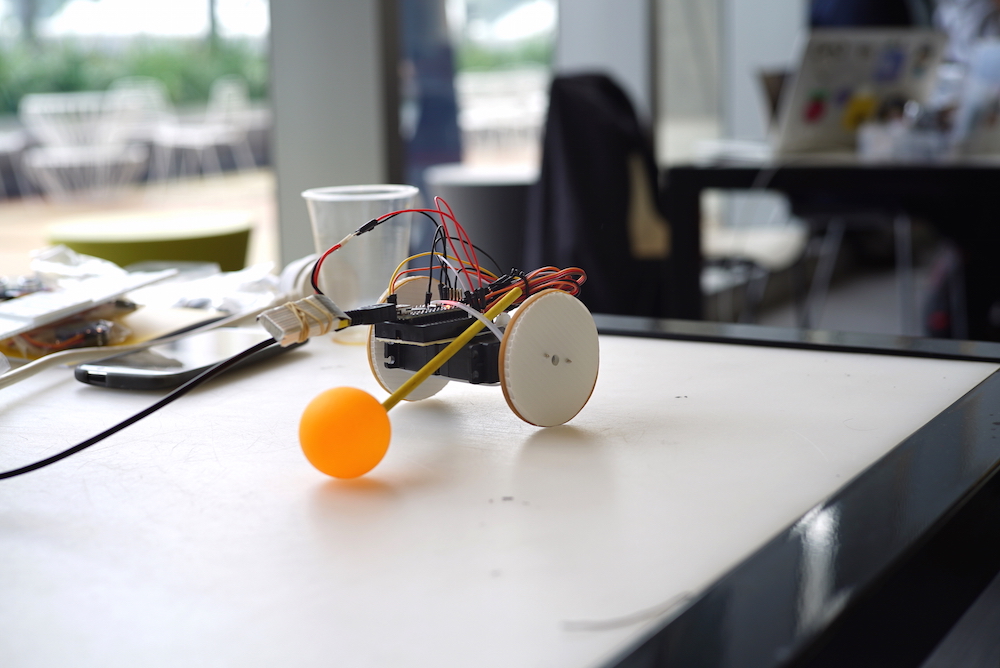 What will we do?
We'll kick off the day with some orientations to groups depending on your familiarity and from there we'll dive into getting you up and running with Johnny-Five and building your first "thing". After that it's up to you - get into a group with others or hack away solo. Our friendly volunteer experts will be there to give you a hand.
What's included?
We'll provide you with a space to play, power, WiFi and Internet access as well as some snacks through the day. We'll have plenty of components like LEDs, servos and some other bits of kit that you can use to build things with. All attendees will also receive a complimentary 1-month membership to CCHS until the end of August worth $60.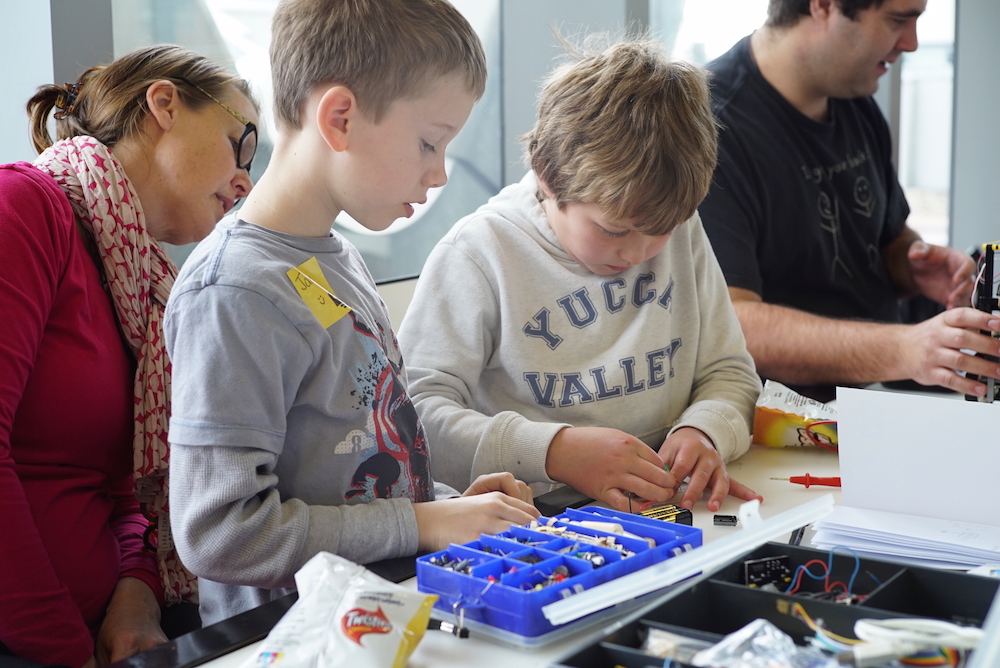 Can I bring my kids? Is this a child appropriate event?
Children are more than welcome to attend and we've had 7-15 year old kids at all of our events who really enjoyed the day. In 2015 & 2016 kids teams made it through the finals of the SumoBot competion so watch out adults, there's some serious robotics talent coming through!
The day isn't specifically aimed at children and as parents we know that keeping them interested for a whole day can be a challenge - but if anything is going to do that it's going to be blinking lights, moving robots and helping to build things!
If you have any questions about suitability for kids, please get in touch and we'll be more than happy to chat about it.
Who's doing this?
Andrew Fisher (@ajfisher) is a core NodeBots developer and is herding the cats.
The Connected Community HackerSpace, are providing you with a space, WiFi and power.
Andy Gelme (Melbourne HackerSpace - @geekscape) will be providing expertise on the day as well.
What does it cost?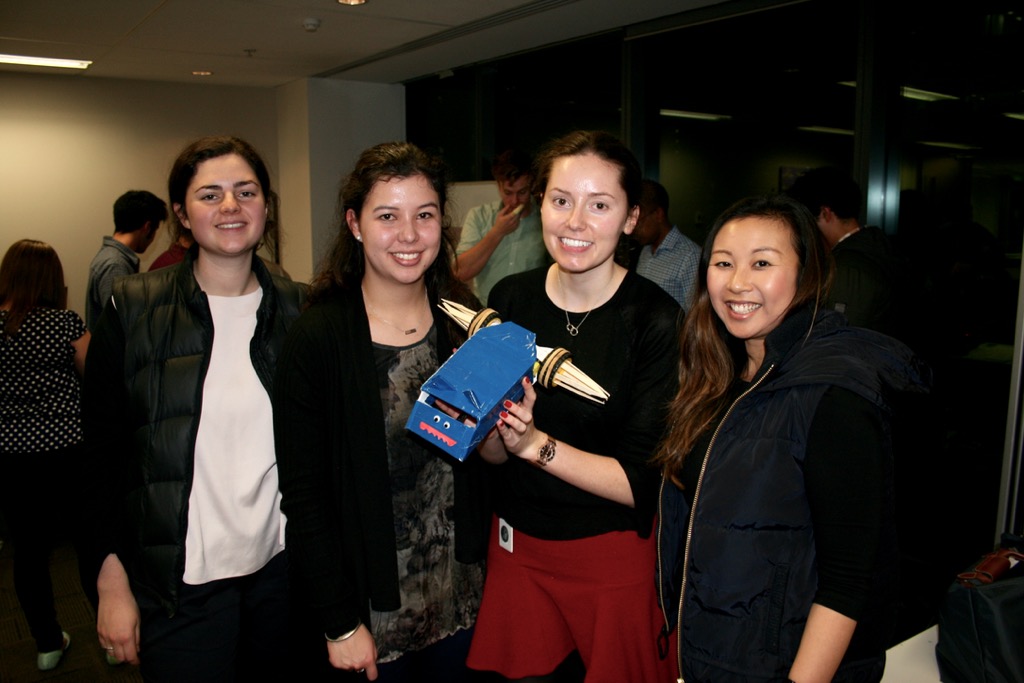 1-day Basic Ticket: It's $15 per day which goes towards consumables and some additional hardware to play with. We have plenty of equipment for you to enjoy on the day as the event is designed to be enjoyed regardless of whether you have your own kit or not.
The funds for the event go towards the hacker space, some snacks, consumables and equipment to play with on the day. All mentors volunteer their time for the event.
You'll need to add a Saturday and Sunday ticket if you want to come for both days ($30).
You can also "add on" a kit to your ticket:
Scientist Kit: If you're keen on learning more about electronics then the $50 "NodeBot Scientist" is what you're after. You'll have your very own Node-ARDX style kit that you can use to learn fundamental electronics to use as the basis of a NodeBot on the day, and in the future too because you can take it home with you. This year we've added a few NodeBots Day goodies to the kit too that you can play with such as LCD screens and NeoPixels.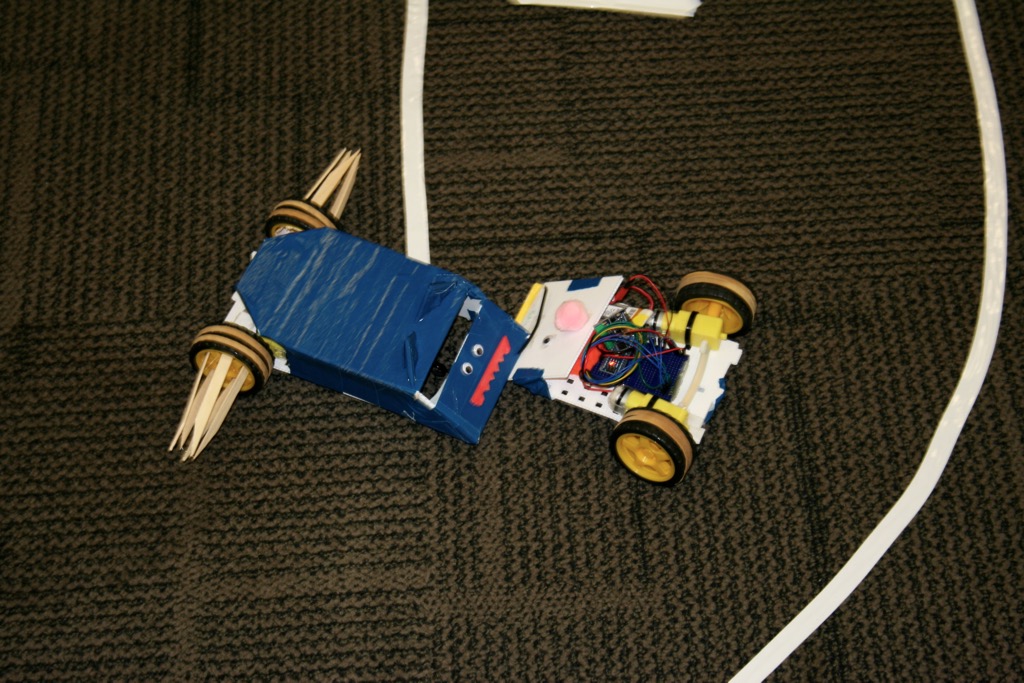 Simple Bot Kit: For those that are keen to really get building we also have a $90 "Simple Bot" kit which you can take your creation away with you afterwards as well.
IoT add on: If you want to take your project "remote" then we have a small IoT kit which comprises an ESP-32 WiFi microcontroller, an IMU (perfect for creating rocket telemetry modules) and some other basics. They are $25.
Will there be equipment available on the day to purchase?
Very likely. We are looking to have a stock of simple gear (arduinos, servos etc) that will be avialable for purchase. More information will be available as we get closer to the event.
Code of conduct
We want NodeBots Day to be a safe and welcoming environment for everyone. We will not tolerate harrassment or discriminatory behaviour at our events and will be enforcing the policy outlined in our Code of Conduct.
Sponsors and partners
NodeBots Day is supported by these fabulous organisations:
CCHS - the first HackerSpace in Melbourne and NodeBots spiritual home in Melbourne for the rest of the year. CCHS is a hackerspace focussed on bringing together people with diverse skills to share their knowledge and expertise. The HackerSpace is a member run organisation, across the road from Swinburne Uni and has access to things like 3D Printers, Laser Cutters and CNC mills so you can really go for it to build the bot of your dreams.