International Advisory Boards : Advisory Board Essentials Program for Advis...
Description
International Advisory Boards :

Advisory Board Essentials Program

Background information to the program

The Advisory Board Centre is an independent International Industry Group supporting businesses to gain better engagement from their advisors to support their ambitions.

Louise Broekman, successful business owner and founder of the Advisory Board Centre will be facilitating the Board Essentials Program. It is carefully designed; researched based and current topic for every global business and advisors.
Program Content
This event is the sharing of knowledge from the leaders in the field:
Program facilitated by a successful entrepreneur - Louise Broekman

Research on critical moments when businesses make bigger and tougher decisions

Different Governance and Board structures to protect asset value and steer global growth

Understanding the challenges, constraints and opportunities in current Board configurations

Techniques on how to identify advisors for the right purpose

Real life case studies on organisations who have broken the barriers to growth and some that haven't

Current research on the alternative ways businesses and corporations engage advisors

Regional perspectives - a conversation on what matters for businesses in the region
By participating in this program your will also be contributing to an international research program on how businesses gain return on investment from advisor engagement.
The program will be followed by drinks from 5:30- 6:30pm.
About Louise Broekman, CEO and Founder of the Advisory Board Centre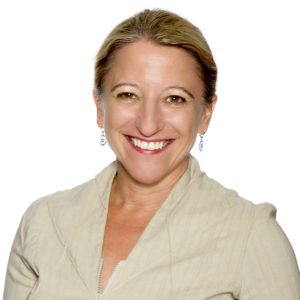 Louise is an award winning Entrepreneur, researcher and business advisor. Louise has received recognition from Industry and Government at a local and national level for her contribution to the Australian business sector.
In 2004, Louise established an Advisory Board for her own business which has provided her with first hand experience in how a well run Advisory Board can positively impact CEOs. Since 2012, Louise has served as Chair for commercial Advisory Boards and guided businesses across all industries to establish their own Advisory Boards. She is an in-demand speaker and is regularly called upon as the leading voice for Advisory Boards in the Asia Pacific region.
About the Advisory Board Centre
Formalised Advisory Boards are a proven management tool that can support businesses to increase sales and productivity and build internal confidence in decision making and strategy execution.
The Advisory Board Centre is an independent international Industry Group. Our education and advocacy programs provide a practical pathway for businesses to increase competitiveness, foster innovation and drive economic impact through effective engagement with Advisors.
Visit our website to find out more about the Advisory Board Centre and the Advisor Concierge, our complimentary facilitated connection service for businesses and advisors.
www.advisoryboardcentre.com.au

This program is proudly hosted by our event partners ShineWing.