Description

To celebrate September Dementia Awareness Month, Alzheimer's Australia SA will host an event on Friday the 23rd to raise awareness of dementia and showcase local and nationally renowned guest speakers.
Guest speakers will include legendary media editor, businesswoman and best-selling author, Ita Buttrose as well as world leader in the field of Alzheimer's disease and dementia, Dr Ron Petersen.
Mark this day in your diary – it will be a full day commencing at 9.00am, concluding at 4pm, with morning tea, a light lunch and refreshments provided. Vegetarian options will be available.
In addition to Ita Buttrose and Dr Petersen, Alzheimer's Australia SA will host a number of domestic speakers to discuss dementia from different perspectives at the event titled, 'International Action on Dementia.'
Confirmed Guest Speakers: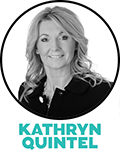 KATHRYN QUINTEL is the Chief Executive Officer of Alzheimer's Australia SA. Her current focus as leader of the organisation is building dementia friendly communities in South Australia where people with dementia are understood, engaged, included and valued.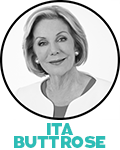 ITA BUTTROSE AO OBE is a legendary media editor, businesswoman, best-selling author, committed community and welfare contributor and 2013 Australian of the Year.
She is currently the National Ambassador for Alzheimer's Australia, having served as National President from 2011-2014. She is also Patron of the Macular Disease Foundation, and Emeritus Director of Arthritis Australia.
She received an AO for her services to the community especially in the field of public health education when she spearheaded Australia's HIV/AIDS Education Program, an OBE for her services to journalism, and a Centenary Medal for business leadership.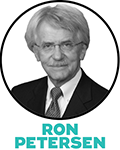 DR RON PETERSEN is a world leader in the field of Alzheimer's disease and dementia. Dr Ronald Petersen is Director of the Mayo Clinic in the U.S. and was also Ronald Reagan's personal physician and treated the former President of America's Alzheimer's disease.
He is the director of the Mayo Alzheimer's Disease Research Center and the Mayo Clinic Study on Aging. He has authored over 700 peer-reviewed articles and edited five books on memory disorders, aging, and Alzheimer's disease. Dr. Petersen received his Ph.D. in Experimental Psychology from the University of Minnesota and graduated from Mayo Medical School in 1980. He joined the staff of the Mayo Clinic in 1986. He became the Cora Kanow Professor of Alzheimer's Disease Research in 2000, and was named the Mayo Clinic Distinguished Investigator in 2011. He has been integral in the work America has done to devise a National Plan to eliminate Alzheimer's disease by 2025.
Dr. Petersen is one of the recipients of the 2004 MetLife Award for Medical Research in Alzheimer's Disease and the 2005 Potamkin Prize for Research in Picks, Alzheimer's, and Related Disorders of the American Academy of Neurology. He also received the inaugural Ronald and Nancy Reagan Research Institute Award in 2004 from the Alzheimer's Association and the inaugural Leon Thal Prize of the Lou Ruvo Brain Institute in 2007. In 2012, he received the Khachaturian award of the Alzheimer's Association and the Henry Wisniewski Lifetime Achievement Award in 2013.
In 2011, he was appointed by the Secretary of Health and Human Services to serve as the chair of the Advisory Committee on Research, Care, and Services for the National Alzheimer's Project Act in the US and was appointed to the World Dementia Council in 2014 by the UK Prime Minister David Cameron.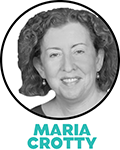 MARIA CROTTY BA, BMed, MPH, PhD, FAFRM (RACP), FAFPHM, FRACGP is a rehabilitation physician based in Adelaide who has a special interest in working with older people particularly those with dementia.
She is Professor of Rehabilitation and Aged Care at Flinders University, the Director of Rehabilitation at Repatriation General Hospital (RGH), Adelaide, South Australia and the Clinical Lead of Rehabilitation for Country Health SA.
She is the past president of the Fragility Fracture Network (FFN) an international organization focused on improving care for older people with hip fractures. She runs the South Australian arm of the NHMRC Partnership Centre on Cognitive Decline which focuses on care models in nursing homes and the cost of care.
Her research focuses on recovery after illness, strategies to maintain walking after stroke and hip fracture and on new rehabilitation technologies.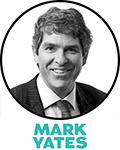 MARK YATES is an associate professor and director of clinical studies at the Ballarat Clinical School, Deakin University. His main areas of clinical interest are dementia/memory disorders, continence management, airways disease and health care delivery in an ageing society. Mark is currently the medical lead in the Dementia Care in Hospitals Program. His focus is Dignity with care, as well as driving a national awareness campaign on identifying and managing the public who have Dementia.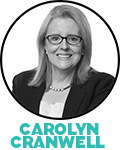 CAROLYN CRANWELL is an author, lawyer and senior transport security advisor for government and a former dental nurse and hygienist. She has had eighteen years' experience as an Alzheimer's carer. Carolyn is determined to raise awareness of the challenges and impact that long-term Alzheimer's caring has on families and to lessen the stigma associated with this disease in Australia and beyond.
At the age of twenty two Carolyn returned to study and attended the University of Adelaide Law School. She married her husband Richard in March 1982. Combining study, work and raising her family, she completed her law degree (LLB) before going on to earn her Graduate Diploma in Legal Practice (GDLP).
After graduating, she spent fifteen years working in various public service roles including providing advice to State Government Ministers and Executives on counter-terrorism and emergency management for the public transport system. Carolyn was widowed in November 2014.
Carolyn Cranwell is the author of 'Navigating Alzheimer's' and lives near the inner city in Adelaide, South Australia. She has two adult children, Ainslie and Jack and a son-in-law Tom.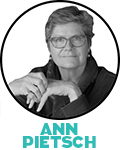 ANN PIETSCH trained in Melbourne as a general nurse and midwife. Later she gained a bachelor degree in Applied Science - Nursing Administration; her special interest was gerontology. Her career included a position as senior nursing advisor to the Health Commission of Victoria.
Ann moved to Adelaide after her marriage in 1985, and was a full-time mother of four sons until 2006 when she re-entered the workforce. She was employed in Aged Care Services for a local council. She was involved in organising and facilitating specific groups for people with disabilities, for the elderly, and for people with dementia, including those with younger-onset dementia.
Late in 2011 Ann began to experience memory problems of her own. She retired from employment in July 2012, and a few months later she received a likely diagnosis of younger onset dementia – Alzheimer's. Ann was 59. It now appears that she may have Lewy Body Dementia.
Ann has a positive attitude, and is open about her diagnosis. She and her husband are happy to share their insights with a view to helping others understand dementia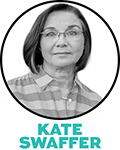 KATE SWAFFER is Chair, CEO and co-founder of Dementia Alliance International, a member of the World Dementia Council, Board member of Alzheimer's Disease International and Chair of the Alzheimer's Australia Dementia Advisory Committee.
Kate is an International Fellow at Canterbury Christ Church University, and Honorary Associate Fellow with the Faculty of Science, Medicine and Health, University of Wollongong (UOW), a current PhD candidate, and completed a MSc (Dementia Care) in 2014.
She is a Humanitarian, advocate and activist for people with dementia, a published author and poet, and international speaker. Kate is also living beyond a diagnosis of younger onset dementia.
Her book, What The Hell Happened to My Brain?: Living Beyond Dementia, was released in 2016, and her second book on dementia is being released in September 2016.
More details to be announced closer to the event.