Internal Family Systems Model - Level 2 Application (2nd Cohort) - Syd/Melb (90 hrs CE)

Sunday, 3 November 2019 at 8:30 am

-

Friday, 14 February 2020 at 5:30 pm (AEDT)
Event Details
In this official CSL Level 2 training you will extend yourself in the Internal Family Systems Therapy (IFS) model of psychotherapy. Israel-based Senior Trainer Einat Bronstein LCSW MSW and US-based Mary Kruger LMFT will offer the Centre for Self-Leadership's Level Two training over the course of two 5-day weeks:
November 3-7th. 2019 non-residential in central Melbourne (Einat) and
February 10-14th, 2020 residential/live-in to the north of Sydney (Mary).
Participants must have completed Level 1 to enrol here.
This L2 course will offer you an IFS curriculum that builds on your Level 1 experiences. It features a similar format including didactic, video review, and large group experiential and small group practice elements supported by experienced assistants. Like the Level 1 training, this Level 2 Intensive gives equal weight to didactic and experiential learning.
This Multi-topic training covers four content areas in one training (2 modules each week), including Strengthening Skills and Advanced Techniques, Working with Trauma, Working with Multiple Systems, and The Therapeutic Relationship and Spiritual Aspects of IFS. 
Workshop Fees




– $5,790

 (general tickets, including residential 5-day in the 2nd week)


– $4,950

 

(

public funded employees in registered DGR status organisations/ FT students - discounted 
tickets including residential
 5-day 2nd 
week
)
Note - the second 5 day week of this training is residential, located north of Sydney, and live-in attendance is required to participate.
Note - a limited number of Bursaries are available, preferenced to those incurring structural disadvantage and those in financial hardship. These are only available to Australian citizens, and will be allocated according to the final decision of the organizers.
Application forms are available by contacting the organiser.


Venues
Wk1 November 3rd-7th, 2019 (non-residential)
- Abbottsford Convent, Abbotsford in central Melbourne, Victoria.

Wk2 February 10-14th, 2020 (live-in/residential)
- St Joseph's Centre, Baulkham Hills, Norwest, NSW.

**** Interested participants are invited to submit the online form via the REGISTER button on this page. The training team will review and reply to you within 14-21 business days. On payment of the non-refundable deposit a place is held until full payment. Payment plans can be requested - please indicate in the form. Any applications that are not successful will be refunded minus booking fee. A waitlist will be activated once all places are filled incase of late cancellations. ***

Einat Avni Bronstein, MSW, LCSW
With a Law degree at Tel Aviv University, Israel, and Masters in Clinical Social Work at Washington University in St Louis, MO, USA, Einat learnt with Dick Schwartz and practiced IFS from its early years in Chicago. She graduated from Level 1, 2 and 3 IFS trainings; a Lead Trainer, an IFS supervisor and a Certified IFS Therapist with over 25 years of clinical experience in private practice.

Mary Kruger, MS, LMFT
Founded Rimmon Pond Counseling, an IFS-based private practice in Connecticut, and has specialized in addictions, eating disorders, trauma, and relationships for over 20 years.  Mary incorporates IFS with her own penchant for the experience, and has developed a variety of creative ways to work with parts and access Self-energy in individual, relational, and group contexts.  She enjoys sharing her experience in her teaching and consulting on a national level. Mary is noted for her humor, creativity, passion, and love of dancing and people.
The training:
Concentrates on the challenges of treating clients who have extremely protective systems and/or 

have experienced childhood trauma.

Focuses on expanding the participant's knowledge of essential processes unique to IFS, such as 

working with internal polarizations, working with dangerious firefighters, and unburdening.

Emphasizes the importance of the therapeutic relationship by deepening the participant's 

awareness of and relationship to their own parts.

Emphasizes the importance of the Self in both the client and therapist, and includes many 

opportunities for self-exploration.
Learning Objectives: Please click here or visit https://selfleadership.org/training-faqs.html 
Format: 
The training includes lecture, discussion, demonstration, video review, experiential exercises and small group supervision and practice. The format of the Training involves didactic learning as well as a wide range of experiential processes designed to help participants deepen their understanding of IFS. One of the most important experiential aspects of the training involves daily opportunities to practice using IFS skills with each other supported by 1:3 & 1:4 ratios of experienced and local assistants. In this way, participants learn by both doing, observing, and receiving the work.  
To receive the certificate of attendance you must attend BOTH weeks of training and the Saturday/Sunday dates TBC teleconferences (90-120min). For requirements to be certified as either an IFS Therapist or an IFS Practitioner see the CSL website
Interested participants are invited to submit the online form via the REGISTER button on this page. The training team will review and reply to you within 15 business days. On payment of the non-refundable deposit a place is held until full payment.
Once your application is accepted, you will be sent an email invoice with a link to pay to confirm your place in this training. Instructions will be provided for participants needing a payment plan.

Save This Event
When & Where

Abbotsford Convent (wk1 non-res/ wk2 Res in Nth Syd)
1 St Heliers Street
Abbotsford, VIC 3067
Australia

Sunday, 3 November 2019 at 8:30 am

-

Friday, 14 February 2020 at 5:30 pm (AEDT)
Add to my calendar
Organiser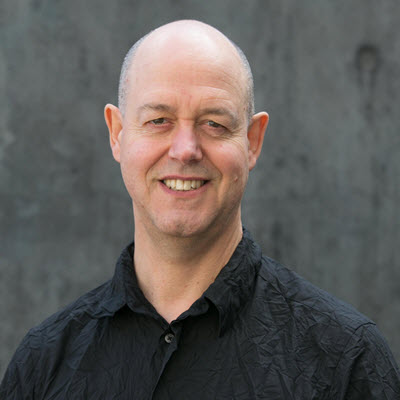 Simon d'Orsogna is an individual and family therapist, clinical trainer and facilitator based in Melbourne, with individual clients and supervisees across Australia and the globe. He provides psychotherapy, process consultancy, and adult developmental coaching. He specializes in treating depression and anxiety, trauma, relationship issues, and assisting life transitions. 
He is the US Institute of IFS International partner, a Level 3 IFS practitioner with training specializations working with couples and working with survivors of trauma. Simon has facilitated and arranged more than 220 days of Internal Family Systems trainings and workshops since 2015, along with founding and leading trainings of Coherence Therapy, IFS and Poly Vagal informed Therapies in the region. He has presented at the US annual IFS Conference as well as in Japan, Singapore, Hong Kong and across Australia and New Zealand.
He completed his Clinical Masters in Systemic Family Therapy at Bouverie Centre, La Trobe University, and continues studying the late David Grove's unique therapeutic approach to 'Clean' language and space. He facilitates experiential learning events including Coherence Therapy workshops across Australia, and co-developed the four-part online training, "Theory and Practice of Coherence Therapy" with  Dr Niall Geoghegan. Additionally Simon is an Associate Instructor with the Coherence Psychology Institute, and a member of the Harvard Institute of Coaching Professional Association. He is a level 2 training candidate for Leslie Greenberg's EFT with the Australian Institute of Emotion Focused Therapy.

Simon is a certified Immunity to Change coach (Harvard Professors Bob Kegan and Lisa Lahey's adult developmental approach to growth and transformation), and a member of the Focusing Institute (US). The ideas underpinning the effectiveness of these approaches align with the recent neuroscience learnings about memory reconsolidation and release from implicit emotional learnings.
Simon provides therapy and executive coaching from Melbourne, Australia to the world via the interwebs and from his rooms in Carlton.  Enquiries via mobile 0418 321 254 / +61 418 321 254  or websites
https://www.internalfamilysystemstrainingaustralia.com.au 
or
sensemaking.com.au/melbournetherapist

Save
Save
Save