INTERMISSION - Evidence-informed, industry-tailored. For performing arts and entertainment industry workers in regional Victoria.
About this event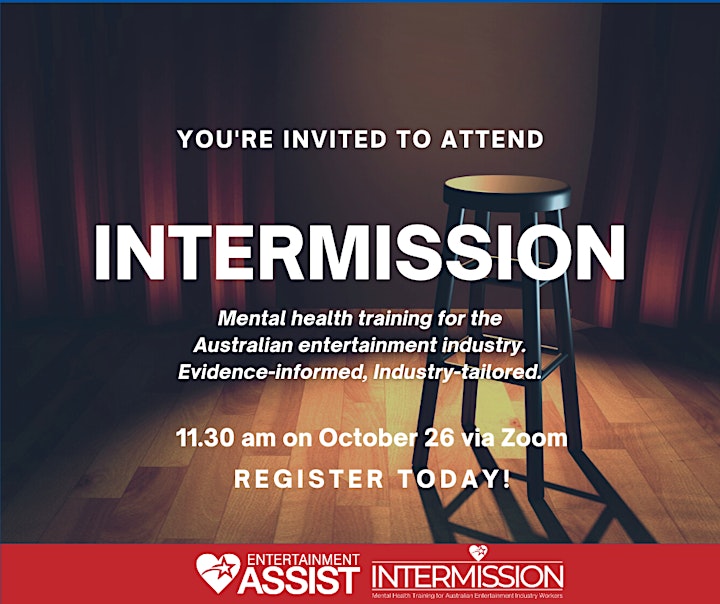 INTERMISSION is Entertainment Assist's flagship mental health and wellbeing education program.
In INTERMISSION you will learn:
To UNDERSTAND challenges and prevalence of mental health incidences within the industry
To IDENTIFY signs, symptoms and behavioural changes in a person struggling with mental health
To SUPPORT people to reduce stigma, labelling and judgement
STRATEGIES to take responsibility & manage their own wellbeing
To PARTICIPATE in discussions that are safe and respectful
To RECOGNISE boundaries and duty of care to self and others
To STAY CONNECTED with others
To ASK for help and explore options for support
Proudly provided by Entertainment Assist, places are strictly limited and registration is essential.
REGISTER NOW - secure your place today as INTERMISSION will book out fast!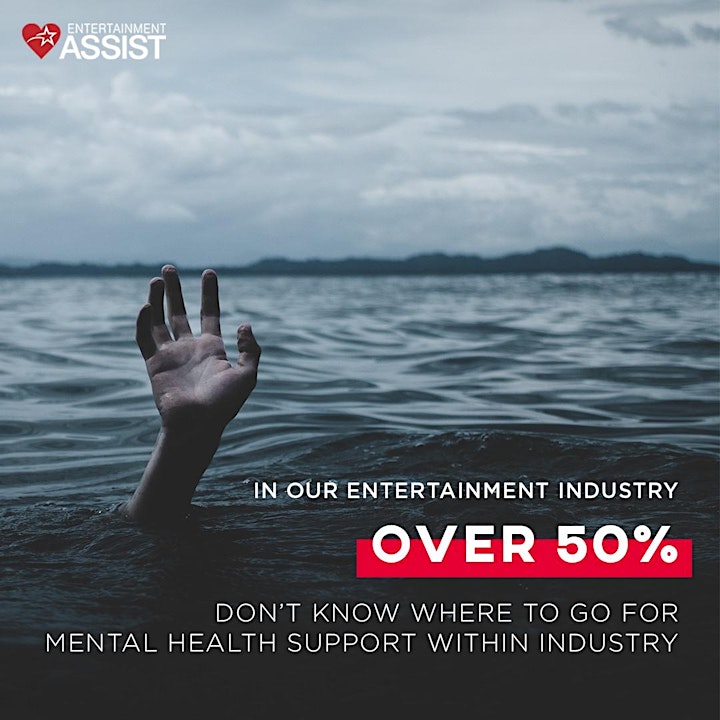 Organiser of INTERMISSION - mental health training for the entertainment industry