This workshop is an intermediate printmaking workshop for people that are familiar with the linocut process.
About this event
Local artist Gillian Kline will host this one- day workshop. Participants will learn to design, cut and print a colour reduction linocut (15cm x 15cm). Workshop will take place at Freestone Press in Briagolong, 566 Freestone Creek Rd, Briagolong on Saturday 5 February 2022.
In the morning, participants will learn to design, transfer and cut their image onto the lino plate.
In the afternoon, participants will learn how to hand print their linocut designs using a Barren. Participants will take home two completed prints on quality archival paper.
Participants will be required to bring a notebook and some ideas for your design. A photocopy image of a photograph or original drawing, black & white approximately 15cm x 15cm (or can be cut to size). Cost includes all materials and a light lunch.
*This session will also be an opportunity for participants from Gill's previous workshop to complete their print.
Prior booking and payment essential.
COST $50.00 non-members, $30.00 members. All tickets are non-refundable.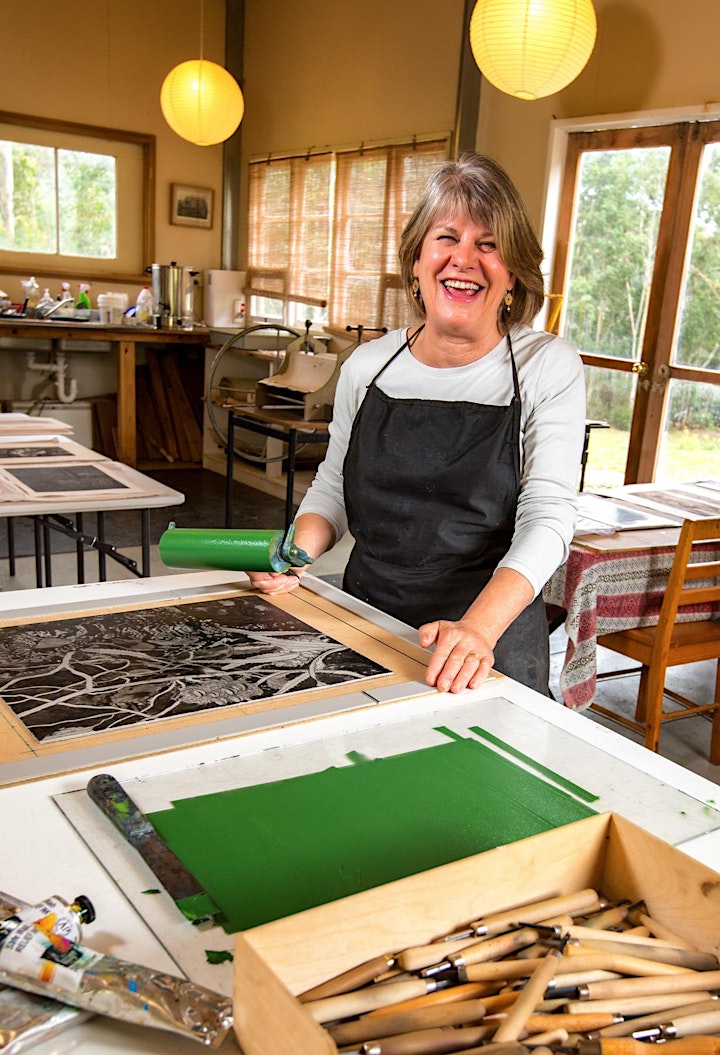 ABOUT THE ARTIST—
GILLIAN KLINE
Briagolong-based artist Gillian Kline studied a Diploma of Fine Art at Caulfield Institute of Technology majoring in Printmaking. As the Owner/Manager at Freestone Press Printmaking Studio at her home in Briagolong, Gillian runs regular workshops & classes for people interested in learning the fundamental techniques of printing. In 2009-2010 Gillian established Freestone Press and formed a group called the Freestone Printmakers who are currently working and exhibiting.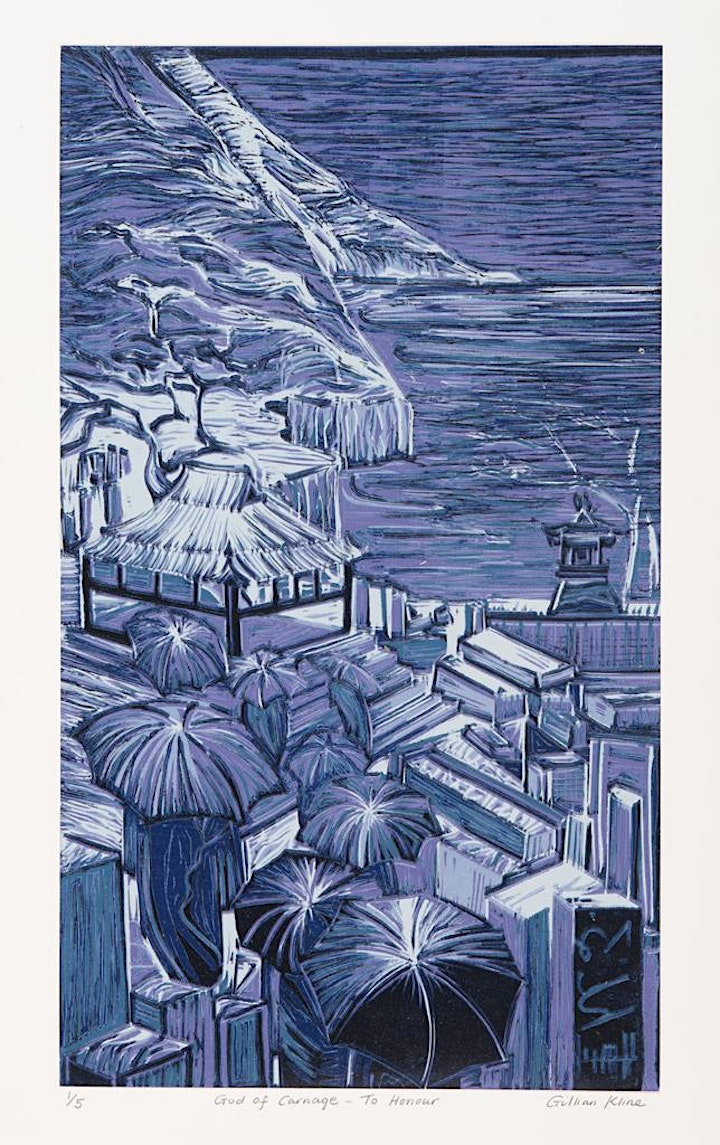 Organiser of Intermediate Colour Lino Reduction Workshop
Gippsland Art Gallery is proudly owned and operated by Wellington Shire Council with support from the Victorian Government through Creative Victoria.
Gippsland Art Gallery acknowledges the Gunaikurnai People as the Traditional Owners of the land on which the Gallery now stands.
© 2020 Gippsland Art Gallery. All rights reserved.