Description
Dr Tony Shields (BDSc Qld, Master Orthodontics London) , orthodontist in Brisbane and Dr Mark Elliott (BDSc (Hons)(Qld) Ms (Marq U), prosthodontist in Brisbane will come up to Darwin. They will present a full day lecture on "Contemporary Interdisciplinary Treatment Planning and Management."
The following topics will be covered:
Restorative versus orthodontic driven cases
The Interdisciplinary Management of Worn Teeth
Arch and ridge preparation for definitive Restorative Treatment
Treatment Planning and Management of Diminutive and Missing Teeth
Management of Traumatised Teeth
They encourage participants to hand in cases before hand. Please contact ADA NT via admin@adant.org.au to organise this.

Dr Tony Shields
With more than 35 years' experience in dental practice, Dr. Shields maintains a real enthusiasm for the profession and the practice of clinical orthodontics. While his secondary schooling and undergraduate dental training were completed at the University of Queensland, Dr. Shields travelled to England to complete his orthodontic Masters qualifications at the prestigious University of London.
He maintains active memberships in the Australian Dental Association, Australian Prosthodontics Association, Australian Orthodontic Society, British Orthodontic Society and the American Association of Orthodontists. Dr. Shields is also a Fellow of the World Federation of Orthodontists, the Academy of Dentistry and the International College of Dentists. He is a past Chairman of the Australasian Orthodontic Board, a past President of the Queensland branch of the Australian Society of Orthodontists and was voted by his peers to be the federal President of the Australian Society of Orthodontists from 2006 to 2008.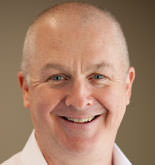 Dr. Mark Elliott
In mid 1984, he joined BOH Dental and worked in private practice for three years before moving to Milwaukee, Wisconsin in the USA to complete a Masters Degree in Prosthodontics at Marquette University School of Dentistry. Dr Elliott returned to Brisbane in 1990 and held a position of Clinical Registrar at the University of Queensland Dental School before returning to private practice at BOH Dental upon the retirement of Dr Keith Brain. Dr Elliott has continued to have a close working relationship with the University of Queensland Dental School. Dr Elliott is a registered specialist in Prosthodontics with the AHPRA, and maintains membership of the Australian Dental Association, the Australian and New Zealand Academy of Prosthodontics, The Australian Prosthodontic Society, The International College of Prosthodontics, and the Academy of Osseointegration. Dr Elliott enjoys the pursuit of new and challenging evidence based treatment modalities in an effort to deliver the most up-to-date care to his patients. His particular fields of interest are the use of Biomimetic principles to restore natural beauty, function and strength to patients dentitions and both the surgical and prosthetic phases of implant dentistry.Dr Elliott provides fixed, removable and implant prosthetic services to people of all age groups.