Description
Interdisciplinary collaborative practice resolves disputes by meeting the emotional, financial and legal needs of separating couples. Learn about the value of the collaborative team, the role of each of the disciplines and how you can work as part of an integrated collaborative team.
ACCREDITATION
Upon completion of the course participants will have met the minimum IACP and VACP requirements as to work as a collaborative practitioner.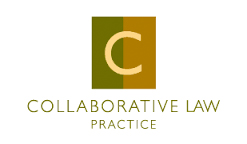 AUDIENCE
The three-day course is designed for:
psychologists and counsellors
financial planners
lawyers
The course is relevant to people who are new to Collaborative Practice and those who have undertaken basic training.
LEARNING OUTCOMES
Participants will learn:
the principles of collaborative practice
interest-based negotiation
the shift to goal orientated negotiations
the role and potential of each of the professions
the power of working in a team
dynamics of teams
conducting an interdisciplinary collaborative case from beginning to end
the skills needed to work in collaborative cases "talking collaborative" to prospective clients
how to build continuous learning and improvements into your collaborative work
how to build a collaborative practice
The trainers have worked cases together since 2009. Their teaching draws on their extensive experience working together in interdisciplinary collaborative teams, where equal value and importance is placed on all team members.
The training integrates practical exercises with theory. The learning will be experiential and participants will get the opportunity to practise working in a collaborative case.