INTELLIGENT MIND: INSPIRED BODY - Workshop

Tuesday, 27 June 2017 from 7:00 pm to 9:00 pm (AEST)
Event Details
FOR ANYONE INTERESTED IN IMPROVING THEIR HEALTH AND
ELEVATING THEIR PERFORMANCE THIS YEAR
Would you like to know how to elevate your performance in 2017?
This dynamic workshop delivers a combination of techniques and strategies to help you elevate your health and vitality to the next level.
It's jam packed full of valuable information that you can start applying straight away to your life...for exceptional results.
This workshop takes a Holistic Health Approach - Addressing Mind and Body Performance.  
 "INTELLIGENT MIND: INSPIRED BODY"
We're going to be covering a tonne of information and give you heaps of useful strategies to help you elevate your health and performance in 2017. 
5 reasons to come along:
1. You have physical pain and it sometimes affects your ability to focus 
2. You want more energy and confidence
3. You get overwhelmed with all the confusing information out there
4. You want to know how elevating your health can help you perform at your peak
5. You want some simple solutions to elevating your health and vitality 
What's going to be covered in the workshop?
Strategies for:
•  Building a better body image
•  Optimal body movement for optimal function
•  Long term healthy lifestyle
•  Healthier muscles and joints
•  Hacking your habits
•  Improving your focus and flow
•  Goal setting for more success
•  Overcoming the obstacles in your way to success
•  Learning how to get rid of judgement and guilt
Things you need to know about the event:
•  No hype, no gimmicks, no fluff! Just proven effective strategies
•  This event is interactive and designed to get you involved  
•  Come prepared to have fun and pick up the tools that will help you change for good
Normally valued at $267, tickets are just $20!
Want to be a VIP?
VIP tickets are $45 and include -
• Workbook
• A copy of my internationally best selling book Elevate Your Health

• Bottle of water
• 2 Bliss Balls 
Simply click on the button to book your seat.
FAQs
1. Why is the ticket discounted?
A discounted event makes it easier for people to commit to and then I can help more people!
The program will include the latest content. You will be given the opportunity to invest in further programs if you're interested but there is absolutely no obligation for you to invest in them.   
2. Why did I create Intelligent Mind: Inspired Body?
Because I've seen what effect unhealthy habits can have on every area of people's lives. I want to help people realise the profound connection between mind and body and the influence this connection has on people's ability to perform at their best. 
I don't like seeing people struggling to maintain good health, nurture loving relationships, build wealth or elevate their performance at work or in sporting interests.   
3. Maybe you're thinking "I'm not sure if this is for me" OR "I'm not sure I need to do this right now"....should you still come? 
I believe that our decisions shape our future. The more knowledge you have, the better decisions you'll make for a better future. I understand you're busy...we all are. I understand how valuable your time is and that it will always be full of things to do and places to be....I encourage you to make the time to invest in yourself by coming along to this workshop.
So, yes, I would definitely still come along.
4. How can you contact the organiser with any questions?
Simply email me at ask@jenedge.com
Also, friends and family members are more than welcome to come along to this great event. Simply pass on the eventbrite link.   
SPACES ARE LIMITED...Book your seat today.
I really look forward to seeing you there!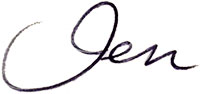 Jen Edge
Human Performance Specialist
Have questions about INTELLIGENT MIND: INSPIRED BODY - Workshop?
Contact Jen Edge
When & Where

Sydney Mechanics' School of Arts
280 Pitt Street
Sydney, NSW 2000
Australia

Tuesday, 27 June 2017 from 7:00 pm to 9:00 pm (AEST)
Add to my calendar
Organiser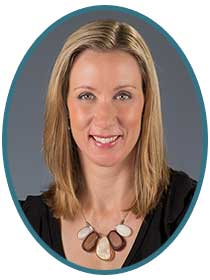 Jen's purpose is to help people tap into the power of their own mind to create better health and ultimately better lives.
Jen Edge is the founder of jenedge.com. She's a certified Life Coach and has 12 years experience as a Physiotherapist. She is passionate about helping people change the way they think so they can get even more of the results they want.  She aspires to help people just like you to elevate their health and vitality to new heights. She helps people develop holistic health for more confidence, resilience and success for better performance in all areas of life.