Integrative Care Models and Building Multi-Modality Programs - Sydney

Sunday, 20 May 2018 from 9:30 am to 4:30 pm (AEST)
Event Details
With a growing number of people living with chronic, complex or complicated health conditions, the health needs of our patients are changing. Several health organisations have identified that integrative care models potential offer a solution to deliver effective, patient-focused health care in the face of the increasing demands on the health system. This focus is predominantly on government funded health facilities and modalities, despite a large complementary medicine practitioner workforce that remains largely under-utilised.
During this seminar, we will explore:
- The role of integrative models of care and how it can help our patients
- How to identify areas of health were patients' needs are not currently being met
- How to innovate your own integrated care models to ensure best clinical outcomes for your patients

Patients with chronic and complex health conditions often seek out multiple practitioners. Whilst conventional medicine practices have well-established communication and referral channels, this is less defined between complementary and alternative medicine practitioners. The varying degree of communication between practitioners can have significant impact on clinic outcomes.

In terms of working with other practitioners, during this seminar we will develop a deeper understanding of:
- How to establish effective co-management of patients with other practitioners
- How to develop systems and processes to ensure consistent delivery of integrative care models
- What is the difference between a program and a treatment protocol
- How to run a patient-centred program without the use of treatment protocols
- How to budget costs of multi-modality programs for patients
- Marketing of programs: an opportunity to educate our patients

PRESENTER: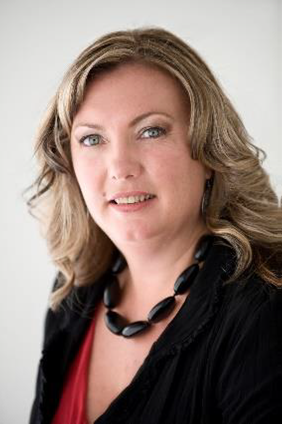 Keonie Moore has become a highly sought-after practitioner in the areas of autoimmune disorders and oncology and is an experienced presenter. In 2013 she was invited to present at the Integrative Medicine and Research Group and was published in the international peer-reviewed journal; Advances in Integrative Medicine. A career highlight was being engaged as a keynote speaker at the 2nd International Endocrinology conference, Chicago IL in 2014 where she had the opportunity to present alongside deputy editor of British Medical Journal, National Institutes of Health and a pathologist from the Mayo Clinic. Keonie has since been invited to present on Gastrointestinal Autoimmune Disorders at the Integria Healthcare Symposium October 2016, Gold Coast and as a keynote presentation at the 7th Global Dieticians and Nutritionist Annual Conference December 2016 in Philadelphia, on the Role of Vitamin E in the management of Gliomas.
Keonie leads a team of 17 practitioners and 10 support staff at ReMed Natural Medicine Clinic; a multi-modality clinic that exemplifies assimilation of research findings and evidence into clinical practice. Through these experiences, Keonie has found a passion in creating a thriving business culture in the complementary medicine industry and is highly regarded as a clinical business mentor; combining her expertise in both clinical practice and best practice research into strategies to enhance clinical operations.
GENERAL INFORMATION:
To book: please book via the ATMS website or phone the ATMS office on 1800 456 855.
CPE: 6 CPE points (ATMS policy accrues 1 CPE point for each hour of approved educational time).
ATMS Cancellation policy: bookings cancelled between 7 and 21 days before the seminar date are able to transfer the booking to another seminar. Bookings cancelled with less than 7 days notice before the seminar date will not be entitled to any refund.
Please note - if it is deemed that a seminar is not viable, it may be postponed or cancelled by ATMS. Participants of the seminar would be notified of the postponement or cancellation approximately 1 week before the scheduled date of the seminar.
Please bring your lunch if you wish or purchase nearby.
Notes: the link for viewing the seminar notes will be emailed out to participants one (1) week before the event.  Please familiarise yourself with the content and bring a copy to the event if you wish. A paper copy is not supplied at the event.
Please be aware that it is not permissible to bring children to ATMS seminars.
When & Where

Adina Apartment Hotel Sydney Darling Harbour
55 Shelley Street
Sydney, NSW 2000
Australia

Sunday, 20 May 2018 from 9:30 am to 4:30 pm (AEST)
Add to my calendar