Prof Alan R Duffy, Astronomer, on stage discussing The Future of Space Travel…and Australia's Place In It.
About this Event
Swinburne astronomer Associate Professor Alan Duffy works on dark matter, dark energy, galaxy formation and cosmology as well as explaining science nationally as Lead Scientist of the Royal Institution of Australia, home of Australia's Science Channel. He is an experienced public speaker and science communicator on TV / radio and print.
The conversation will be followed by an intimate meet & greet with Prof Duffy.
Join us for the seventh and final event in the Institute of Interesting Ideas Winter Series, Kiama.
ABOUT ALAN
Research Fellow and Associate Professor @ Swinburne University and Lead Scientist @ The Royal Institution of Australia home of Australia's Science Channel.
Prof Duffy is a professional astrophysicist creating universes on supercomputers to understand how galaxies form and to probe the nature of dark matter. He often then get to explain it to as wide an audience as possible on TV / radio or public events.
Currently Alan is at the Centre for Astrophysics and Computing at Swinburne University. Before then he was a postdoctoral researcher at the University of Melbourne, and a postdoctoral research associate with ICRAR at the University of Western Australia. Prior to all this antipodean fun he obtained his PhD from the Jodrell Bank Centre for Astrophysics and spent a year or two as a postgraduate at the Sterrewacht, Leiden Observatory in The Netherlands.
Prof Alan R Duffy is a member of SABRE, the world's first dark matter detector in the Southern Hemisphere, based at the bottom of a gold mine at SUPL (Stawell Underground Physics Laboratory) in Victoria, Australia.
As a member of two leading surveys on the next-generation Australia Square Kilometre Array Pathfinder telescope he create local universe simulations that can be used to test their galaxy formation and dark matter theories when compared with observations from the WALLABY and DINGO surveys.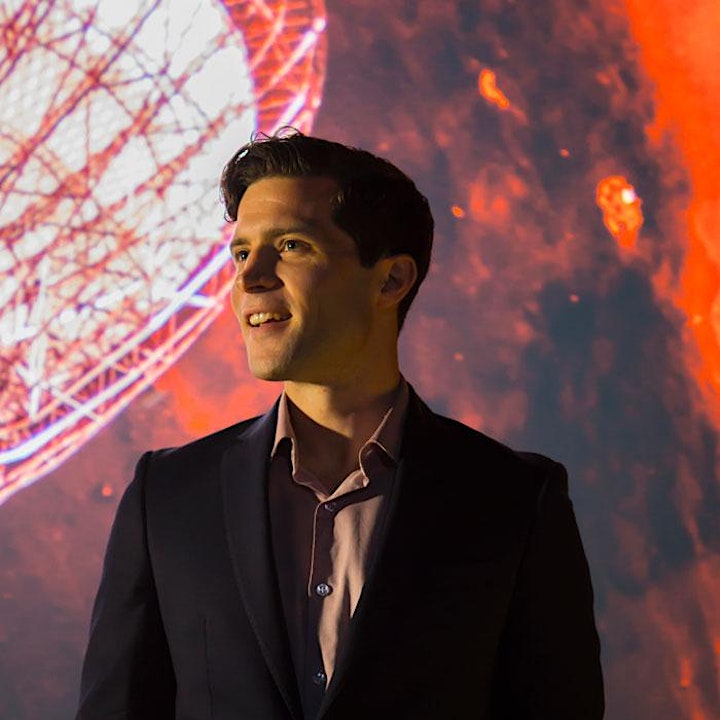 ABOUT INSTITUTE OF INTERESTING IDEAS
The Institute of Interesting Ideas is founded on the principle that life is for learning, and that we are all simultaneously teachers and students.
I3 is committed to sparking provocative and stimulating conversations by presenting the most interesting speakers Australia has to offer. From entertainers & journalists, scientists & master chefs, authors & musicians and beyond…I3 will challenge, provoke, inspire and dare our audience to see the world differently.
The line-up of speakers come from all walks of life and take to our stage to share their stories, wisdom and ideas with honesty & humour.
The Institute of Interesting Ideas (I3) has partnered with the Pavilion, Kiama, who's oceanfront venue offers the perfect setting for a special evening of dialogue, exchange and inspiration.