Description
Let Inspiring Women Inspire You

INSPIRING WOMEN is a free event for women who want to ignite their inner fire, stand in their power and let their radiant light and colours shine through!
Join us for a magical afternoon of empowering talks, heart-centred connection and transformational coaching. You'll hear stories from passionate women which will inspire you to live a big, bold, sparkling life!
During the event, you'll be able to connect with other amazing women and interact with insightful coaches who will empower you to get breakthroughs in your personal and professional life.
Attend this event if you want to:
Learn to love, accept and trust yourself

Find the courage to live your purpose and express who you really are

Overcome fear, limiting beliefs and challenges holding you back

Enhance your relationship with your body, mind and soul and your relationships with others

Experience how coaching can help you to transform ideas into action and dreams into reality

Have fun, be inspired and connect with women in your community
About Our Speakers
From a diverse range of cultures and backgrounds, our speakers have all gone on their own journeys of self-discovery and transformation to living empowered and fulfilling lives. They are everyday women with a story to tell and wisdom to impart. You will recognise yourself in each of them.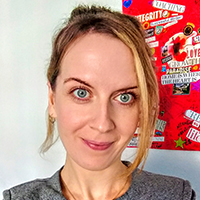 Phillippa, transformational coach and therapist, hosts this event and shares her personal journey to self-empowerment and the importance of trust, connection and community in creating a vibrant, fulfilling life, work and relationships.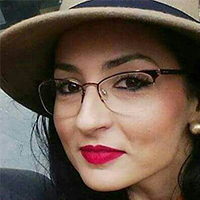 Andra, psychologist and coach, discusses how by becoming aware of our thoughts, words and body language, we have the power to transform our reality and create a life we love.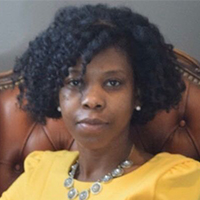 Jenelle, finance professional, discusses her personal journey to becoming her authentic self, overcoming fear and the beauty of self-expression in creating empowered, loving relationships with self and others.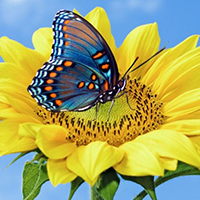 Yasmin, self-employed business woman and hypnotherapist, discusses her experiences during the war in Croatia and the path to self-acceptance, self-love, security and freedom.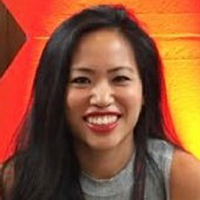 Liv, life coach, personal trainer and experiential researcher, discusses overcoming perfectionism and procrastination, finding your purpose and getting out of your comfort zone to live life to the max.
Free Transformational Coaching
8 coaches from Animas Centre for Coaching, the world's leading transformational coaching school, will be available to discuss with you how coaching can propel you forward to getting the results you want in areas such as relationships, career, health, confidence. You also have the option of registering for free 1:1 coaching session/s after the event.
Interactive Physical Theatre, Movement & Yoga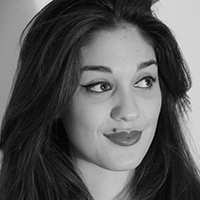 Vjera, artist and theatre practitioner, uses movement and physical theatre to explore women's relationship with their bodies and the link between mind and body as a vehicle to creating self-acceptance, love and transformation.
Chris, spiritual coach, photographer and fundraiser, facilitates some energising movement to rejuvenate the mind, body and soul and creates a space for presence, self- expression and connection.
Irisha, yoga teacher and musician, facilitates breathing exercises and gentle movement to ground us and connect us with our heart space.
About the Venue
We're excited to host this event at the Henrietta Barnett School- an outstanding school for girls committed to holistic education and situated in the peaceful surroundings of Hampstead Garden Suburb.
Founded on the belief that girls from different backgrounds should be able to learn together and from each other, this school offers a perfect setting to bring together women learning from and inspiring one another.
Food/ Drinks
Light Refreshments will be provided at this event.
FAQs
What type of coaching is offered?
All coaches are from Animas Centre for Coaching and offer psychologically-minded coaching, tailored to your needs, which helps you to achieve profound change in yourself, work and personal life.
Is this event for women only?
Yes, this event is designed to empower, inspire and connect women. Women of all ages are welcome.
What clothes should I wear to this event?
Feel free to wear whatever you feel comfortable in. Any movement will be gentle and relaxing so it is fine to wear a skirt, dress, trousers or whatever you enjoy wearing.
Is food provided?
Light refreshments will be provided at the event but please feel free to bring additional food/snacks with you.
What are my transport options getting to/ from the event?
The nearest Tube Station is Golders Green Station and is approximately a 15 minute walk from the school or you can take the H2 bus from Golders Green station. Golders Green station is on the Edgware Branch of the Northern Line.
Transport for London – plan a journey:http://www.tfl.gov.uk
By Road
The school is located in the Hampstead Garden Suburb and is a few minutes drive from the A1 or A406.
How can I contact the organiser with any questions?
Please contact Phillippa on inspiringwomen2017@gmail.com or 074 5087 0432.