Inspired by TedX in Queenscliff: Entrepreneurship & Leadership
Description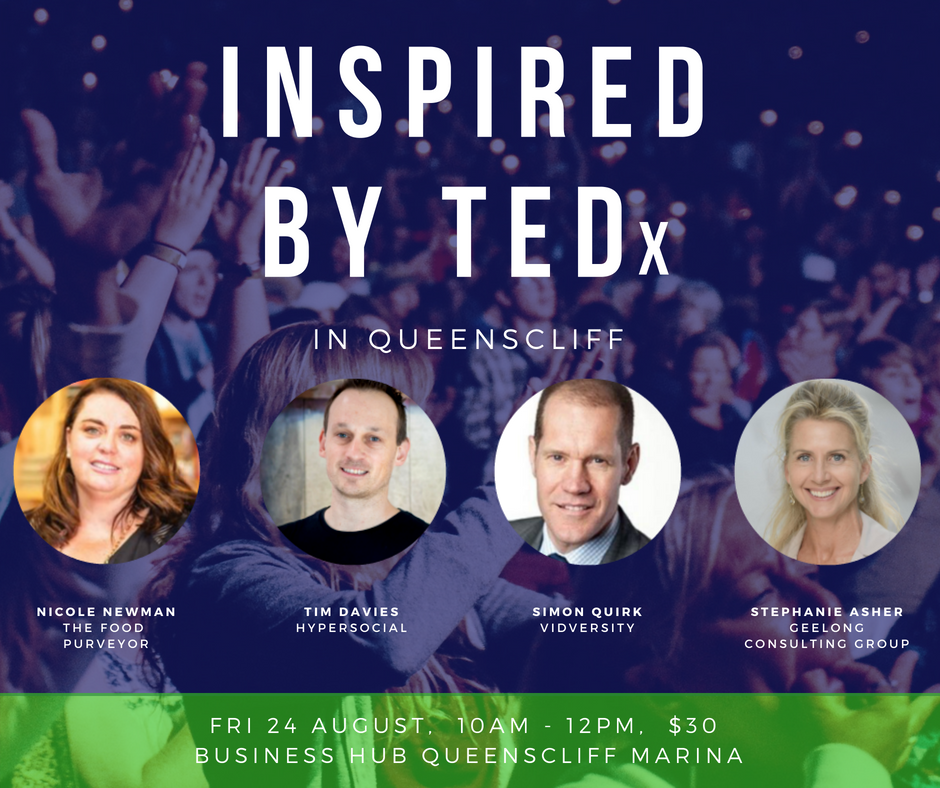 INSPIRED BY TEDx IN QUEENSCLIFF - GEELONG SMALL BUSINESS FESTIVAL WORKSHOP
Be inspired and informed.
Presented collaboratively by Business Hub at Queenscliff Marina and the Borough Of Queenscliff.
Join local entrepreneurs and regional business leaders as they share their favourite Ted Talks - and the core messages behind them that have been instrumental in their own business journey. It's a morning of all things leadership, entrepreneurship and business success.
Our presenters include, trailblazing business woman and author Stephanie Asher; local business woman and regional leader Nicole Newman of The Food Purveyor; astute business man, entrepreneur and regional business leader Simon Quirk; and a man who achieved BRW's fastest growing companies, Tim Davies of Hyper Social.
Be empowered. Be inspired. Share in the knowledge.
Light lunch and refreshments included. This is a collaborative event by Borough of Queenscliff and Business Hub At Queenscliff Marina - not to be missed.