Description
The official opening is on Saturday 17 June at 4.00 pm.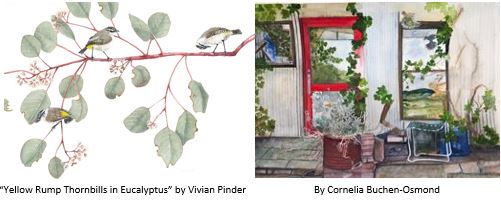 The Gumnut Ladies (also known as the Nutters) will be presenting an exhibition of their work in Gallery One at the StrathnairnArts.The exhibition opening hours are from 10.00 am to 4.00 pm and will run from Thursday 15 June to Sunday 9 July 2017. All paintings are for sale.
Many of the artists have had work accepted in regional and national exhibitions and are well known in the Canberra area. The exhibition features works that have been inspired by Strathnairn and its surroundings in a variety of mediums.
Situated in a beautiful country setting on the old homestead called "Strathnairn", it is a unique centre providing studio facilities and exhibition spaces that enable artists to meet, collaborate and be inspired. If you haven't been before it is worth the drive to experience the setting and enjoy the art.
Entry and parking are free,

and l

unch and light refreshments are available at The Juice Kitchen Cafe.