Inspiration Series: Aubrey Daquinag - Digital Nomad and Influencer
Description
Haymarket HQ Inspiration Series is a forum for entrepreneurial leaders to impart their stories. The Q&A format will explore how these inspirational entrepreneurs 'created' success, the importance of leadership, innovation and execution and their personal journeys.
Aubrey Daquinag is the founder and creative force behind The Love Assembly -- a travel, style, and life inspiration blog dedicated to inspiring and motivating young women to live a more creative and curious life. These days Aubrey does more than just document her lifestyle, and also shares her experiences and insights of having a remote job, being an online influencer and digital nomad, and has also just published her first book, WANDER LOVE.
Join us on April 10 and come learn about:
female entrepreneurship
stepping out of your comfort zone
being an online influencer
making a living out of your passion
and how to live with style like Aubrey!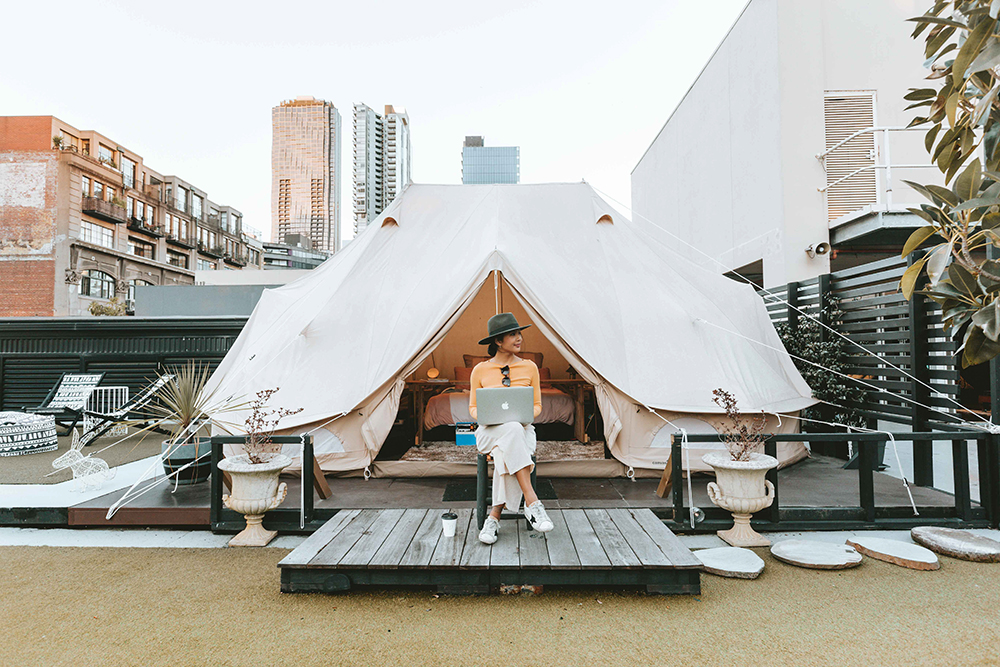 MORE ABOUT AUBREY!
After just 18 months of The Love Assembly being live, Aubrey quickly received worldwide recognition for the quality in travel content creation, partnering with Condé Nast Traveler in New York in 2014 as the first contributing Australian travel and style blogger.
From landing her first sponsored trip with Countrylink Australia (after just one month from launching) — to showcasing her travel vlogs across public screens to millions of viewers in the Philippines — collaborating with global brands like Condé Nast Traveler, Paypal, and numerous Tourism Boards and Airlines such as Cathay Pacific, Garuda, Emirates, Tourism Japan, New Zealand, Peru, Hong Kong and Indonesia — to now releasing her debut internationally published travel book, WANDER LOVE. Aubrey shows that a step out of the comfort zone and into the unknown can lead to some incredible places in life that you would have never ever even dreamed about.
Ticket proceeds will go to Aubrey's nominated charity: GIRLBOSS Foundation. Their mission is to empower the next generation of female entrepreneurs within the creative community by awarding grants to assist in the development of their skills, talents, creativity and educational goals.


Proudly sponsored by

Partners