Inspiration Series: Anna Lee from THE ICONIC on building ANZ's largest onli...
Description
Haymarket HQ 'Inspiration Series' is a forum for entrepreneurial leaders to impart their stories. The Q&A format will explore how these inspirational entrepreneurs 'created' success, the importance of leadership, innovation and execution and their personal journeys.
Inspiration Series is a public event for you to broaden your thinking, tap into some creative wisdom and form valuable connections.
+ Each Q&A run for approximately one hour including question time from the audience.
+ Ticket proceeds from each event will go towards the speakers' nominated charity.
Anna Lee - Iconic Leader
THE ICONIC (TI) is an Australian e-commerce success story that now owns over 10% of the Australian online fashion market. But their road to success was rocky and challenging to say the least. Between 2012 and 2014 TI lost over $109 million and rivals were convinced its backers, Swedish investment company Kinnevik AB and German e-commerce incubator Rocket Internet, would soon pull the plug.
But the company proved the doubters wrong. Instead of hoping for the best, the company introduced a new strategy, optimised its processes and sales soared as a result. Anna Lee has been an integral part of THE ICONIC's success story and we hope her journey will inspire you to make (calculated) bold changes in life as well.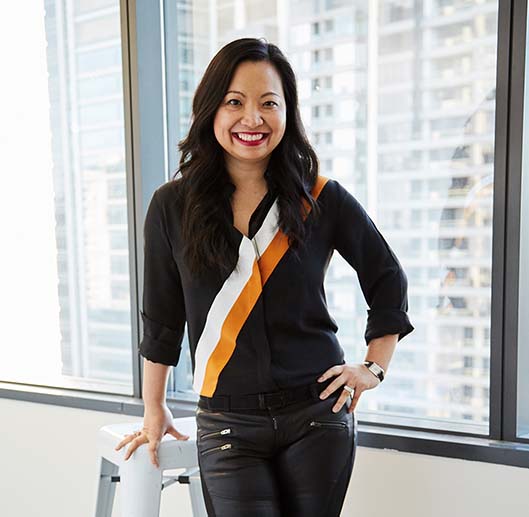 Who is Anna Lee?
Anna was born in Hong Kong and immigrated to Australia with her family when she was a child, spending her formative years in Sydney. Anna started her career journey over 23 years ago, and has since paved a successful career from Big 4 into high growth corporate environments across Australia, NZ and APAC.
Anna is currently the COO for Australia & NZ's leading online fashion retailer, THE ICONIC, having recently transitioned from CFO, a role she held for the last 3 years. But Anna is well versed in all aspects of business and knows what it takes to build an international company and surround herself with the best people.

Anna was the finalist for the Thomson Reuters Accounting Excellence Awards for both CFO of the Year and Finance Team of the Year in 2015. She contributes to the industry as brand ambassador for causes for which she is passionate including the CA (Chartered Accountants) Program and Dress for Success. She is a mentor as part of the CA ANZ Mentor Exchange Program, and the NORA Talent Network.
For this Inspiration Series we'll hear from one of Australia's Iconic Leaders as she shares her career journey and how her upbringing has influenced her and maybe some style tips in between!
Ticket proceeds will go to Anna's nominated charity Dress for Success Sydney.
Timing
6.00pm Guests arrival
6.15-6.20pm Please be seated / Introduction
6.20pm Inspiration Series commences (Social handle #hhqinspirationseries)
7.00pm Questions from the audience
7.15pm Networking
Sponsors
Many thanks to City of Sydney and Sushi Hub for sponsoring this event.


Partners