Description
On Tuesday 21 Aug 2018, you will meet our speaker, Leonard Yong – Director of Leon Consulting, to explore the topic on Asian Corporate Governance.

The rise in various Asian economies means a key focus is on how corporate governance is going to impact on the rapid growth of the economies. How do the Asian companies view corporate governance in relation to their culture, traditions and management practices? The transactional approach Vs relational approach will be closely examined in this presentation.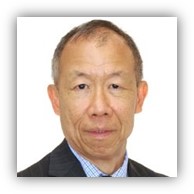 Leonrad Yong is a specialist in Asian Corporate Governance, having also carried out numerous reviews and audits of banking and funds management system in Sydney, London and New York. He holds a Master's Degree in Accounting Studies from the University of Wollongong. He is a Chartered Accountant, Fellow member of the CPA Australia and a Senior Member of the Australian Computer Society and a former Councillor of the Institute of Internal Auditors (NSW). Leonard is the former Chief Internal Auditor at the Australian Industry Development Corporation (AIDC). He is the author of the books "Lessons in Corporate Governance from the Global Financial Crisis" and "Confucius Says No", which was launched by The Hon Michael Kirby AC CMG, former High Court Judge of Australia. Leonard is currently the Chairman, Digital Economy Committee, SHIREBIZ.
AGENDA

5:45pm - 6:15pm Registration, networking and refreshments
6:15pm - 8:00pm Presentation and general discussion
Registration is essential.

(Event image source - https://www.universiteitleiden.nl/en)