Christians are commanded to be salt and light wherever they go. How do they contribute to the city that they live in?
About this event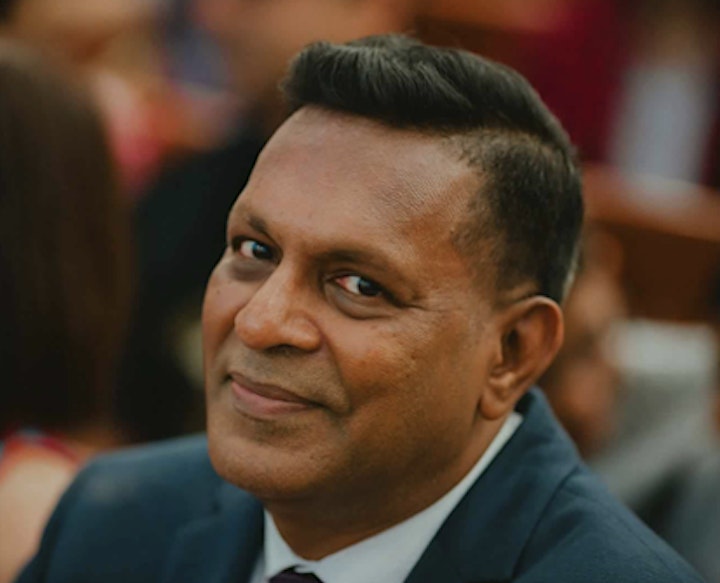 55% of the world's population live in cities. That's 4.2 billion inhabitants. We are called to make a difference in the cities that we live in.
The city does not need the sun or the moon to shine on it, for the glory of God gives it light, and the Lamb is its lamp. – Revelation 21:23
Christians are commanded to be salt and light wherever we go. How do we contribute to the city that we live in? Do we have an attitude of getting from our city or giving to it? More than ever, Christians today need to contextualise the Gospel to the local culture so that we can be different, distinct and sensitive in the way we reach out to those who need the hope of Jesus.
PS GUNA RAMAN (SPEAKER): After 30 years of pastoring Agape Baptist Church in Singapore, Ps Guna transitioned into a global role as the CEO of City to City Asia Pacific (CTCAP) in September 2018. In the last few years, CTCAP has grown rapidly with work in 138 cities in the Asia Pacific.
DIANA ONG (PANEL): Diana is the co-founder and General Manager of The Platform and Purpose Studio, a registered not-for-profit Initiative of the Faith Community Church.
PHILIP WU (HOST): Philip is a member of Faith Community Church. He is the host and producer of Insights, a 6-part zoom webinar designed to generate discussion on issues such as "The Reality of God" (are there tangible scientific, historical and cultural evidence for us to reach a verdict about the reality of God), "Sexuality" (how do we make sense of infidelity, sex before marriage, LGBTQ and gender identities in our current cultural climate) and "Justice" (what is God doing about injustice against man, animals and the environment in the world today).
WHO SHOULD ATTEND:
Christians who want to make a difference in their city of residence or a city that God has called us to live in.
Individuals, regardless of religious beliefs, gender identity or sexual preferences, who wish to discuss how they can contribute to the city of Perth.
PROGRAM:
8.00 pm Overview by Host Philip Wu
8.10 pm Setting the Stage - Ps Arthur Lai
8.20 pm About Insigh†s
8.30 pm Presentation - Ps Guna Raman
9.00 pm Ms Diana Ong, Co-founder and GM, The Platform and Purpose Studio
9.10 pm Questions
9.30 pm End