Description

Join us for the first in a series of "Inside the Hub' Events

Annette Stanton is world-renowned Champion Leadership Mentor, Master Coach, Speaker and Author specialising in transformational leadership.

We are thrilled to have Annette host a trio of Engine Room Hub members in a series of fascinating interviews and conversations.

She will explore their individual journeys as entrepreneurs and find out what makes them tick, what has been the most critical factors to their success and get them to share some of their tricks and tips with us to help you succeed in your business.
Our fabulous panel members for our October event are:
A great opportunity to learn from these three successful business owners who have done the hard yards themselves and helped countless other business owners achieve success.

Stay and enjoy a glass of wine and network with other like-minded people who are keen on building lasting connections with business owners just like you.
"Marketing is no longer about the stuff that you sell but about the stories you tell" Seth Godin
OUR NETWORKING PHILOSOPHY:
All businesses need to get noticed and that's why face-to-face networking is still so critical. All Engine Room Hub networking events have a 'PROMOTE YOUR BUSINESS' table set-up so please feel free to bring along your flyers/brochures to showcase your own business and enhance your networking opportunities.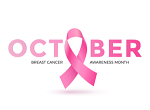 October is Breast Cancer awareness month so a portion of the ticket price will be donated to this worthwhile cause.