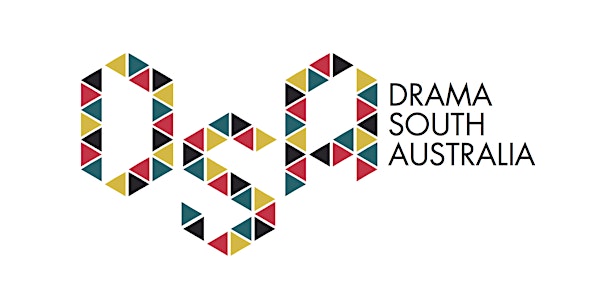 Innovative ways to use technology in the Drama classroom
Event Information
Location
St Michael's College
15 Mitton Avenue
Henley Beach, SA 5022
Australia
Description
Drama South Australia is proud to offer its latest exciting professional development session for 2016. DSA has secured Deanne Joosten to present 'Innovative ways to use technology in the Drama classroom'. This workshop is made possible with the generous support of CEASA (the Council of Education Associations of SA).
This workshop will look at ways technology can be used to inspire collaboration, innovation, creativity and transform learning in a Drama classroom within both primary and secondary settings. To aim of this workshop is to inspire and excite teachers to be innovative with their use of technology. Deanne Joosten will cover many ways in which technology can be used and adapted to suit teachers' own technical ability and resources within their school. A variety of teaching tools will be demonstrated, and time will allocated to trying out some exciting ICT tools, allowing attendees to walk away armed with a variety of innovative ideas and resources to try out for themselves.
Teachers with all levels of technical ability are invited to attend, as the focus will be on pedagogy and the embedding of ICT into a practical based subject, not 'tech talk'.
The project will allow participants to evidence the following Australian Professional Standards for Teachers: Standard 2.6: Information and Communication Technology (ICT); Standard 3.4: Select and use resources; Standard 4.5: Use ICT safely responsibly and ethically; Standard 6.3: Engage with colleagues and improve practice; Standard 7.4: Engage with professional teaching networks and broader communities.
IMPORTANT INFORMATION:
The conference will be held on Saturday 14th May 2016 from 9am - 4pm at St. Michael's College (Mary McKillop Centre).

Teachers will be required to bring their own laptop, and wi-fi access will be available to access a variety of online resources. Electronic links and handouts will be provided, and participants will be invited to continue their innovative technological journey after the workshop thorugh an online network and forum.

Lunch will be provided to all attendees.
Cost: $95 for DSA members, and $145 for non-members,

and $30 for up to 10 current UniSA/ Flinders Uni Education students.

Want to become a Drama South Australia member? It's easy! Visit the Drama Australia online shop and purchase your 2016 membership for access to exciting high-quality professional development, create connections with other Drama educators, and share resources and knowledge: http://store.dramaaustralia.org.au/membership.
For the latest information about DSA, get social with us! 'Like' Drama South Australia on Facebook for up-to-date access to our association.
ABOUT THE PRESENTER:
Deanne Joosten has been teaching Drama with great passion and enthusiasm for 12 years. Currently Deanne is a Leading Teacher of e-Learning at Phoenix P-12 Community College in Ballarat, VIC. Prior to this position she has been the Head of Performing Arts, and regularly presents at conferences on the topic of Technology in the classroom. Deanne is currently recognised as a Microsoft Innovative Educator Expert, working as part of a global network of 35 teachers in Australia and New Zealand who use technology in engaging ways in their classroom; this network also extends globally with 800 other Microsft Innovative Educators. A lifelong learner and thought leader, Deanne is very excited about the future as she continues to explore exciting ways technology can heighten a student's experience in the classroom.
Date and time
Location
St Michael's College
15 Mitton Avenue
Henley Beach, SA 5022
Australia