Location
EY
8 Exhibition St
Level 23
Melbourne, VIC 3000
Australia
Description
Work in big business? Wondering how you can enable a culture of innovation within your organisation? Delve into all the hot topics of intrapreneurship over a hot breakfast with One10 and EY.
Our business landscape is changing at a rapid pace. Only one in ten of the Fortune 500 companies that predominated 60 years ago still exist today. Pretty grim, huh? With the rise of disruptive startups like Facebook, Uber and Airbnb, sometimes it's hard to believe that the capacity already exists within our organisations to change the game.
In the race for growth and prosperity, big businesses are neglecting the need to nurture a culture of innovation and social intrapreneurship. Future thinking employees will soon turn into corporate escapees if their strengths aren't realised and celebrated. The indoctrination of risk aversion among corporates is a missed opportunity to transform intractable problems into scalable solutions, for a better world.
So how might we innovate from the inside out? How will we amplify game-changing voices within our organisations? How can we turn the tide and maintain our relevance within a new kind of economy? How do we use our businesses as a force for good?
Bring along your questions, theories and ideas, and join in an open conversation with our expert panel of intrapreneurs, corporate executives, and agile Forbes 500 business leaders. Tweet your questions to @OneTenTeam with the hashtag #One10, and we'll add it to our growing list.
See you at 7:30am sharp for a hot breakfast and inciting start to your day.
Who will be there?
PANELISTS
Sarah Buckley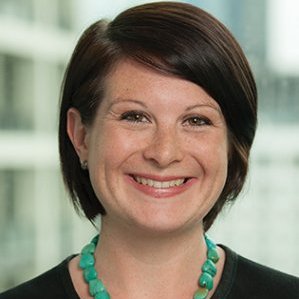 Sarah Buckley is a highly engaging and collaborative leader with over twelve years' expertise in social innovation, corporate responsibility and business roles in the private sector. Sarah recently became General Manager of Opportunity Child, an innovative collective of communities and national organisations working together to change the early childhood system in Australia.
Prior to June 2015, Sarah was a Director in Consulting at PwC Australia, and led the team which created PwC's Indigenous Consulting (PIC) - a unique social impact business with over thirty employees and majority owned and staffed by Indigenous Australians. For several years Sarah was PwC's Corporate Responsibility Director, driving the development and implementation of PwC Australia's Corporate Responsibility (CR) strategy, which won multiple awards during this period. Internationally, Sarah is the Australian Ambassador for the League of Intrapreneurs, and a member of the BMW Foundation Responsible Leaders Network.
Martin Kennedy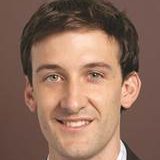 Martin joined GE two years ago as a member of its Experienced Commercial Leadership Program. Through the program, Martin has worked across GE's mining, lighting, water and distributed power businesses in sales, marketing and strategy roles. Martin is currently investigating the feasibility of a pan-Asian electricity grid, exploring ways to turn Melbourne's waste into power and serving as the local product manager for GE's intelligent cities and intelligent buildings products.
Prior to joining GE, Martin worked in management consulting for 3 years and the energy industry for 2 years. He holds an MBA from INSEAD and a Finance degree with Honours from the University of Melbourne. He is a proud Melburnian, a certified coffee addict and loves few things more than a good breakfast panel discussion.
Liza Noonan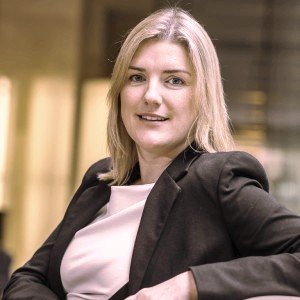 Liza Noonan is Executive Manager of Innovation at the CSIRO and leader of the ON Accelerator – a program to fast track science and technology innovation from CSIRO, Australian universities and publicly funded research agencies.
Liza has extensive experience in innovation and technology and was most recently General Manager of Springboard Enterprises Australia, a US connected Accelerator for female entrepreneurs. Prior to this she led Nokia's ng Connect innovation program in Australia & New Zealand.
Phil Harkness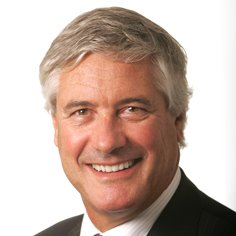 Phil Harkness is EY's Global Purpose Led Transformation Leader and the Asia Pacific Strategy Leader. Phil worked widely within the region since 2012 to establish strategy practice until 2014 when his focus shifted to growing the strategy practice across APAC. Prior to his work with EY, Phil was the Vice-President for A.T Kearney in global consulting management. Within this role, Phil was an advocate for operational shared value and the advantage of using value chain opportunities to benefit the community.

Phil has worked within strategy consulting for the last 30 years and holds a Masters of Business Administration from Melbourne University and a Bachelor of Agricultural Science from LaTrobe University. Throughout his career, Phil's focus has shifted from purist strategy determination to addressing the single biggest failure within large organisations- Strategy Execution.
The MC - Janett Egbar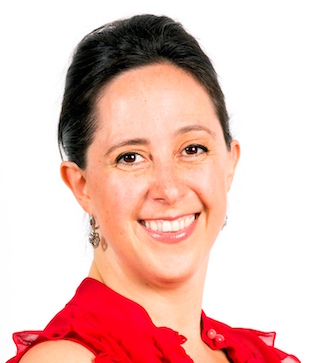 Janett has over 15 years professional experience across innovation, business development, partnerships, strategic marketing, customer experience, segmentation and market research.
Her passion lies in innovation, intrapreneurship and collaboration, particularly in the area of small business and the ecosystem that can enable their growth.
Photographs will be taken during this event by One10, uploaded to the One10 Facebook Page, and may be used in additional One10 promotions. By attending this event you consent to being photographed.