Are you ready to take your business/startup to the next level? Come and spark Innovation to ensure your business is a success.
About this event
Innovation Festival
Are you ready to take your business/startup to the next level? Come and spark Innovation to ensure your business is a success.
Join us for the inaugural StartNorth Innovation festival.
A one day startup innovation festival that will equip you with the skills, knowledge, inspiration and guidance to start and grow your business in 2021.
The day will be jam packed with tailored masterclasses & keynote speakers from inspiring experts in the business world that are guaranteed to inspire you to dream bigger than you have before. Learn what it takes to build a thriving business and be empowered to identify and seek out the opportunities that will enable you to take your business or startup to the next level.
This one-day event is jam-packed with information and advice from inspiring entrepreneurs who have gone before you. We'll send you home with a helpful toolkit of tips, tricks, hacks and advice that will equip you to grow your startup and achieve a greater level of success in 2021.
Chance to win the following:
An exclusive Winery experience in Melbourne's North
StartNorth membership giveaways
Participants of the conference will be invited to apply to our 2021 Accelerator Program.
The StartNorth Accelerator 2021 is an exciting joint initiative by StartNorth, ygap and supported by LaunchVic.
It is a comprehensive program that provides support for migrant and refugee business owners. The program will develop the skills they need to succeed, and provide access to a network of support and funds. The program consists of a five-day accelerator followed by three months of tailored support. The program is free for selected participants and will run from July-October 2021. See more information here.
What's happening on the day? See below.
10:00am: Introduction to the Festival
10:20am: Masterclass 1- Business by Kaylene Langford, StartUp Creative
Setting you up for a successful Innovation festival, host Kaylene Langford will set the stage for getting the most out of the program. Touching on focus and motivation, how to take clear and determined action on your business plan and covering the foundations of what it takes to build a successful business that can stand the test of time. In this masterclass Kaylene will cover the fundamentals of a successful business and offer practical tips and tricks on getting clear on your target market and refining your business proposition and ensure you have a clear brand message that will best serve your ideal customer.
11:00am: Q&A lead by Kaylene
11:15am: First Break
11:30am: Masterclass 2 - Business Branding by Jai Long, Marketing & Innovation
Strong branding and clear brand values are the foundation of an effective marketing strategy for all businesses. This masterclass will teach how to develop a strong brand foundation, how to articulate your brand values and develop clear content pillars that will inform your marketing strategy. You'll learn the latest trends, research and customer insights that are relevant to your industry and how to use them to convert more paying customers in your business.
12:15pm: Q&A with speaker lead by Kaylene
12:30pm: Masterclass 3 - Systems, Processes, outsourcing & building a team
Growing and scaling a viable business requires effective systems and processes to ensure the business can consistently meet the needs of its customers. In this session we'll cover how to set your business up for success with efficient team building, identifying tasks to outsource and the best time management practices to ensure your business is able to meet ongoing demand whilst upskilling founders on the best way to organise and coordinate their teams to move towards the common business goals.
1:15pm: Q&A with speaker lead by Kaylene
1:30pm: Second Break for Lunch
2:00pm: Masterclass 4 - Pitching, networking & collaboration by Jess Rufus, Collabosaurus
Successful businesses should frequently look for ways to collaborate, pivot and expand their exposure and networks in order to reach more of their ideal target market. It's vital that businesses are able to find consistent and effective ways to solve their customers' problems or needs in order to stay relevant and attract repeat business. In the masterclass we'll teach the art of collaboration, pitching for opportunities to expand your business and grow industry networks to become the prominent brand in your industry. Jess will teach best practice for positioning yourself in the marketplace, practical tips for identifying successful collaborations that will help you to grow your brand's reputation and market exposure to attract more of your ideal clients.
2:45pm: Q&A with speaker lead by Kay
3:00pm: ygap Presentation
3:30pm: Close
Meet the speakers.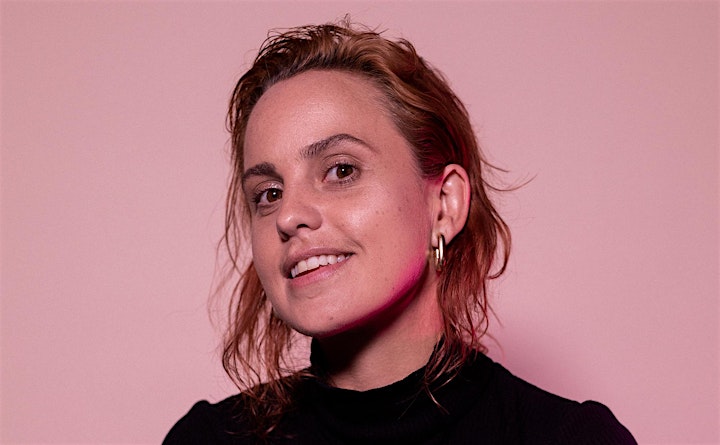 Kaylene Langford - StartUp Creative
Kaylene Langford is a passionate entrepreneur, coach, writer and speaker, and the founder and owner of StartUp Creative, a hugely popular online platform, podcast, and print magazine that educates, inspires and supports creative entrepreneurs and future innovators. Kaylene works closely with individuals as a career coach as well as with organisations as a business consultant and keynote speaker. In her almost-non-existent spare time, she walks her own talk with a busy yet balanced schedule of exercise, meditation, sunshine-seeking, reading, research and personal goal-setting, as well as the occasional sneaky Instagram scroll. Her first book How to Start a Side Hustle is forthcoming from Hardie Grant Books.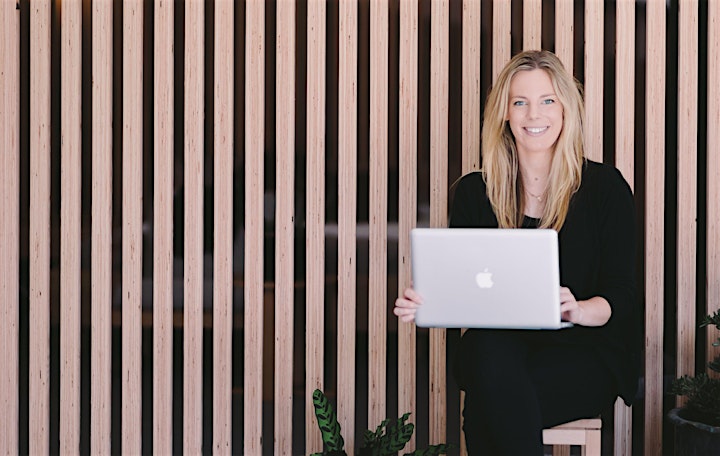 Jess Rufus - Collabosaurus
A marketing geek who entered the SaaS world after getting frustrated sourcing & leveraging brand partnerships. A B2B digital marketing and PR expert with agency and in-house experience across small business education, events, fashion & lifestyle.
Jess founded Collabosaurus, a brand-to-brand matchmaker for marketing partnerships, in 2014 and have grown core revenue at an average of 157% year on year.Jess has delivered workshops, keynote presentations and speaking opportunities for some incredible companies, including Apple, Microsoft, The College of Event Management, General Assembly, ADMA & Life Instyle.Jess was the winner of the Anthill's 30Under30 award for 2017 & B&T's 30Under30 for 2019 in the Entrepreneur category & has built an online following of over 50,000, hosts her own podcast and has recently collaborated with Microsoft to educate and inspire creative's using their devices.
Organiser of Innovation Festival
Hume City Council's Economic Development team provide a range of services to businesses. Our mission is to facilitate opportunities for sustainable economic and social development in Hume, and we are here to support your business. If you're an entrepreneur, startup or remote worker, our StartNorth facility offers a range of coworking, private offices and meeting room availability.
Whether you are already located in Hume City or are considering making a move, we look forward to assisting your business reach its full potential. We host a full calendar of business events, networking functions, business awards and training programs.
To subscribe to our newsletter to be kept informed of our ongoing events and business support opportunities both locally and federally, please visit our e-newsletter sign-up page.