Event Information
Location
UTS Tech Lab
32/34 Lord Street
Botany, NSW 2019
Australia
Join us for this Innovation Breakfast in partnership with University of Technology & Innovative Manufacturing Cooperative Research Centre.
About this event
Futureproof your business and increase your ROI – return on innovation!
Many businesses today face challenges arising from the increasing rate of change and adoption of technology, coupled with the speed of evolution and accessibility to technologies such as connected devices, artificial intelligence, cobots, immersive media and much more.
One of the most frequently asked questions is "how can emerging technologies and new business models accelerate growth?"
In partnership with University of Technology (UTS) & Innovative Manufacturing Cooperative Research Center (IMCRC) we are inviting you to attend a futuremap® workshop which, along with completion of the futuremap® diagnostic assessment, will address this question and guide you towards making the right choices to increase your odds of success from a creative and scientific perspective.
futuremap® has been uniquely designed by IMCRC to assist Australian businesses to assess and map their maturity levels and capabilities in the areas of:
market positioning;
leadership, strategy and change management;
innovation and use of technology; and
digital manufacturing (Industry 4.0)
What you can expect
Insights into the potential of Industry 4.0
A better sense of opportunities to strengthen your competitive advantage
Practical pathways for the delivery of commercial value – actionable resources
Industry 4.0 implementation case studies
Who should attend
Leadership – responsible for setting strategy, driving innovation, investment in people, skills and infrastructure, market growth, product development and business models.
Managers – people responsible for the execution of strategy, leading innovation teams, collaborating with customers, suppliers, partners, and delivering value to all your key stakeholders.
Where and when
Wednesday 23rd March 8:00am to 12:15pm – includes a 40-minute tour of the UTS Tech Lab facilities, and a light breakfast.
Free parking is available on site. There is also a free bus shuttle from UTS Broadway. Shuttle bus timetable can be found here.
How to prepare
Bring your Wi-Fi enabled laptop or tablet (essential) and wear enclosed shoes (safety requirement for the Tech Lab tour)
We encourage you to read: Advanced Manufacturing Roadmap - CSIRO
Where to from here
The futuremap® workshop is the first part of this journey. Following on from the workshop the SME@UTS program will provide you a single point of contact to tap into skills, talent, capital, expertise, R&D labs and manufacturing testing facilities aligned to your priority needs – a concierge service for long term growth.
This event may be photographed or videoed for marketing purposes. Please advise if you do not wish to appear in any images that may be selected for use.
On behalf of Bayside BEC, IMCRC and UTS we look forward to seeing you on the 23rd of March 2022.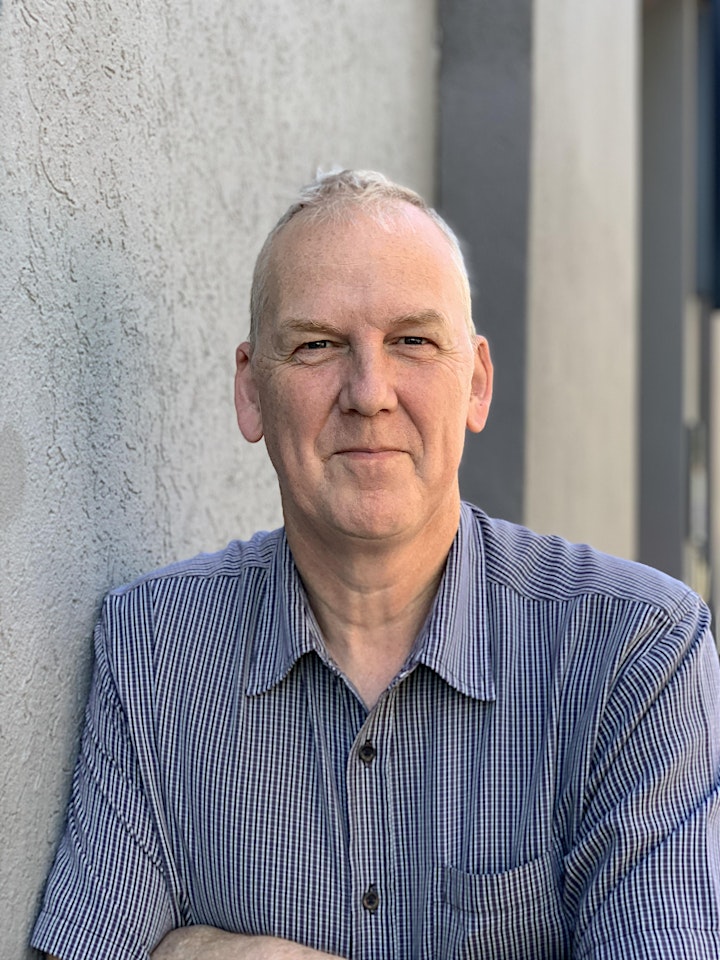 Your futuremap workshop facilitator: Simon Dawson
Director, Industrial Transformation IMCRC
Simon is an experienced manufacturing operations executive who has worked in his 35-year career across a range of different industry sectors including fast-moving consumer goods (FMCG), industrial, automotive, rail and medical devices.
Prior to joining IMCRC, Simon led the establishment of Walkinshaw Automotive's new facility in Victoria. Over a two-year period, he delivered significant improvements to both the financial and people sides of the business.
Spending 15 years of his career in Operations Consulting has equipped Simon with a strong understanding of the links between operational improvements and an organisation's financial imperatives. As well as driving organisational growth and transformation, Simon has helped many companies to solve tactical business challenges through the delivery of complex improvement programs.
He holds a Manufacturing Engineering Degree and an MBA as well as being Chartered Engineer and Lean Management expert.
Date and time
Location
UTS Tech Lab
32/34 Lord Street
Botany, NSW 2019
Australia