Innovating Workplace Productivity with Microsoft MVPs

Saturday, 25 May 2019 from 8:30 am to 5:00 pm (AWST)
Event Details
This is a FREE community event hosted by the Perth Microsoft MVPs, leaders within your community.
For the first time, the Perth MVPs will come together to provide you with knowledge and insights on how to innovate & transform business productivity utilising Microsoft PowerApps, Microsoft Flow, Excel, Power BI, Teams, Dynamics 365, & Azure.
Thanks to The City of Canning for sponsoring the venue for this event.
08:30 AM    Meet & Greet; Networking
09:00 AM    Event Introduction & Thanks
Peter Schmidt & Terrie Culmsee
09:30 AM    What Does it Take to Add MVP After Your Name?
David Musgrave - MVP Category: Business Applications
David will take you on a journey of what it takes to be awarded and maintain the Microsoft MVP status. 
10:20 AM    PowerApps for Knowledge Management
Paul Culmsee - MVP Category: Business Applications
In this session, Paul will demonstrate how PowerApps can be combined with tools like SharePoint and Microsoft Teams to drastically improve the ability for organisations to capture and diffuse organisational insights, ideas for innovation, and lessons learnt. Better still, these solutions require little code and leverage the strengths of the O365 ecosystem.
If you want to see evidence of PowerApps and Flow being used in an industrial strength case study, then this session is for you. It will not only provide you with insights in real world applications of PowerApps and Flow, it will also give insight into how YOU could utilise these powerful tools in your own organisation.
11:10 AM    Morning Break (Sponsored by Modis)
11:25 AM    Automate Approvals with Flow
Ashlee Culmsee - MVP Category: Business Applications
Process automation is now a mainstay of many businesses. Office 365 now provides a powerful workflow engine (Microsoft Flow) that can be used right out of the box. In this session, Ashlee will focus on how to leverage the built-in approvals mechanism in Flow in various ways, so organisations can create a consistent and error-free process ensuring they are followed every time. No more wasting time chasing approvers for signature.
12:15 PM    Implementing Azure Governance
Deepak Maheshwari - MVP Category: Microsoft Azure
Governance is essential for every organisation. This session will cover the implementation of governance in Azure for an existing and a greenfield Azure deployment using Azure Scaffolding, Management Groups, Policy and Blueprints.
1:05 PM     Lunch (Sponsored by Microsoft)
1:40 PM     Business Productivity Using Serverless in Microsoft Azure
Sameera Perrera - MVP Category: Microsoft Azure
Join Sameera in this session to find out the power of Serverless in Microsoft Azure and how you can use it within your business to improve business workflows. The session will talk about the Serverless capabilities in the platform and how it can benefit organisations to reduce operational cost, complexity and engineering lead time. Moreover, Sameera will talk about the Serverless Architecture using Microsoft Azure Services and share some of the best practices using practical examples. Finally, he will showcase a pet Serverless Project that he has completed at home to showcase the limits of Serverless in Microsoft Azure.
2:30 PM    Unlock Your Enterprise Data with Excel, Teams, and Power BI
Wyn Hopkins - MVP Category: Office Apps & Service
In this demo-rich session, learn how to use the unique strength of Microsoft Excel and Power BI to boost your business analytics and insights with Office 365. Learn how to easily collect existing organisational data with Excel and publish to Power BI, create visually rich reports to monitor your business, and securely share it with your colleagues all from within Microsoft Teams, use the extensive Excel capabilities with Power BI to get valuable business insights and drill down to the last bit of your data. Even discover how to create a voice generated chart on your mobile using date from Excel in under 10 minutes!
3:20 PM    Afternoon Break (Sponsored by Modis)
3:45 PM    MVP Q&A Panel (Prize: Tablet sponsored by becloudsmart)
Take this opportunity to ask the experts anything you've heard throughout the day.
4:15 PM    FINISH
Ashlee Culmsee

Seven Sigma Business Solutions PowerApps & Flow Trainer and Designer

Paul Culmsee

Seven Sigma Business Solutions Director

Wyn Hopkins

Access Analytics Director

Deepak Maheshwari

Empired Principal Consultant

David Musgrave

Winthrop Development Consultants Director

Sameera Perera

South32 Principal Cloud Solution Architect
Martin Abbott
Martin is an experienced Cloud Solution Architect with 20 years of experience in IT roles ragning from developer and consultant, to Practice Lead and CTO and enjoys the challenge of helping organisations transform their businesses through the use of technologies such as cloud computing and the Internet of Things. 
Martin is an active IT community leader and advocate; he runs the Perth Azure User Group and is a global administrator for Global Azure Bootcamp, which provides 1 day of free Azure workshops for approximately 15000 people in over 80 countries annually, and Gloabal Integration Bootcamp whoch provides integration specific content to over 2000 people.  
He co-authored "Robust CLoud Integration with Azure" for Packt Publishing. 
LinkedIn: mjabbott       Twitter: @martinabbott
Ashlee Culmsee
Ashlee has been developing PowerApps & Flow solutions since the public release of PowerApps. Coming to the attention of Microsoft in 2017 due to winning a global PowerApps competition, she has now deployed audit apps in the Safety, Asset Management and Quality Management space around the world.
She is an in-demand PowerApps developer and trainer, conducting training/hackathon events for both IT professionals and undergrad/high school students.
She has spoken at the Digital Workplace Conference in Melbourne, and was showcased at the Microsoft Ignite 2018 conference in Orlando as a "PowerApps Champion."
Linkedin: ashlee-culmsee     Twitter: @AshCulmsee
Paul Culmsee
Paul is a management consultant, business strategist, sensemaker and award winning author with more than 25 years of experience in the IT industry. Based in Perth, Western Australia, Paul co-founded Seven Sigma Business Solutions and specialises in sensemaking, helping organisations (re)discover their purpose, knowledge management, strategic planning, IT governance, facilitation and all facets of SharePoint and Office365 delivery, including PowerApps, Flow and Power BI.
Paul is one of only four CogNexus Certified Dialogue Mappers in the world. He and his wife have the best two children in the world.

Linkedin: paul-culmsee    Twitter: @paulculmsee    
Blog: https://www.cleverworkarounds.com
Wyn Hopkins
Wyn is an Excel MVP living in Perth, Western Australia. He is a Director at Access Analytic, a company that provides "Amazing Excel and Power BI solutions" for leading companies around Australia and Asia-Pacific region.
Wyn emigrated to Australia and joined Access Analytic in 2007. Originally a Chartered Accountant with PricewaterhouseCoopers, Wyn went on to work as an analyst with HBOS and the Barclays Group in the UK before leaving for a sunnier lifestyle.

LinkedIn: wynhopkins    Twitter: @wynhopkins
Deepak Maheshwari
Deepak has 13+ years of experience in Solution Architecture, Presales, Technical Consulting, Datacenter Modernization, Datacenter Consolidation, Virtualization & IT Infrastructure Management.
His specialties are Infrastructure consulting, Solution design, Private/Hybrid Cloud Solutions, Microsoft Virtualization, Systems Center Management, Presentation and Desktop Virtualization, Active Directory, Hyper-V and Microsoft Azure.
LinkedIn: deepak-maheshwari    Twitter: im_deepakm
David Musgrave
David is Managing Director of his own development and consulting business. Based in the suburb of Winthrop in Perth, Western Australia, Winthrop Development Consultants offers a range of Microsoft Dynamics GP add-on products as well as development, consulting and training services to the ISVs, partners and customers of the Microsoft Dynamics GP community.
David is known for his many products including GP Power Tools (previously the Support Debugging Tool), Visual Studio Integration Toolkit (previously Menus for Visual Studio Tools) and the Batch Posting Service Toolkit. 

David has presented many popular sessions at customer and partner conferences and delivered training around the world. He is active in the Microsoft Dynamics GP community and has contributed to the partner, community and user group forums as well as his Developing for Dynamics GP and Winthrop Development Consultants blogs. He has been recognized with both Microsoft MVP and GPUG All Star status.
LinkedIn: dmusgrave    Twitter: @WinthropDC
Sameera Perera
Sameera is a Microsoft MVP on Azure, Microsoft Certified Trainer, a demonstrated Azure Specialist. He works as an experienced architect and holds years of experience in government and mining sectors in Australia. He enjoys sharing his experience and best practices learned through consulting around the world. He is a frequent presenter at Perth Cloud User Group and a well-known technical speaker in many events around Australia. He has experience in a large number of Azure Services and reputed for presenting real-world architected solutions in his sessions.
LinkedIn: sameeraman    Twitter: @sameera_man    
Blog: https://sameeraman.wordpress.com
HUGE THANKS TO OUR SPONSORS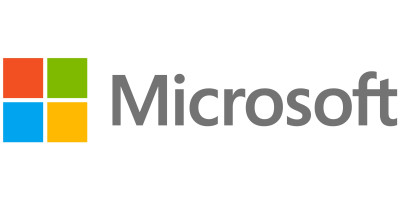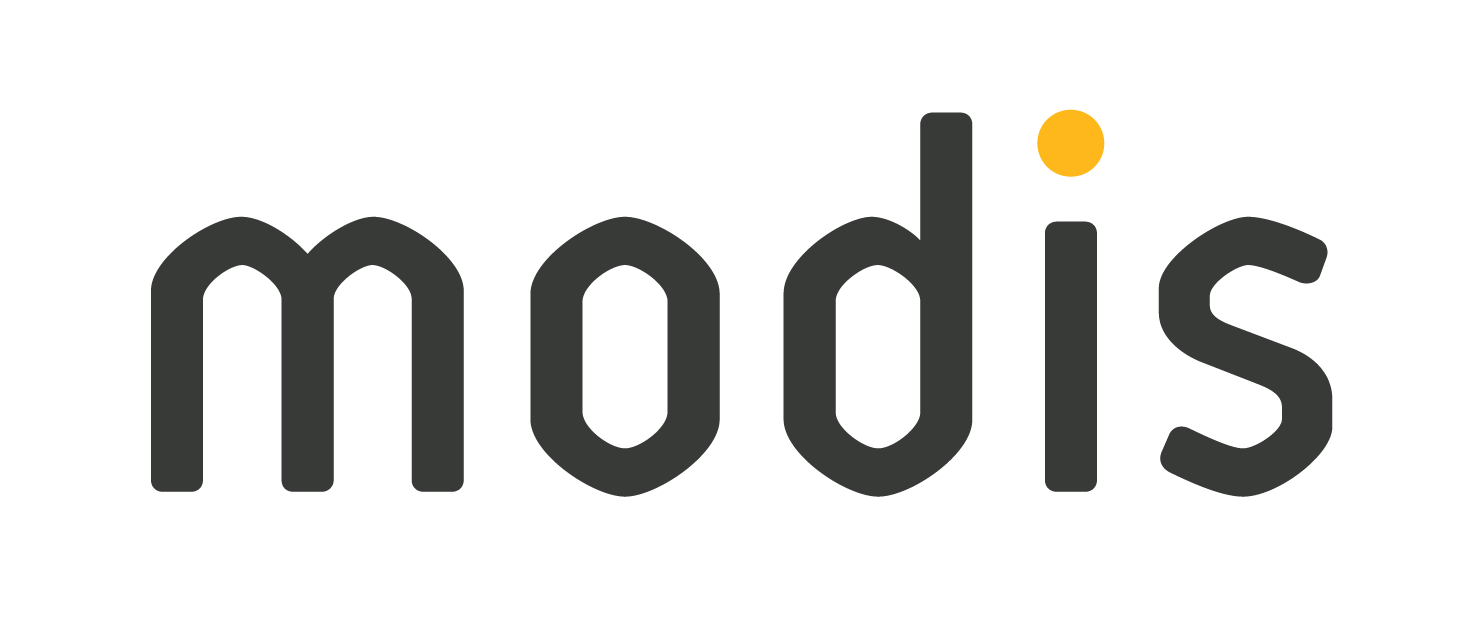 When & Where

City of Canning
Civic Administration Centre
1317 Albany Highway
Cannington, WA 6107
Australia

Saturday, 25 May 2019 from 8:30 am to 5:00 pm (AWST)
Add to my calendar