Innovate Your Career (formerly Ignite Your Career)
Description

**A full refund will be provided in the event that you cannot attend due to carer responsibilities or being unwell yourself with the Coronavirus**
Adapt to the changing nature of work and accelerate your path to an impactful and fulfilling career.
A transformative one day workshop that creates the space for change so you can adapt to the changing nature of work!
This one day transformative workshop (formerly called Ignite Your Career) will inspire you to take the most impactful steps in your career so you can step into your full potential. Now is not the time to inadvertently limit your potential with outdated beliefs – you need to develop the confidence to own your value so you can step up as a leader, land a promotion or your next role, and demonstrate value in your current role.
It is now more important than ever to focus on your career and leadership potential and plan and adapt for the future.
This is for leaders and people who are ready to challenge their mindset and own their value so they can take the most impactful steps to adapt during these challenging and uncertain times.
This workshop will help you:
Discover untapped potential so you can step up and land that promotion, pay-rise or change of career;

Connect to your purpose and experience the happiness that comes from being fulfilled at work;

Develop the confidence to overcome career stumbling blocks and go after your dream job;

Reduce stress about your future and develop crystal clear clarity on your next steps.
This workshop is a must attend if you:
No longer want to procrastinate about your career and want clarity so you can reduce your stress about the future.

Want to stay ahead of the curve and plan a fulfilling and impactful career move.

Need clarity and confidence to articulate your worth and stand out from the crowd.

Want to step up into your full potential and demonstrate your value so you can secure your current or future role.

Know that you need to change your approach in order to adapt to the changing nature of work.

Want to kickstart a new career but don't know where to start.
Approach
Discover and reflect in a supportive learning environment;

Explore your own journey through experiential and practical activities;

Grow and challenge yourself in a small group with like-minded people.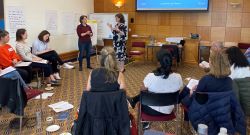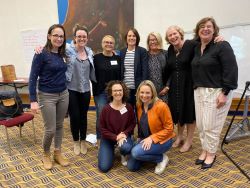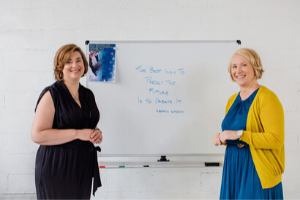 ---
Here's What Others Are Saying:
"Ignite Your Career was an incredibly worthwhile investment into improving both my career and personal life. Since the workshop I have managed an art auction and landed an acting gig which were made possible by the transformative tools introduced in the workshop and uncovering my inspiring vision. This is brilliantly run by Nicki and Alison in a safe, fun, fulfilling, non-judgemental, supportive and engaging way with terrific results! I reached places I've never reached before and they made it simple. I cannot recommend it highly enough!"
Kirsty W.
"Both Nicki and Alison know their stuff and the way they ran the session was a clear example of how focussed and experienced they are to help others to create they career they want. I came to the workshop with no clarity and since then have moved away from a 16-year career into a field I never thought was possible. Without the workshop I would have continued to amble along with no real focus. I am now working in an area I am passionate about and have more energy for my family when I come home each day. I cannot thank you both enough!"
Deepa V.
"The Innovate Your Career workshop gave me the confidence to discover what is possible for me. I left the workshop knowing "I can do this!" and with a strong belief in my ability to navigate my future career. I came to the workshop overwhelmed and unsure of the next steps. I left with a clear vision, clarity and confidence to take the next step. It has accelerated my journey in a way I would not have been able to achieve on my own. I highly recommend this transformational workshop!"
Sharon D.
---
Please visit Sundial Innovation for more information or book one of a limited number of complimentary strategy calls here to discuss if this is the right program for you.
---
FAQs
Time
Online - 9:30am to 4:00pm
Preparation for the workshop
Kick-starter Questionnaire to identify your objectives; and

Workbook to accelerate your outcomes.
Contact Us
Please reach out to us with any questions!
Nicki Ursu 0413 624 569
Alison Saunders 0411 290 940
connect@sundialinnovation.com

For more information:
www.sundialinnovation.com or you can follow us on Facebook @Innovate Your Career - Distinct Careers
Refund Policy Update: **A full refund will be provided in the event that you cannot attend due to carer responsibilities or being unwell yourself with the Coronavirus**
Date and Time
Location
Refund Policy