Location
Council Chambers, Level 3, Building 100
Curtin University
Kent Street
Bentley, WA 6102
Australia
Description


in collaboration with


Invite you to learn the latest information about:

SMEs and Industry Grants $100K - $50M+
Cooperative Research Centres Projects (CRC-P)


to develop important new technologies, products and services.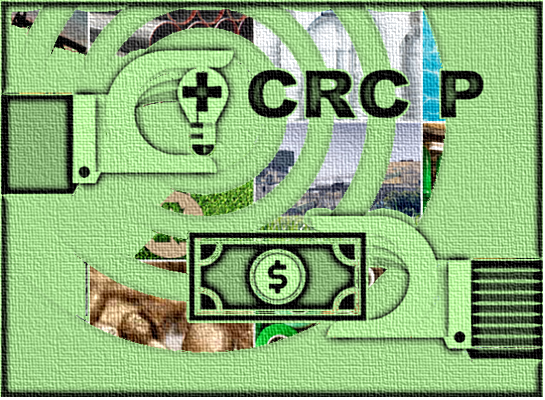 Presenter: Professor Tony Peacock, CEO, CRC Association

Topics:

1. What is the new CRC-P program about?
2. How can the program be of value to WA companies?
3. What is needed to submit a compliant CRC-P application with a good chance of success?
4. What is the role of the industry partners relative to the researcher community?
5. How are IP ownership issues handled in the program?
6. Some recent examples of successful CRC-P applications?
7. Some Do's and Don'ts you should consider in order to make a successful bid?
8. Q&A session on the CRC-P program (along with other aspects of the CRC program)

Also, the latest examples of successful SMEs participating in the CRC-P program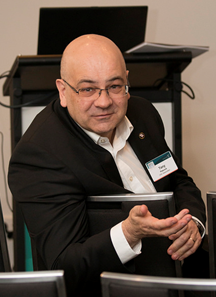 About Tony Peacock:
Tony Peacock had advocated for CRCs as Chief Executive of the Cooperative Research Centres Association since 2010. He was CEO of a successful CRC for a decade and Managing Director of one of Australia's Rural R&D Corporations. Tony is a passionate advocate of applied research and was the 2010 winner of the Australian Government Eureka Prize for Promoting the Public Understanding of Science. A reproductive scientist by training, Tony holds a Bachelor's degree in agriculture and a PhD in veterinary science from the University of Sydney. He has worked at the universities of Melbourne and Saskatchewan, served on the Board of several start-up biotechnology companies, is a Fellow of the Australian Institute of Company Directors and an Adjunct Professor at the University of Canberra. He was 2014 Monash University Churchill Fellow on university-business relationships. His current research interests are in conservation, collaboration, science communication, research leadership and effective innovation systems. Tony is a current series A investor in two innovative start-ups.
___________________________________________________

PARKING: We have arranged free parking for our participants. To make it simple, Curtin University's Parking Officers will stay outside of the yellow D3 Parking from 1 pm.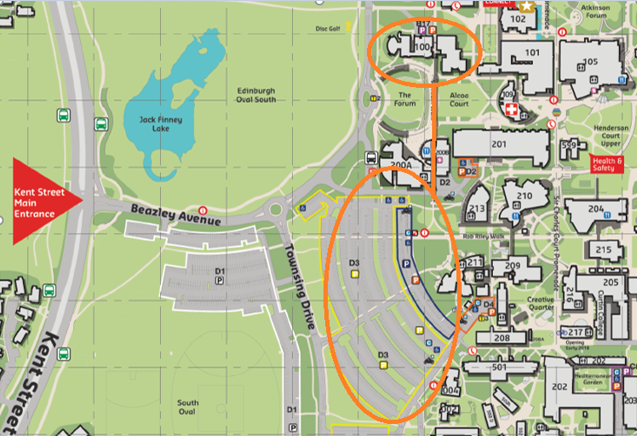 ___________________________________________________
Our Host



___________________________________________________
Our Platinum Sponsor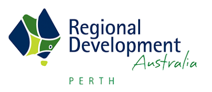 ___________________________________________________
Our Sponsors and Supporters: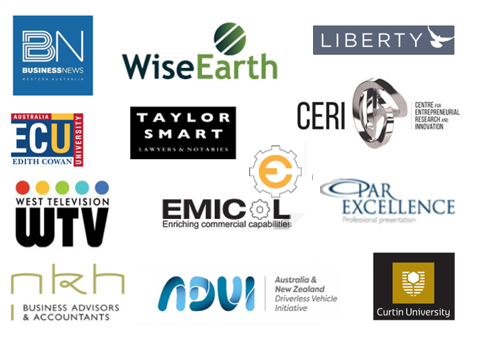 ___________________________________________________
Other Innovation Events in Perth:
17 September 2018 The Future Of Blockchain, Digital Assets & Interoperability
Although 92% of companies view blockchain as an opportunity, yet only 3% are using blockchain in their current productive business model. Clearly, the value proposition for digital currency, smart contracts and supply chain provenance has yet to be established in our boardrooms. This event will explore why.
When: Monday 17th September, 5:30 pm - 9:00 pm
Where: Ernst & Young, 5th Floor, 11 Mounts Bay Road, Perth WA 6000
Eventbrite link : https://www.eventbrite.com/e/the-future-of-blockchain-digital-assets-interoperability-tickets-48754076756

3 October 2018 Meet the Innovator: Mahmood Hussein, CEO of Global Drone Solutions
CORE's Meet the Innovator series connects you to innovators in the resources and energy sector, sharing insights about their business, professional journey and global opportunities. It is your opportunity to ask questions and meet some of the brightest minds in the sector.
Their guest Innovator for October, Mahmood Hussein is the CEO of Global Drone Solutions a CASA (Civil Aviation Safety Authority) certified remote piloted aircraft system operator and certified drone pilot training organisation: the highest accreditation you can achieve in Australia.
This is a very exciting time for the drone industry with new products and applications being developed everyday. There is massive potential to shift the way a broad range of industries acquire and process aerial imagery and data to make informed business decisions, at the same time reducing costs and improving safety.
When: Wednesday 3 October 2018, 5:00 pm – 6:30 pm
Where: CORE Innovation Hub, FLUX, 191 Saint Georges Terrace, Perth, WA 6000
Event link: https://www.eventbrite.com.au/e/meet-the-innovator-mahmood-hussein-tickets-49172517323?aff=ebdssbdestsearch
Let's make WA a true STATE OF INNOVATION!