INNOV8ME™ Innovation Management and Strategy Master Class - G'day USA

Thursday, 24 August 2017 at 9:00 am

-

Friday, 25 August 2017 at 5:00 pm (Central Daylight Time)
Event Details
MYbrainwave is proud to offer our successful Innovation Management Master Class to our customers in the United States.

G'day USA : )
ACT NOW - EARLY BIRD ENDS August 7, 2017
Video Testimonials
Innovation Management Master Class  - 360 Video (please pan around)
Large Global Company - Onsite Course -  Class Partcipant Feedback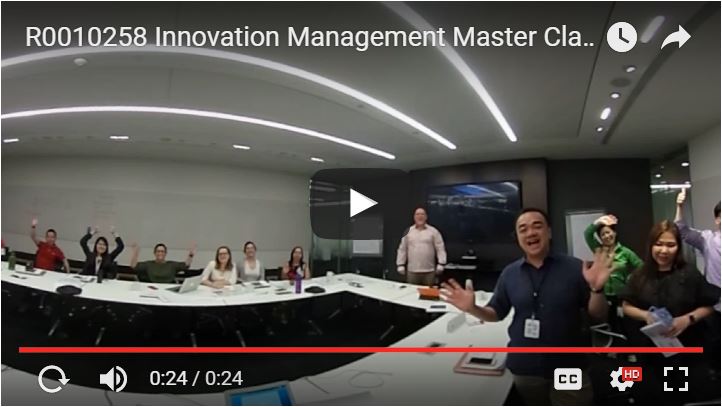 Video Testimonial - MYbrainwave Public Innovation Management Master Class Participant
- Matt Schulz – Company - DX Solutions


Video Testimonial - MYbrainwave Public Innovation Management Master Class Participant - Armando Camacho - Company : SignRise
Video Testimonial - MYbrainwave Innovation Management Master Class Participant - Simon Wills – Company – Rozelle Plumbing and The Heater Man
Video Testimonial - MYbrainwave Public Innovation Management Master Class Participant - Senka Pupacic – Company -  Top 10 SEO
DID YOU KNOW ?
Innovation Management, Business Planning and Commercialisation Skills are critical partners for business and individuals to succeed in a competitive environment where disruption gets you noticed and helps you create and win market share. 


ABSTRACT
Throughout this programme, participants will utilise practical case studies, class exercises, real life experiences through global standards to learn from and be guided by our master facilitators. Individuals will learn to foster an entrepreneurial mindset and utilise Innovation Management, Business Planning and Commercialisation Skills to develop and nurture their ideas within a business framework. Participants  will create and manage effective plans to grow and maintain a successful business.
WHO SHOULD ATTEND
People new to Innovation Management or seeking to leverage its power to realise benefits for themselves and their business. Internal and External organisational Disruptors. Individuals with a "brainwave", those preparing for Investment, Entrepreneurs, Intrapreneurs, Startups. 
OBJECTIVES
Programme participants will gain a practical understanding of how to use an Innovation Management Framework to capture ideas, refine them and enable them to be monetised. By the end of the programme, it is expected that the participants will be able to:
1.    Demonstrate a practical understanding of how Innovation Management, Business Planning and Commercialisation Skills are valuable to a business and help that business be more successful.
2.   Developed a holistic, end to end high level plan for their business, focused on a specific product and or service.
3.   Practise presenting in front of a 'Dragon's Den' , walking stakeholders through their developed plans and receiving targeted feedback. 
SYLLABUS
Session One            
»    Innovation Management
»    Global Standards, IMBOK
»    Innovation Management Framework/ Lifecycle
»    Useful Tools and Techniques     
Activity 1 - Idea Capture                

»    Core Elements of a Pitch        
»    Vision »    Elevator Pitch
»    The Market and Marketing Plan
»    Solution/Product/Services   
Activity 2 – Begin the Pitch Deck     
             
»    Competition            
»    Marketing & Sales Plan
»    Team     
Activity 3 – Continue building Pitch Deck  
 
»    Milestones            
»    Financial Projections/Needs
»    Conclusion     
Activity 4– Finish the Power Pitch Deck          

Activity 5– Pitch to the Dragons         
Session Two
»    Surviving The Dragons' Den
»    Dealing with Tough Love – Role of Dragons
»    Lessons Learned  
Activity 6 – Dragon R & Rs and feedback      
                         
»    An Entrepreneurial Grade Business Plan                                
»    What does it look like?
»    Consider 3 areas to enhance your Pitch
»    Marketing Plan
»    Operations Plan
»    Financial Plan
»    The Value of Project Management and Business Analysis in making your plans realistic
»    Position yourselves to integrate into project and portfolio lifecycles within organisations.
»    Know Timelines and Costs
»    "REFINE IT" and  "JUSTIFY IT"      
      Strengthening your position
Activity 7 - Enhance your Pitch Deck                                      
Activity 8 - Pitch to the Dragons and award best Pitch           
End Sessions    
Nominal Days :  
This is a 2 day course
Bonus Material :
Hardcopy Participant workbooks - full slides and activities
Networking opportunities and strategy sharing
Guidance and mentoring from our experienced facilitators, war stories and pitfall avoidance
Registration and exploration of Idea Spies hubspot
Lunch, morning and afternoon tea
                                              YOUR FACILITATORS
                                        John Katsiris [ https://www.linkedin.com/in/johnkatsiris/ ]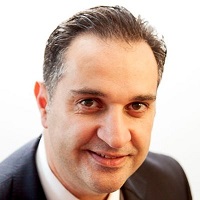 John has worked in the areas of Innovation, Business Analysis and Project and Portfolio Management within Professional Services, Finance, IT, Computer/ Electronics and Manufacturing Industries for over 20 years. John is the owner of a company called MYbrainwave, helping people make their ideas real by combining skills in Innovation, Business Analysis and Project Management.

In 2008 John joined the PM-Partners group as a Management Consultant helping to grow the business, and specifically guide the company and clients to leverage best practices. Prior to this, John was developing and guiding New Business Ideas, Project Management and Operations for the PKBA Group.

As a trusted advisor, John has passionately assisted organisations to focus on increasing their maturity through capability development and delivering to strategic objectives. He is a seasoned executive, public speaker, management consultant, trainer and coach. 

John was the founder, Past Chairman, President and Chief Innovator for the International Institute of Business Analysis (IIBA®) Australia and has served 5 years as a Director for the Project Management Institute's Sydney Australia division committed to Communications and Certification. He is proud of his contribution to the not for profit sector.

John kick-started Education Services for EQuest Consulting, leading delivery and growth of the division. Much of John's early career was spent with IBM in Manufacturing & New Product Development and then as part of the Asia Pacific Head Quarters leadership team guiding the Asia Pacific region. John has successfully negotiated key strategic projects for IBM and driven Business Transformation and Innovation initiatives. 

On a balanced note, John is a husband and father of two boys, is a 4th DAN Black Belt Taekwondo Master, has flown solo in a fixed winged aircraft, has represented his state in inline hockey and presents at domestic and international conferences.
                             Phillip Latka [ https://www.linkedin.com/in/phil-latka-pmp-cbap-30b781/ ]
Phillip is an energetic leader who excels in defining and delivering complex business and technology programs and portfolios; and Managing the Change involved with these solutions. Phillip has over 25 years of proving Global Business solutions into start-ups and established companies such as NewsCorp, Novartis, en world Japan, The Australian Taxation Office, The Commonwealth Bank of Australia, Coca Cola, Hewlett-Packard, Avon, British Telecom, The Central Bank of Sudan and UNICEF. His multinational accomplishments reflect a unique blend of technical vision, practical business acumen and expertise in applying structured methodologies. 

Phillip has led teams specifying, developing and delivering complex business application and infrastructure developments into the Banking, Financial Services, Pharmaceutical, Telecommunications, Health Care and Manufacturing sectors. 

Phillip teaches structured Methodologies for the Project Management Institute (PMI); is one of the first Certified Business Analysis Professionals (CBAP) in Australia; and has served on the Board of Directors of the International Institute of Business Analysis - Australia (IIBA).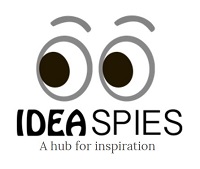 Check out the Idea Spies public website for inspiring ideas before you attend the Master Class, see what great ideas are out there.  The Idea Spies Platform can be white labelled to help you capture ideas
in your organisation to make them real !
Vision: A global network of Idea Spies who make a positive contribution to the world by sharing inspiring and clever ideas they see.
Mission: A simple and easy way for people to see and share inspiring and clever ideas 
Purpose: To encourage innovation by celebrating the many inspiring ideas around us.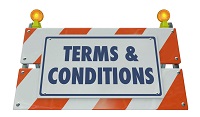 https://www.mybrainwave.com.au/terms-and-conditions
Have questions about INNOV8ME™ Innovation Management and Strategy Master Class - G'day USA?
Contact MYbrainwave
When & Where

Kirtley Technology Corporation Training Center
8328 Lemont Road
Darien, IL 60561


Thursday, 24 August 2017 at 9:00 am

-

Friday, 25 August 2017 at 5:00 pm (Central Daylight Time)
Add to my calendar
Organiser
Have you ever had a brainwave? A great idea that never became reality.
MYbrainwave is about YOUR brainwave. " We help people make Ideas Real".

MYbrainwave is a professional services company specialising in Innovation Management, and bringing together Business Analysis, Project and Portfolio Management disciplines to provide Capability Development, Advisory and Delivery support services to individuals and small, medium and large organisations.
We help tap into innovation within YOU or your ORGANISATION.
MYbrainwave Pty Ltd
Sydney, Australia
E hello@MYbrainwave.com.au
T +61 2 800 74 350
M +61 409193042
Chicago, USA
E gdayUSA@MYbrainwave.com.au
T +1 630 395 7911
M +1 630 915 0276

Twitter: @mybrainwave
SERVICE SUMMARY:
What we are : INNOVATION MANAGEMENT CONSULTANCY
What we do: CAPABILITY- ADVISORY - DELIVERY
Build CAPABILITY through Training, Coaching and Independent Assessments
Provide ADVISORY Services on Innovation from idea generation through to finished product or service.
DELIVER projects to realise benefits from new ideas.
How we help:
We help you take an Idea, Refine it, Justify it, Get support for it, Prove it, Sustain it, Commercialise it (or delivery it's intended benefits or goals).
To do this successfully you may need to
Build some skills and knowledge

Get some helpful guidance along the way

Have an experienced person or team do some of the Innovation, Project management and Business Analysis heavy lifting until you can do it yourself.