Come and join our FREE smartphone and tablet filmmaking class as part of the Inner West Fest Gulgadya in Leichardt this May 15th and 22nd.
About this event
Open to all school age budding filmmakers, both primary and hgh school, the experts from SF3 - Australia's premiere International smartphone film festival - will teach you how to make a Hollywood style film using just your phone or tablet and your imagination. Whether you want to be the next Spielberg or Campion, or you want to make videos that go viral, come and learn all you need to make this happen.
The class will be held over the two Saturdays of the fest: Saturdays 15th & 22nd may from 1-4pm at the Actors Centre Australia in the Italian Forum, Leichardt. The class will culminate with a screening of the films we shoot in the workshop, in the world-class ACA theatre, in an exciting showcase for your family, friends and festival-goers.
Don't miss the opportunity to learn from the team at SF3, who have been at the forefront of the smartphone filmmaking revolution since their inception 7 years ago. This class will be full of fun and hands on learning so that you can go away and utilise these technologies to make incredible content that really stands out from the crowd.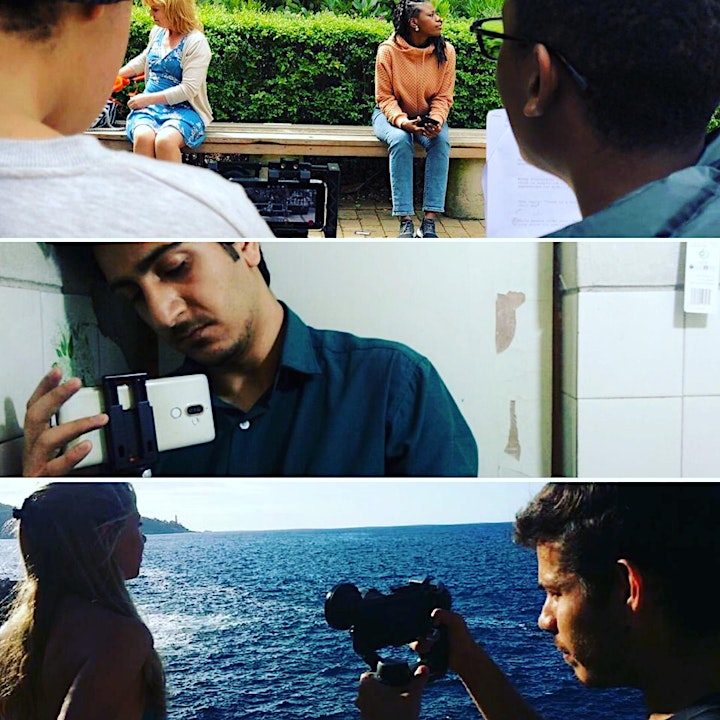 Organiser of Inner West Fest - Gulgadya & SF3 Smartphone Filmmaking Workshop
Since its creation by dynamic duo Angela Blake and Ali Crew (below right), filmmakers of all ages, from all over Australia – and every corner of the world – have taken to this hugely accessible and creative festival…whose main rule is that all movies must be shot entirely on a mobile phone or tablet!
Entries are now open across all the festival's categories:
* the SF3 Gala Awards - short films up to 20 mins in length;
* SF3 Kids and SF3 Teens - short films made by filmmakers 16 years and younger
* SF3 Feature Film Award - feature films 40 mins and longer;
* SF360 – Virtual Reality (VR) and 3D/360 degree films up to 20 mins in length;
* SF3 Mini: 'RISE' – shorts with a maximum three minute time limit