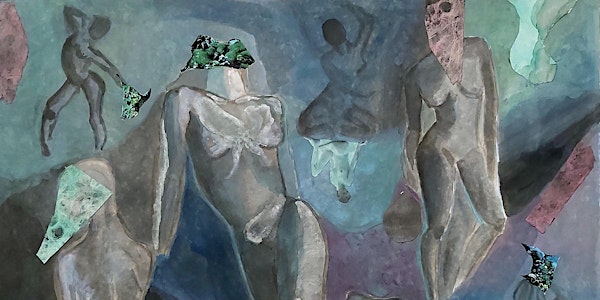 'Inner Child Fantasies' An exhibition by Tamara Pavlovic 2020 W.O.P Winner
Event Information
Location
Blackstone Gallery Newcastle
470 Hunter Street
Newcastle, NSW 2300
Australia
SYDNEY ARTIST TAMARA PAVLOVIC WINNER OF BLUE WORKS ON PAPER PRIZE 2020 IS SET TO LAUNCH HER NEW SOLO EXHIBITION AT BLACKSTONE
About this event
After awarded the Works on Paper prize in 2020, from Blackstone Gallery, Newcastle, by Judges Lucas Grogan, Sally Bourke and Kim Blunt, Sydney based artist Tamara Pavlovic is coming this February 5th to Newcastle with a series of new figurative contemporary works. This solo exhibition 'Inner child fantasies' displays the mixed media works depicting often the solitary female protagonist. In these intimate portraits, figures are often moody and placed in dreamlike spaces. After spending months in isolation last year due to Covid, Tamara became obsessed about female psyche. This inner child world that Pavlovic creates, is something between fantasy and reality.
Pavlovic is a multidisciplinary artist with an art practice across painting, photography and video performance although concentrating predominately on working with mixed media on paper since last year. Pavlovic's interest lays in female identity and the body and they have been the starting point of her works. The themes of belonging and memories is an ongoing project in Tamara's practice.
Originally from Belgrade, Serbia, Tamara has graduated with Master of Art at UNSW Art & Design, Sydney in 2019 and has been participating in exhibitions and art awards across the country. This is her first solo exhibition in Newcastle and Blackstone gallery.
Date and time
Location
Blackstone Gallery Newcastle
470 Hunter Street
Newcastle, NSW 2300
Australia