Location
Grafton Regional Gallery
158 Fitzroy Street
Grafton, NSW 2460
Australia
Join us for the grand opening of INLAND SEE at Grafton Regional Gallery.
About this event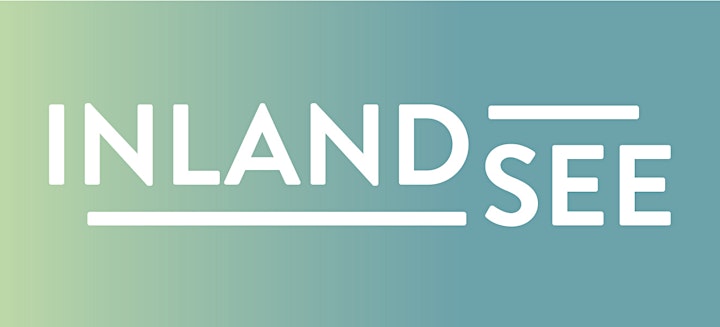 Join us for a glorious afternoon at Grafton Regional Gallery, and celebrate the opening INLAND SEE.
InlandSee is an innovative approach to programming for Grafton Regional Gallery and the region.
This project is a survey exhibition presenting a cross section of contemporary art from diverse artistic voices in New South Wales.
You can't be what you can't see is true for emerging regional artists who rely on stories, examples, and images to inform their potential. Grafton Regional Gallery has invited artists working in all mediums with diverse experiences, varied cultural and linguistic backgrounds and across different regions in New South Wales to take part in this significant project. Installed across the entire gallery InlandSee showcases artwork that inspires, challenges, and captivates.
ARTISTS
Eddie Abd
Jenine Boeree & Nicole Monks
Zoe Brand
Vicky Browne
Casey Chen
Dale Collier
Carolyn Craig
Rosie Deacon
Kalanjay Dhir
Penny Evans with Bill Brownhill
Dennis Golding
Blake Lawrence
Michael Lindeman
Thea Anamara Perkins
Leen Rieth
Nick Santoro
Jo Shand
Andy Snelgar
Ben Tankard
Shireen Taweel
Luke Thurgate
Shan Turner-Carroll,
Zoe Wong
Justine Youssef
Within the sphere of contemporary art, Grafton Regional Gallery's 'InlandSee' project stands in graceful defiance of invisibility. It presents a unique space for twenty-six selected artists to present a survey of their practice. It strives to offer opportunities and to encourage new relationships. By bringing together artists from diverse cultural backgrounds and identities drawn from NSW regional areas and cities, it simultaneously breaks down the barriers of geographical and social distance. In selecting an expansive range of artists and art works – together with hosting residencies for six visiting artists – the show strives to deliver visibility to a multitude of contemporary ideas.
You can be what you can see.
THE ESSENTIALS
Date | Saturday 9th July 2022
Time | 3pm to 5pm
Venue | Grafton Regional Gallery
An all ages, all inclusive, all community, free afternoon!
Featuring 26 artists from diverse cultural backgrounds and identities drawn from NSW regional areas and cities.
Pay Bar & grazing platters available with thanks to Rubony's Café
Entertainment & ambient vibes by Astromaude
Inland Seekers kids' interactive making space created in collaboration with Bundjalung, Gumbayngirr and Yaegl Nations.
Tickets are free, however booking is essential for a COVID Safe Event.
Use the above REGISTER button to secure your ticket today!
The Gallery would love to encourage you to make a dinner reservation with Rubony's for a meal and beverage after the official opening!
Bookings can be make via 0488 076 728 or rubonys.gallerycafe@gmail.com