Enjoy an evening getting creative, enjoy a glass of red or 2 with some nibbles while vibing to chilled beats.
About this event
Welcome to the Ink Art Winter Workshop! An evening to come together with like minded individuals to let go of your week and just immerse yourself into the creative flow.
Located at Beach Street Studio (a lovely heritage building that was once the Grange Library) the perfect cosy setting to enjoy a glass of red enjoy some nibbles and learning to tap into your natural creative talents using Ink.
Working with Ink is a beautiful medium, it allows you to trust your own creative process, there are no rules, and while there are some basic key elements to note, its all about allowing yourself to let go in embrace the flow.
The evening you will be provided with
- easy steps of how to navigate and work with ink
- variety of alcohol ink colours
-A3/ A4 yupo paper
- isopropyl
- gloves
- wine
- water
- assortment of nibbles (there are vegan options available)
- really really good music
At the end of the evening you will have the opportunity to have completed 3 of your very own Ink Art abstract masterpieces to take home that will leave you feeling like the next Van Gough.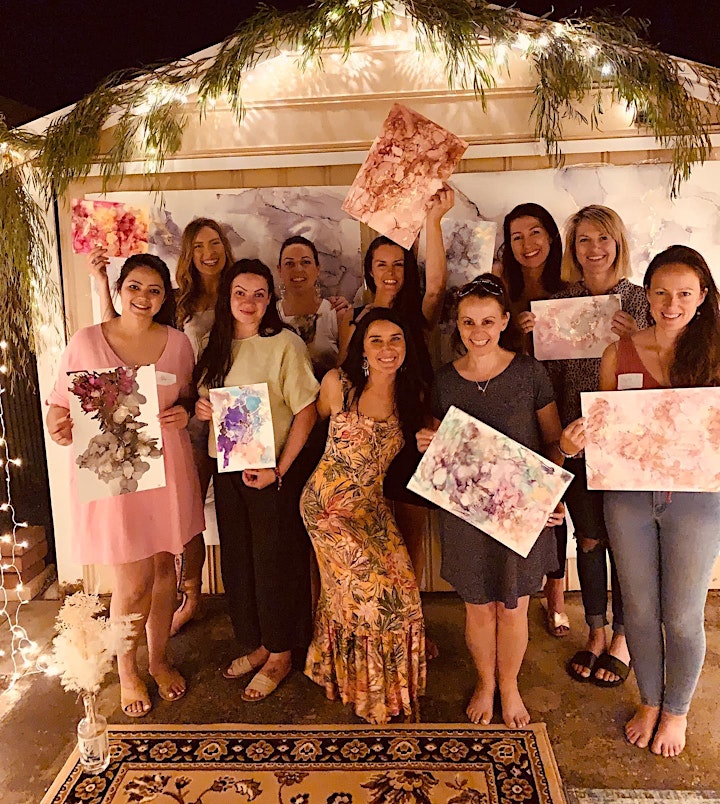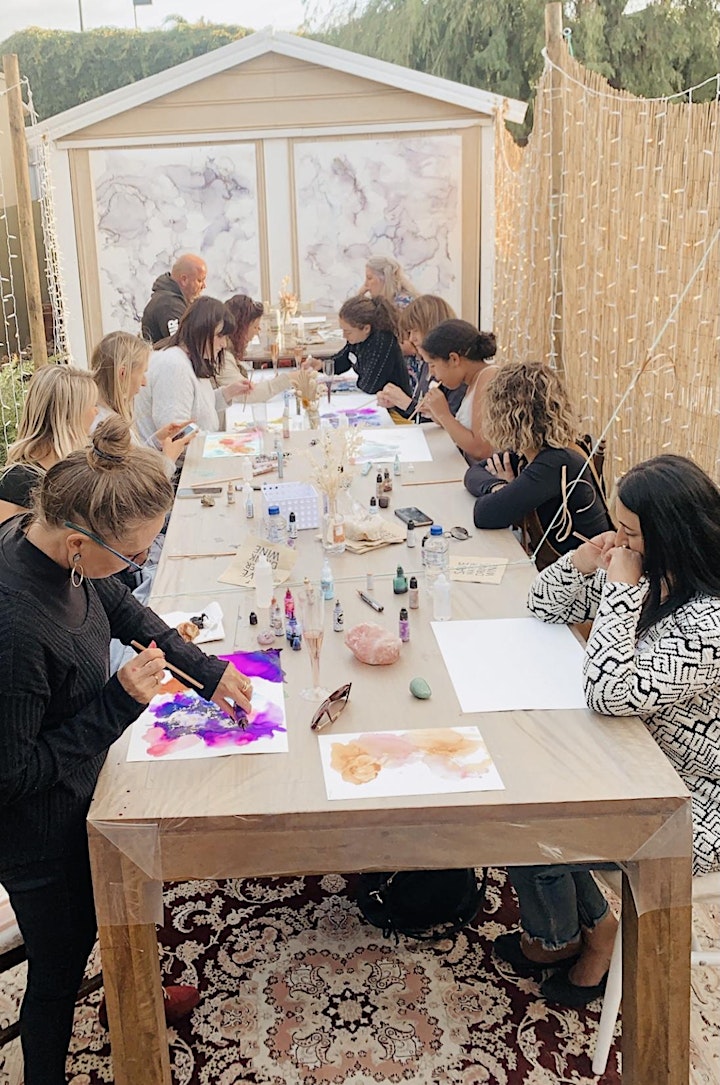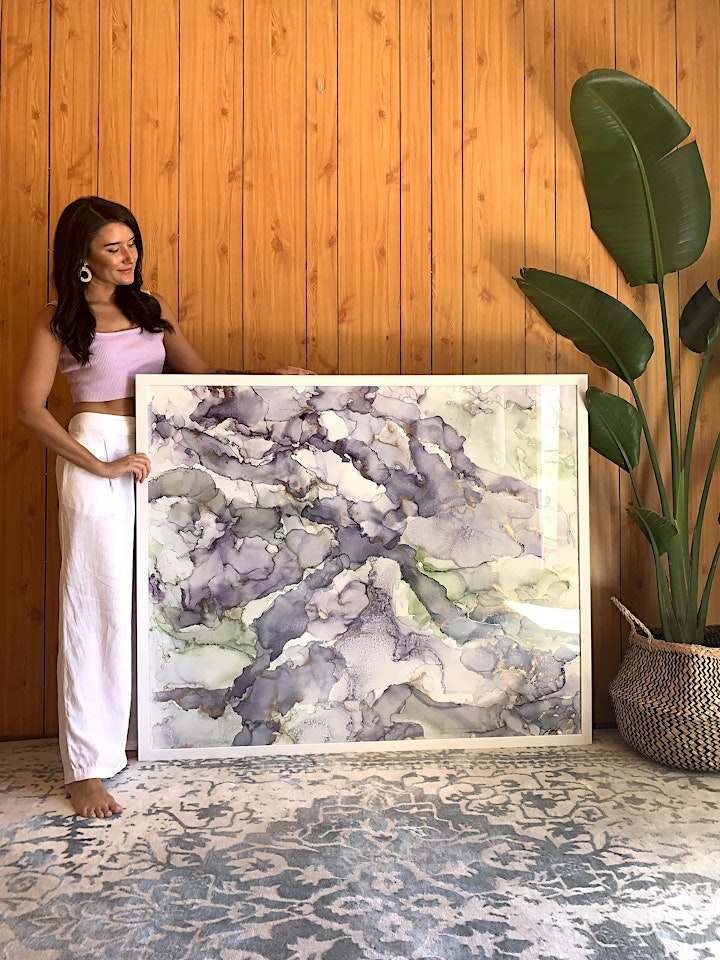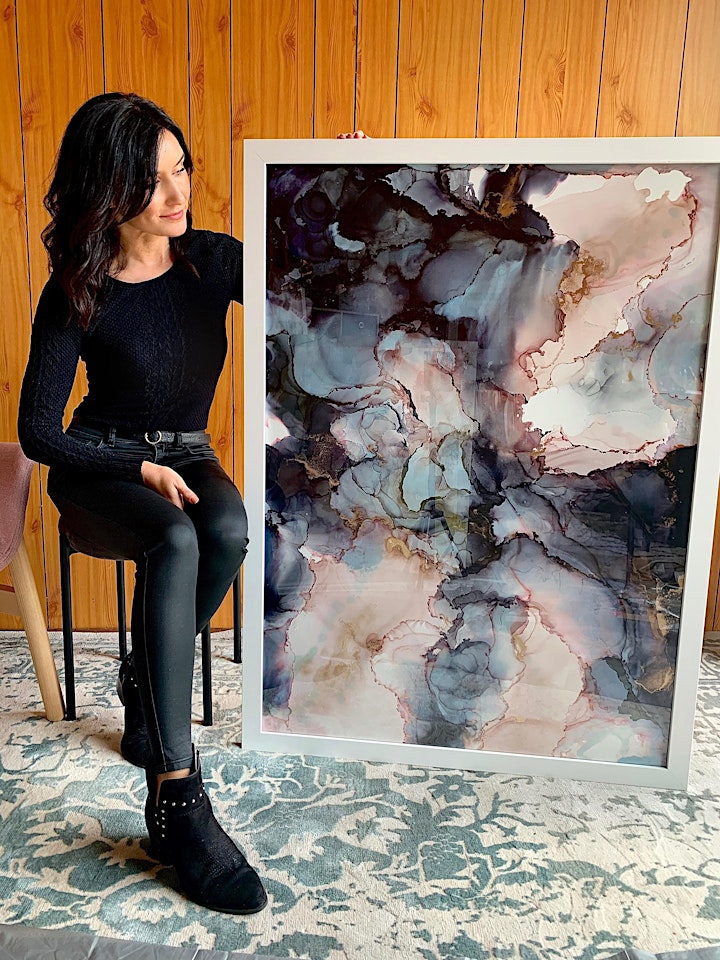 Lauren is also a reiki healer/ master and has been working with alcohol ink as a way to express energy through colour. This was a way to create pieces through seeing the energies during client sessions and replicating them by using ink.
She works on scales from A3 to larger 120cm x 90cm creating various commission pieces for people to connect with in their home, workspace and given as gifts. Her intention is to inspire others to tap into their own unique creative flow. Sometimes when words can't express what we are trying to convey, we can lose ourselves in the world of art.
For other workshops, 1:1 session visit
www.laurenhutcheson.com.au
Instagram- @laurenhutcheson_innsaeihealing
Organiser of Ink Art Winter Workshop
"AT ALL LEVELS OF PRACTICE REIKI HEALS THE PRACTITIONER AS WELL AS THE RECIPIENT"
I have always been a sensitive soul.
For most of my life I had experienced anxiety that consumed me on almost a daily basis. I always knew I was happy at the soul level, but felt like I was never truly at my true potential. Deep down I knew I had a purpose that was to help others dissolve their own limitations and help guide them to their own journey for personal growth.
It wasn't until I had my first Reiki session that it unlocked the very magic that was lying dormant in me. Up until then, I had no idea how I was meant to fit into society, of if I was even going too….
FOR THE FIRST TIME EVER, MY ANXIETY SUBSIDED AND LIFE CHANGED IN THE MOST INCREDIBLE WAY.
I could finally be a peace to really begin to live from my place of passion to heal and help others. This has been the stepping stone for growth, in spiritualiy and self development. A journey that has led to learning hypnotherapy & NLP, (later in the year master practitioner) adding aspects of each to create mentoring sessions for each individual, aligning mind and energy connection so each person can navigate through the ebs and flows of life with having a strong sense of self awareness and connection within.
Whilst helping others connect to their purpose, this has also enabled me to unlock my creative flow, art has been and incredible way keep discovering new ways of expression and finding those answers within. I truly belive when we are aligned with out creative space we can open ourselves to expansion in our life in all areas.
For all services jump onto www.laurenhutcheson.com.au
1:1 Reiki Healing session
1:1 Reiki Healing/ Intuitive Painting
1:1 Mentoring to ensure you are in alignment with body and mind
Reiki Workshops - Level 1/ Level 2