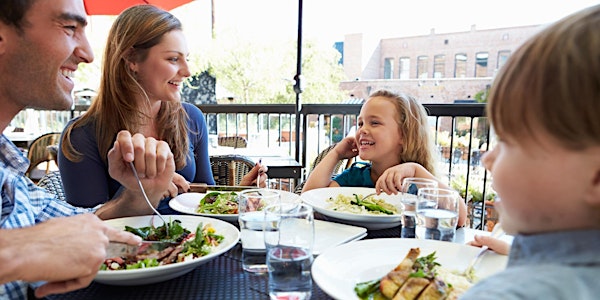 INFORMATION SESSION - D3 Challenge #6 - Healthy Kids Menu
Location
Ground Floor - Forum
28 Leigh St
Adelaide, SA 5000
Australia
Description
Come along and learn about the D3 Challenge initiative and the problem we would like you to help us solve!
SA Health are excited to lead D3 Challenge #6, exploring new ways to improve healthy food options for kids, using the ICT & Digital Government D3 Digital Challenge approach.
The D3 Digital Challenge initiative offers a new way of working to achieve better outcomes for South Australians. Each challenge brings aspiring entrepreneurs and the start-up sector together with government, academia, industry, the non-profit sector and the community to Discuss, Design and Deliver (D3) innovative customer led digital solutions to social problems.
Participants will demonstrate the potential to grow a business that focuses on finding ways to increase access to healthy menu options for children when dining out. In addressing this challenge, innovators will encourage an environment where the community and industry take active roles to promote the existing healthy kids menu criteria www.healthykidsmenu.com.au and offer a compelling case for venues to get on board.
The information session will provide more background information on the Healthy Kids Menu initiative and the venues that have been involved so far. A full challenge brief and information on the expectations of the challenge and how you can get involved, will also be provided.
Light refreshments will be provided as part of a networking session, to conclude the evening.
Please arrive at 4.45pm for a 5.00pm start.
For more information about the D3 Digital Challenges initiative visit https://digital.sa.gov.au/d3/current-d3-challenge
For more information about this challenge please contact HealthHiap@sa.gov.au