Location
CoWork 454 Scarborough Beach Rd
454 Scarborough Beach Road
#10
Osborne Park, WA 6017
Australia
No experience is required! Limited places are available.
About this event
Information session on joining the 2022 Codemaster Institute Web Developer Bootcamp
Some of the coolest and rewarding careers out there are in web development . Come and join us for an Information session and learn how the bootcamp can be a life changing experience for you.
Small groups - please book your seat!
Location: Cowork454 @ 454 Scarborough Beach Road
Level: No coding experience required
Topics include:-What is Web Development - Career Tips- Funding the Course - Career Prospects
https://codemasterinstitute.com/fullstack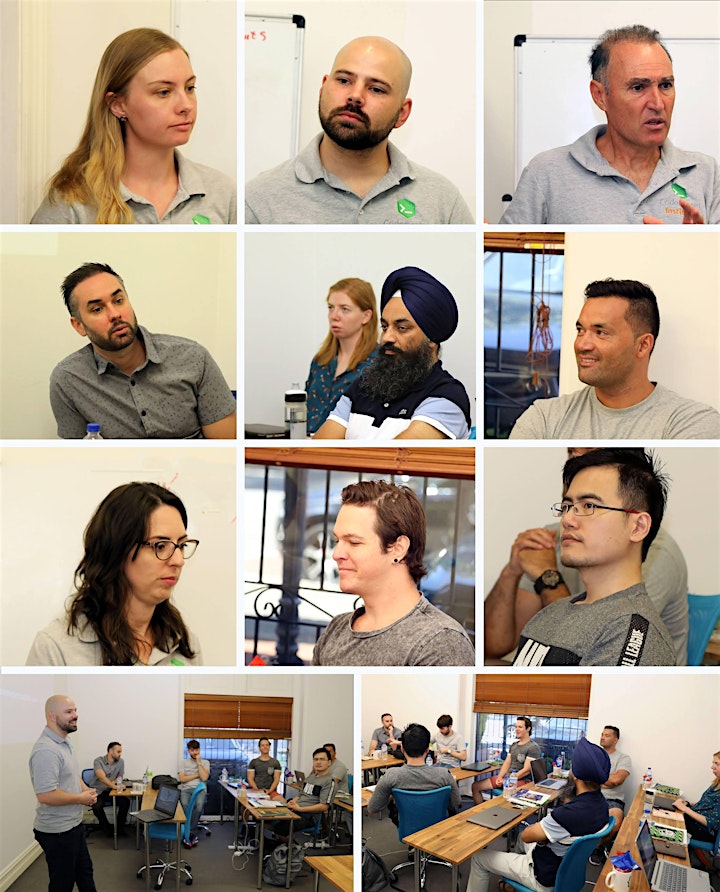 Testimonials from all our Full Stack Web Developer cohort.
Highlights for me so far would be making the right decision to risk leaving my job and pursing this new career path by joining Codemaster. The growth I've already noticed within myself having to adapt to this fast pace learning environment, and working on functional projects whilst making new friends within the Codemaster cohort
I have really enjoyed C# .NET - I've loved figuring out how it all fits together. It's a nice environment to learn in with lots of hands on work, which I love
I find it fascinating to learn about all the different areas such as Web Dev, Machine learning and AI and how things are working behind the scenes. It's a rewarding feeling to be able to create a fully functional API or website from scratch. The Codemaster crew has been awesome.
An exceptional learning environment. Staff and all fellow colleagues are very helpful. Another highlight has been working on our group project.
Meeting great like minded, interesting individuals and being able to work on individual project ideas and bringing them to life with the skills I have learnt. It is overwhelmingly satisfying.