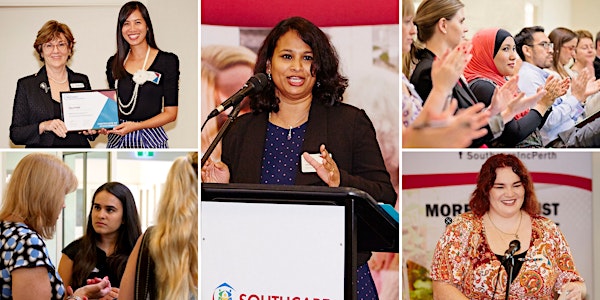 Info Session - Women only ELGP Aug - Nov 2021
Event Information
Location
Southcare Central Hall
19 Pether Road
Manning, WA 6152
Australia
ELGP is inviting applications from young Aboriginal women (40 years & under) & women from CaLD backgrounds keen to serve on NFP boards
About this event
We are big believers of diversity on Not-For-Profit boards and committees.
We have received funding from the Federal Government, Women's Leadership and Development Program Project Grants to host a second ELGP program in 2021, specifically for young Aboriginal and Torres Strait Islander women (40 years and under) and young women from Culturally and Linguistically Diverse backgrounds. Young Aboriginal and CaLD women with disabilities are strongly encouraged to apply too.
Would you like to apply for the 2021 Emerging Leaders in Governance program?
Great! Come along to our information night. We are looking for 20 participants (young women from CaLD backgrounds or Aboriginal and Torres Strait Islander young women) who are keen to serve on Not-For-Profit boards.
About the Program
The Emerging Leaders in Governance Program (ELGP) is one of three components of the Engaging Young Leaders on Aged Care and Community Boards initiative. The ELGP is an innovative 4-month program (running from August - November 2021) that pioneers the engagement of young leaders on the Boards and Committees in the Not-For-Profit sector.
Applicants must be able to attend ALL workshop session plus complete four program challenges (attend a board meeting and mentoring session, complete leadership development activities, create a board resume and complete a group project).
Program dates include:
11 August - 7 - 8.30am Program Launch
18 August - 24 Nov Wednesday night workshops - 6 - 8.30pm
10 - 12 September - Weekend retreat - 6pm Friday night to 1pm Sunday
9 Oct and 6 Nov - Saturday sessions - 10 - 3.30pm
A full program prospectus would be available soon.
About the Information Session
On the night, we will explore the program structure, the expectations of participants, and run through the application process.  It is a great opportunity to hear more about the program and ask any questions of the facilitator.
More information about the program can be found at http://youngleadersonboards.com.au/
Venue: the venue is the Southcare Central Hall on the corner of Bickley Cres and Pether Rd, Manning.

Date and time
Location
Southcare Central Hall
19 Pether Road
Manning, WA 6152
Australia