Location
Punthill Williamstown
4 Ferguson Street
Williamstown, VIC 3016
Australia
Sales Have Ended
Ticket sales have ended
Thank you for registering for this event. Further details, including the venue location, will be sent to you prior to the seminar. Your ticket is non-refundable however it is transferable to another person or to a future event if you are unable to this seminar (please phone 03 9397 4697 to arrange). We offer a 100% money back guarantee if you do not like the seminar for any reason at all.
Description
A 2 Day Live Training Program
A New Approach to Leadership & Business
This Seminar is Designed for:
Business Leaders & Business Owners looking for a fresh approach
Managers & Executives looking to upgrade or refresh
Entrepreneurs & Small Business Owners looking to gain new skills
You Will Walk Out of the Seminar With:
Day 1 (8:45 am to 5:00 pm) – Set Up + Strategy;
A crystal clear vision for yourself and your team to move ahead with

Clarity on how to get to your vision

Clarity on how to get more from your people every single day

A deeper understanding of anything that's been limiting you and your team and what to do about it
Day 2 (9:00 am to 5:00 pm) – Tools + Tactics;
Get and keep your team on track to your vision

Smart ways to activate and call forth the A-game in your people

How to better read the play in meetings, conversations and negotiations

Ways to ensure your people get it, get you and get it done

Exposure to the very powerful 5-S.T.A.R. Leadership + Team Success Model
…. and much, much more.
This Seminar is for YOU if:
You

own a business or run a business unit or you're aspiring to

You're looking for real world answers that work NOW

You're someone who likes to learn and apply the new content straight away

You're a leader who includes your people and is committed to see them develop
Our Promise:
We have a direct and open approach

We will fit in as much learning as possible

We will do our best to deliver to everyone's learning style

We involve everyone at the level they are prepared to contribute

We will set a context of confidentiality in the room
Problems We Help You Overcome:
Poor Communication

Bad Team Morale

Ineffective Meetings

Unmotivated Team Members

Weak Leadership Styles

Over Dominant Leadership Styles

Passive Agressive Communication

Never Having Enough Time

Bad Vibes During Meetings

Lack of Clarity and Direction

Lack of Confidence
This Program Will Give You:
Improved Self Awareness

Increased Compassion

Reduced Judgement

Ways to Better Activate Team Members

Ways to Strenghten Your Leadership Style

Ways to Avoid Having Boundaries Crossed

Powerful and Positive Communication

Better Ways to Use Your Time

Ways to Create Good Vibes During Meetings

Ways to Create a Positive Culture
Event Website: www.influentialleadership.training
About the Program Designer: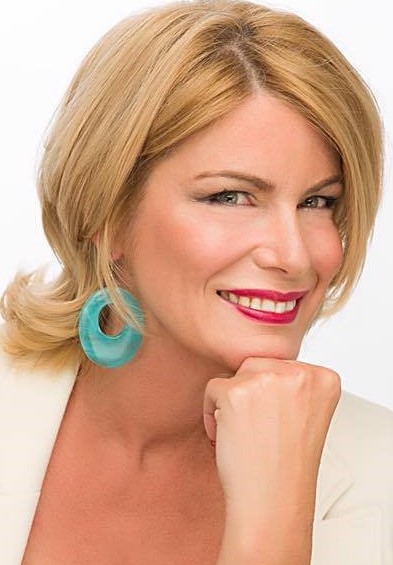 Tanya Lacy is a Business Leadership & Team Alignment Specialist. She founded her first Personal & Professional Development Business Consultancy in 1996.
Today, Tanya is an international speaker, business writer and trainer and she leads a team of dedicated Intercept Facilitators. Her team often co-lead this event with her support and guidance.
For the past 24 years Tanya has played confidant to CEO's, executives, managing directors, entrepreneurs and business owners.
She's personally worked with executives in brands such as BIC Graphic, Corporate Express (now Winc), Mercedes-Benz, New Balance, Deutsche Bank, Harvey Norman, Kobelco, MTU Detroit Diesel (now Penske), Riviera, Cummins, Bank of Valletta and Zilzie Wines, to name a few.
Client Feedback:
"Thank you for your coaching, teachings and kindness. I know this journey is the right step for me and my role right now!"
Natasha Sage - Mercedes-Benz Vans
"This is not a course! This is a gift! I have a strategy, I have a plan and the wisdom to ensure I achieve my goals! Thank you so much! Awesome!"
Adam Houlahan - Riviera Australia
"A great couple of days learning strategies and models to improve my leadership as well as growing as a person.
I feel like I now have some practical tools to take back control of my immediate environment and become far more effective at work and in life in general"
Alf Couceiro - Navacue (now Modoras)
"Great fun! I really enjoyed the role playing workshop. The course layout was very well focussed on tools to use in the workplace. The instructors were fantastic!!"
Jason Borazio - Daimler Trucks
"A great two day course that heightened my awareness of areas that I can improve in my behaviour and communication for little effort and great reward!"
"Team Intercept created a very comfortable and safe environment to work and learn. Their experience and knowledge in their areas of expertise is priceless and explained in an easy to understand manner suitable for anyone who wishes to improve their leadership skills"
Brian Anderson - Diadem