Journey through the lush backyard making your way through the little wonderland, hula hooping, lemonade and tunes on the lawn.
About this Event



Harley H Hefford has been painting a lot over in the Templestowe Mansion and decided to follow the impulse to host an exhibition. His first in ten years!
Paintings on found bits of wood, a painting on a found TV, paintings on car doors, paintings on everything!! He's even offering art supplies for you to play with.
A magical evening of music amongst the lush greenery. Come and enjoy this otherworldly audio-performance journey - v cool line-up.
Bring a plate if you feel.
Opening Night Fri 16th // from 6pm

Then Sat 17th and Sun 18th // 11-7pm 


One work gets ceremonially burnt at Sun 18th 6.30pm 


"Would love to see you flow through at some point during this weekend, a good place to bring your friend and walk and talk as you look at all the misc artwork." ~ Harley
// Here's The Line Up :Opening Night //
6pm // Infinity Mirror Art Exhibition
Roam through the backyard trail and see/do all the things painted, created, designed by Harley H Hefford. Surprise act(s) to occur as housemates take to the stage with loopy ideas. Special Guest Artists - Max Stone, Tim Quabba and Little Miss IRL.
8pm-ish // An Go
Our expedition begins with a spirited dream-pop singer direct from Chile, or, more likely, not from this planet at all.
9pm-ish // AZTX
The dreaminess continues, but we venture into deep psychedelic funk-jungle with a formidable four-piece.
10pm-ish // Dane Blacklock & The Preacher's Daughter
Next we sink deep into the shadows to find the holy light, with some Satanic gospel ft. a lively devil-fearing choir.
11pm-ish // Mr Kapow
Finally, we leave this universal realm entirely and embrace the wacky electronica of a trumpeter/beat-maker/person who can speak
12am-ish // Misc...
It feels like there are several possibilities of what might occur here !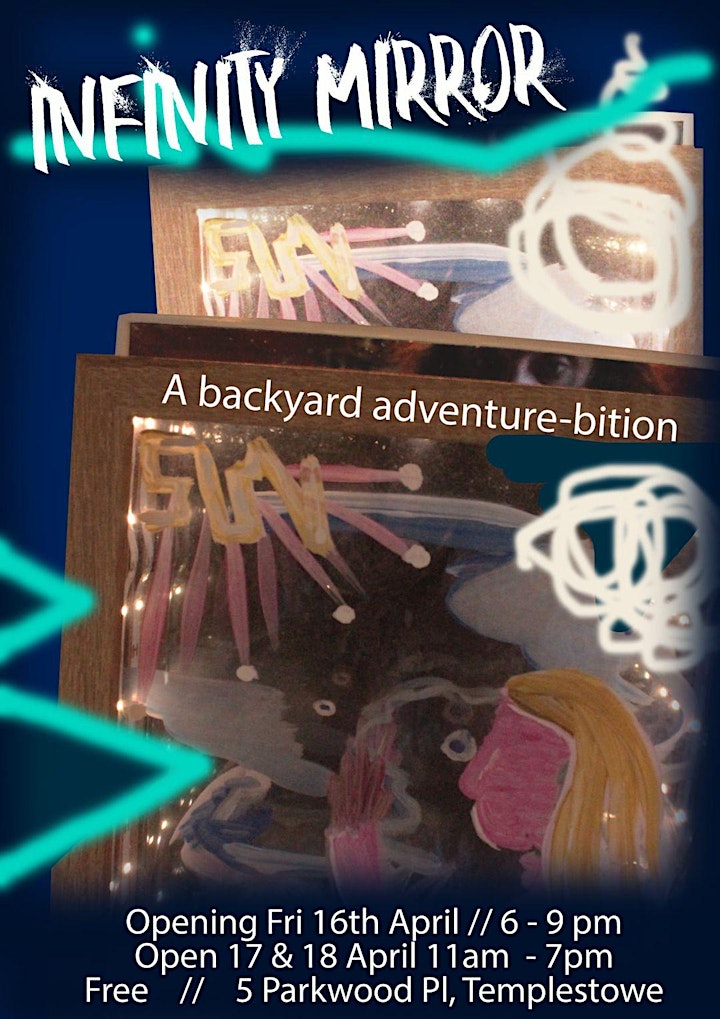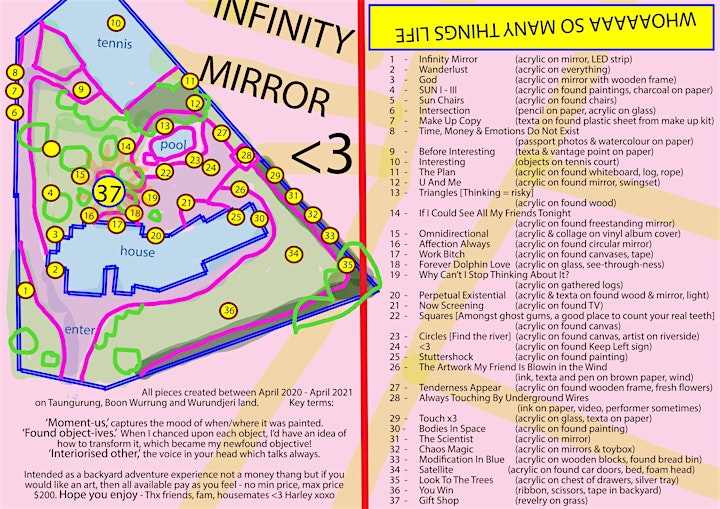 "Fri night is gonna be rad with bands & ppl & tea & things ❤
Most of the paintings and installations are set up, wow, I feel very organised. Got some time to stop and dust them ! In bottom right corner you can see a tiny bit of a CUBBY HOUSE too by the way." ~ Harley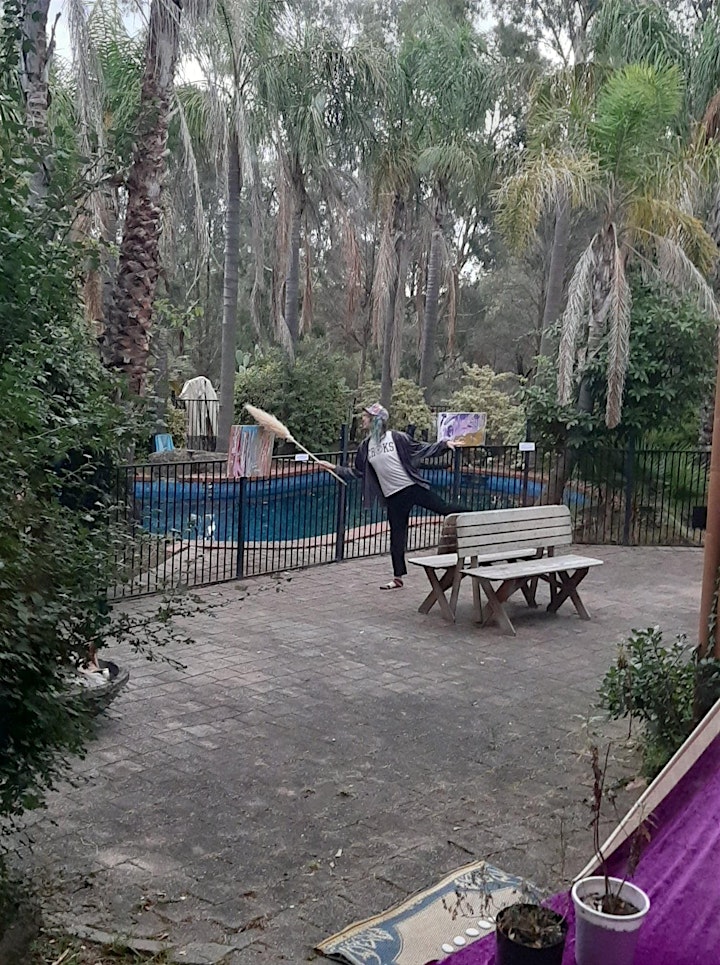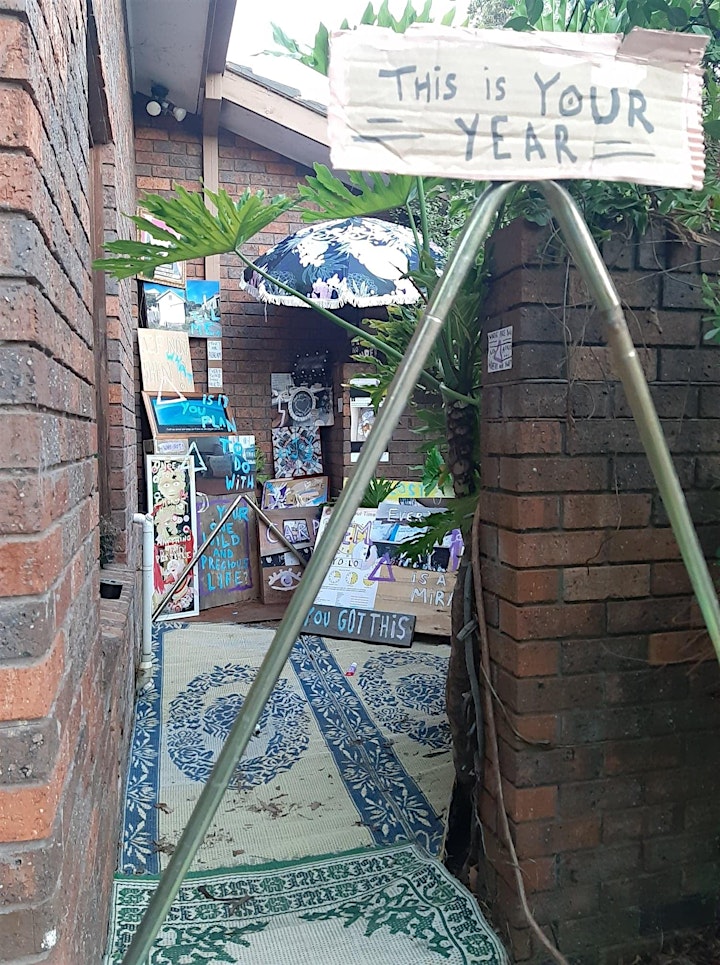 A meaningful/meaningless inspirational quote installation in a NOOK!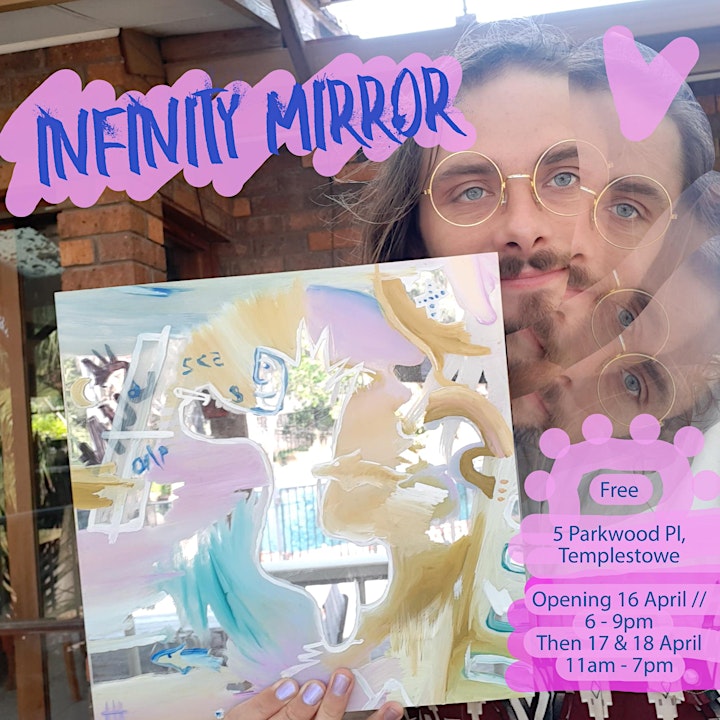 There will be big installations and car doors painted on but also cute lil mirror paintings like this sciencey kinda dude, he'll be out there somewhere in the garden.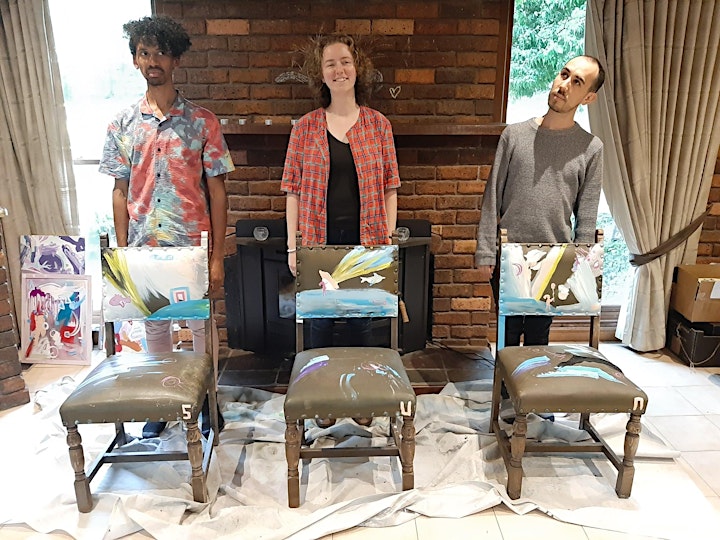 Pictured here are Jalen, Georgia and Tom standing behind the in-progress 'Sun Chairs' painted by Harley.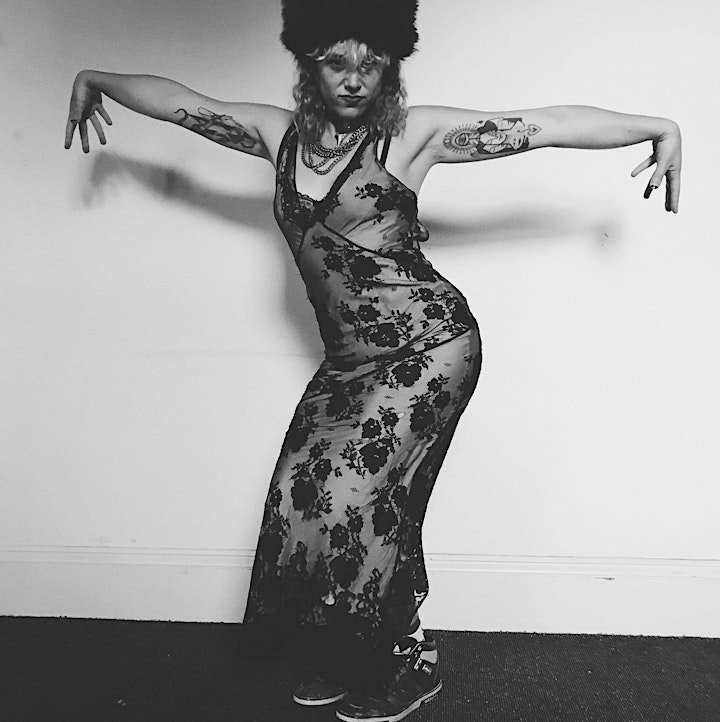 Special Guest Artist // Max Stone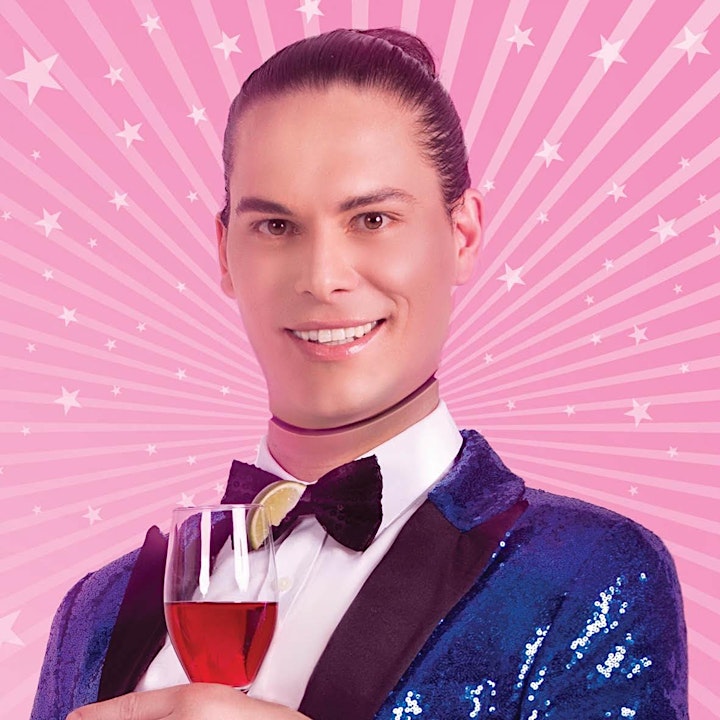 Special Guest Artist // Tim Quabba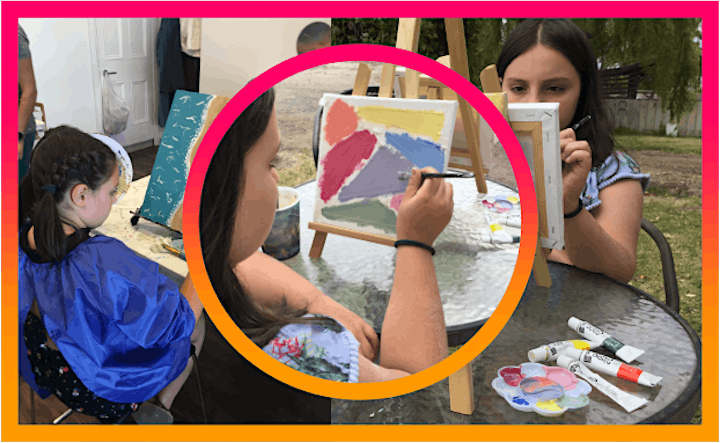 Special Guest Artist // Little Miss IRL
An Go is a future spirit trapped in a fe-male human body. In her trilogy tales starting with 'despacia i: dolor' she unfolds the story of her discovering human nature. Aiming to release from the imposed physical chains, she finds sounding movements that invite you to look deep in your own human journey along her dream pop and art rock fantasies and her extraterrestrial voice.
"This tiny heavy water bag I don't like. I move I sound. Water moon says me: dance."
This movements sound, and together, one after another, become a song.
In these songs her jounrey, in her journey the sounds of the human body.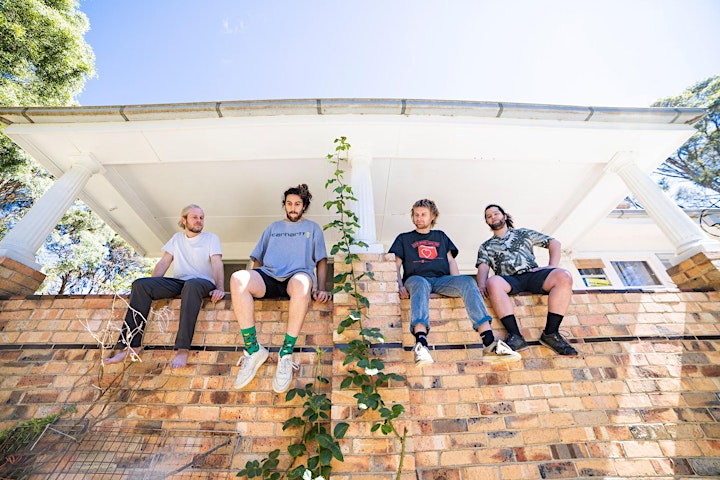 AZTX has been around the traps; their inside out knowledge of what makes music fun has kept them going steady in the local Melbourne music scene for a number of years.
They are rocketing forwards with a sound unheard by many ears: hard hitting drums, precision bass & dreamy, pocketed guitars have become their standard trademark.
With a slew of staggered releases through the first 4 years of playing together & a number line up changes, AZTX has hit the ground running with a sold out launch for their most recent release, 'Sweet'. This single will see the start of many new releases and movements that looks to solidify their place in the heart of the scene.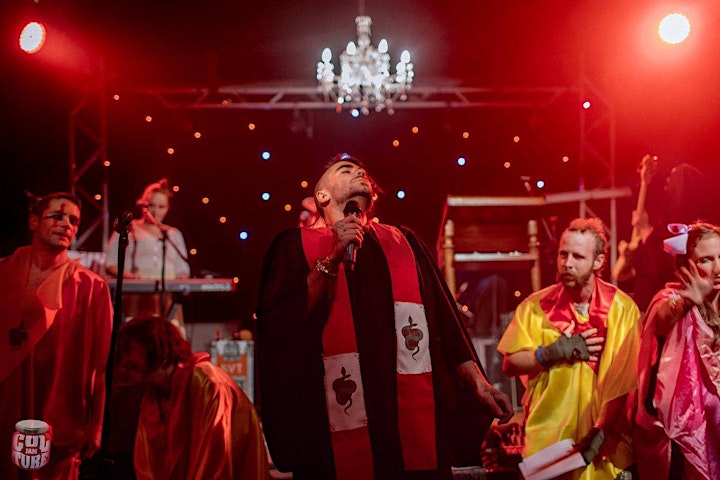 Dane Blacklock and the Preachers Daughter are an abomination, and their mothers are very upset with them. Hewn from the rusty womb of a Melbourne gutter sometime around 2008, they have delighted and disgusted audiences with their depraved skalwaggery ever since.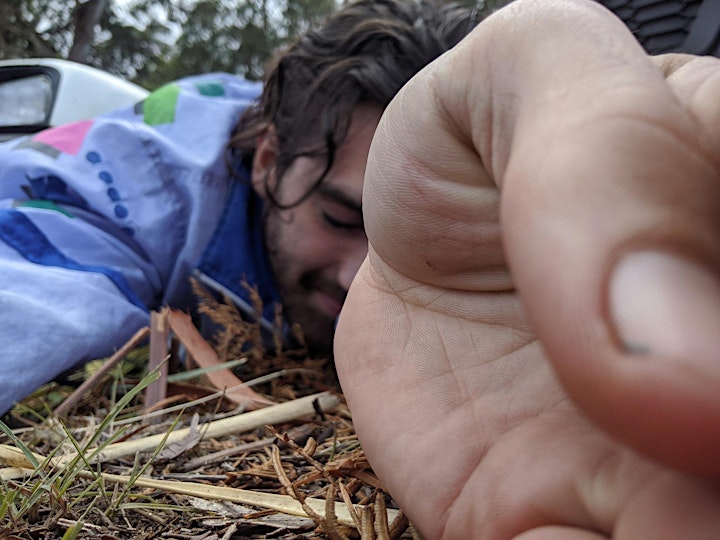 Fabian Acuna "Mr Kapow" professionalises in trumpet and composition. Through experimentation of discovering new ways to convey musical ideas, the progression from live arrangements to arranged produced music became to his fancy... Quite a lot. With an EP released "Kairosis" based on his experimentations and interests in discovering new sounds, Mr Kapow will keep making music that fascinates his iinterest in whacky music.