Location
Ground Floor
58 Rupert St
Collingwood, VIC 3066
Australia
Description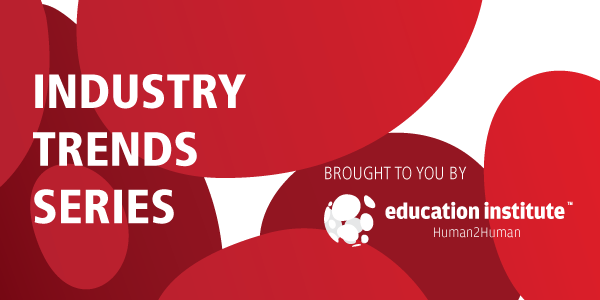 If you work in the Transport and Logistics space, this event is not to be missed!
Join us for this informative session, led by Paul Walsh, General Manager for Training Packages at TLISC.
What We WIll Cover
TLISC Update
This overview of the Transport and Logistics Industry Skills Council (TLISC) will include who we are and what we do. While Training Packages are a key component of TLISC's responsibilities, Industry Intelligence and Workforce Development are also important areas of activity.
Our annual Environmental Scan provides Federal and State Governments and the entire industry with vital information on workforce demographics, trends and skills needs across the Transport & Logistics sectors.
Find out how you can get involved in the E-Scan and help shape training in this sector.
Training Packages
Information will be presented on the Training Packages TLISC has responsibility for, particularly TLI10. The transition process to align our Training Packages to the new Standards will be covered, as well as our current and future projects. Our range of freely available Resources will also be discussed.
Engagement
TLISC focuses on stakeholder engagement to ensure the Training Package components we develop and review meet the needs of industry. We have developed transparent processes for these activities and we provide a range of opportunities for all stakeholders to engage with us.
Information provided will include the Training Package development process and the various stakeholder engagement opportunities.
About Our Guest Speaker

Paul Walsh has worked in the Transport & Logistics Industry for over 30 years, starting out as a driver/dockhand before going into his own business as an owner driver. He then moved into a range of operational, industrial relations, human resources and training management roles.
In early 2012 Paul joined TLISC as the Transport and Logistics Senior Training Package Specialist, responsible for Road Transport, Warehousing, Logistics and Ports. He is now the General Manager – Training Packages and manages the development and review of the Transport & Logistics, Rail, Aviation and Maritime Training Packages and the associated resources.
About TLISC

TLISC is an independent, not-for-profit, stakeholder focused organisation supporting the Transport and Logistics Industry to maintain and grow a highly skilled and productive workforce. By establishing national skills standards and providing strategic workforce development advice.
TLISC is one of eleven Industry Skills Councils funded by the Federal Government through the Department of Industry.
We do this through investing in our people, building and developing long term relationships across all sectors with employers, peak bodies, governments and working in collaboration with the Vocational Education Training sector to achieve quality outcomes.
The Transport and Logistics industry encompasses activities in road transport, warehousing, rail, aviation, maritime, logistics and ports.
Event Details
Arrive anytime from 6pm for registration and refreshments. Our guest speaker will start at 630pm. The event formally concludes no later than 8pm.
There will be ample opportunity to network with other attendees, so bring along your business cards and be ready to mingle and make new connections.
Parking in the area can be tricky, but there are two paid carparks nearby. Their locations are:
Cromwell Street between Langridge St and Victoria Parade
ACE Parking, on Cambridge Street, just off Victoria Parade
Everyone who attends will receive an attendance certificate - great for your portfolio of professional development.
If after registering, you find that you are no longer able to make it, please let us know. Our events often have waiting lists. Letting us know that you can't make it allows us to give your seats to other people who haven't been able to register.
Event Partners
We'd like to thank the following partners who help us bring you these events.


Shine Recruitment - www.shinerecruitment.com.au - (07) 3122 3933
RTO Doctor - www.rtodoctor.com.au - 0408 144 002
MarlinBD - www.marlinbd.com - (03) 9888 4583