Description
DESCRIPTION
QUT Graduate School of Business is running a series of workshops on four critical areas of good strategy- namely governance, communication, project planning and strategic change.
ABOUT THIS SESSION
Common points of failure in strategic change programmes
Strategic change programmes are by their very nature COMPLEX! Across many strategic change programmes some common "points of failure" occur. Understanding why these occur and mitigating the risks associated with these is often at the core of good delivery.We will walk through some common areas where projects "fail".
Building capacity for change.
What gets "stopped" so capacity is created to "start"
Contingency management and dealing with the unexpected.
Aligning IT and Data functions with business functions.
Dealing with regulators and financiers.
Dealing with people and "passive resistors"
During this session attendees will be asked to contribute their own experiences of points of failure and discuss what could have been done differently.
MORE INFORMATION:
ABOUT THE SPEAKER
Guy Hamilton, a regular guest lecturer on our entrepreneurial segments, will share his experience from managing transformation projects in multiple countries during a 35-year career with the global banking giant HSBC.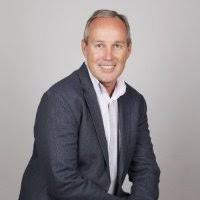 Date and Time
Location
B Block, Level 4
2 George Street
Executive Education Centre, QUT Gardens Points Campus
Brisbane City, QLD 4000
Australia