Description
QUT Graduate School of Business is running a series of workshops on four critical areas of good strategy- namely governance, communication, project planning and strategic change.
ABOUT THIS SESSION
Governance – The heart of a joined-up business
To many "governance" readily translates into "compliance". In fact, businesses with good governance cultures readily outperform those without. Simply good governance is about building the right cultures and values in a business and making sure there are clear mandates, reporting lines, accountabilities and decision making authorities. For complex projects this is the heart of being joined up and getting the job done efficiently and effectively.
In this session, we will walk through some of the key elements of good governance required to support strategy execution:
The role of a Board versus Executive Management

Setting clear mandates and authorities

Setting clear accountabilities and responsibilities

Defining clear metrics against which strategy execution will be measured.

Defining and mitigating key risks

Managing variations, changes and re-scheduling.

Budget approvals and resource allocations.
MORE INFORMATION:
ABOUT THE SPEAKER
Guy Hamilton, a regular guest lecturer on our entrepreneurial segments, will share his experience from managing transformation projects in multiple countries during a 35-year career with the global banking giant HSBC.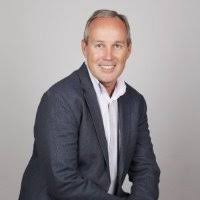 Date and Time
Location
Seminar 2, Level 4
QUT Graduate School of Business, Executive Education Centre
B Block, Gardens Point Campus
QLD 4001
Australia