Individual & Small Group Teaching of Students with Learning Difficulties (3...
Description
Individual & Small Group Teaching of Students with Learning Difficulties
3-DAY COURSE
Date: 29th to 31st August 2017 | Time: 9:30AM - 3:30PM each day
Location: Marriott Hotel, Yarra Suit One, Cnr Exhibition & Lonsdale St, Melbourne VIC 3000
Limited spots available - Early Bird: $750 (ends 8th Aug 5pm or until sold out) General: $820
Workshop Overview
Students with specific learning disorders (including dyslexia) typically struggle to make progress in the regular classroom environment. They require structured, sequential programs with far more opportunity for revision and practise than does the student who has little difficulty acquiring literacy and numeracy. This is best provided in an individual or small group situation.
This course will prove useful for any teacher, psychologist or speech pathologist who works with students with literacy difficulties.
This three-day course will cover:
The causes and defining features of specific learning disorders (dyslexia, dysgraphia and dyscalculia)

Phonological and orthographic processing

Oral language and vocabulary development

Selecting appropriate literacy and numeracy assessment tools

Understanding and using a psychologist's report – a case study

The components of high-quality literacy instruction/intervention, including an overview of a structured, synthetic phonics program

Targeted remediation and accommodation strategies

Assistive technology
A copy of the course overview/ schedules can be viewed here.
Presenter:
Kim Bloor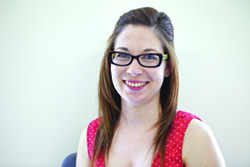 Kim Bloor, BA (Hons), MPsych (Ed. & Dev.), Dip. Ed, (Spec. Ed.). Kim is a Senior Educational and Developmental Psychologist at DSF Literacy and Clinical Services where she assesses children, teenagers, and adults with learning difficulties and disabilities. Kim also consults with school leadership teams on appropriate evidence-based classroom and individual strategies to improve literacy and numeracy, as well as regularly runs professional development workshops on recommended literacy programs, effective literacy and numeracy instruction, and specific learning disorders.