Indigenous STEM engagement: celebrating Australia's First Scientists
In2science brings together leading Indigenous Scientists and Educators to deepen our appreciation of Indigenous Science and Scientists.
About this event
Aboriginal and Torres Strait Islander Peoples are Australia's First Scientists. They have cared for and managed vast and diverse landscapes, flora and fauna for over 60,000 years. Australia's First Scientists have intimate knowledge and understanding of the stars, the climate, the land and the sea, which has enabled them to thrive in, and cultivate, this dynamic environment for millennia.
At this event, In2science will bring together leading Indigenous scientists and educators to explore two themes:
1. How do we engage young First Nations Peoples in STEM?
2. How do we build pride in Australia's First Scientists and Indigenous scientific knowledge?
We are delighted that proud Kamilaroi Man, Deadly Science Founder and CEO, Mr Corey Tutt will be delivering the keynote address.
We are also thrilled to announce the following esteemed panellists for the session:
Ms Rae Johnston (Event Facilitator) - Multi-Award winning STEM journalist and broadcaster, proud Wiradjuri Woman.
A/Prof Misty Jenkins - Laboratory Head, WEHI, proud Gunditjmara Woman
Mr Yemurraki Egan - Maurie Pawsey Scholarship recipient, Engineering student at Swinburne University of Technology, proud Yorta Yorta, Wemba Wemba and Gunditjmara man.
Ms Mibu Fischer - Early career marine ethnoecologist, CSIRO, proud Noonuccal, Ngugi and Gorenpul woman.
Details about how to join this free online event will be sent to you after registration.

This event is proudly sponsored by GHD. Read more about their Reconciliation Action Plan.
About the Artwork
Indigenous artist and RMIT University student, Lou Bloomer, designed this beautiful artwork, Mum's Garden, for In2science.
In Lou's words, "I created this artwork in reference to the most 'STEM- orientated person I know, my mother. Drawing the colours from the flowers in her garden at home, and the shapes of the stars & planets of the universe she longs to explore. The energetic brightness and optimistic perseverance she has of life and all the aspects of it, or what it might be."
In2science acknowledges and celebrates Australia's First Nations people as our First Scientists.
Keynote Speaker – Mr Corey Tutt, CEO Deadly Science
Corey is a proud Kamilaroi man and is the Founder of Deadly Science. Corey has received numerous accolades and awards including 2020 NSW Young Australian of the Year. Deadly Science has sent over 16,000 books and more than 500 telescopes and resources to over 110 communities across Australia to encourage a love for science.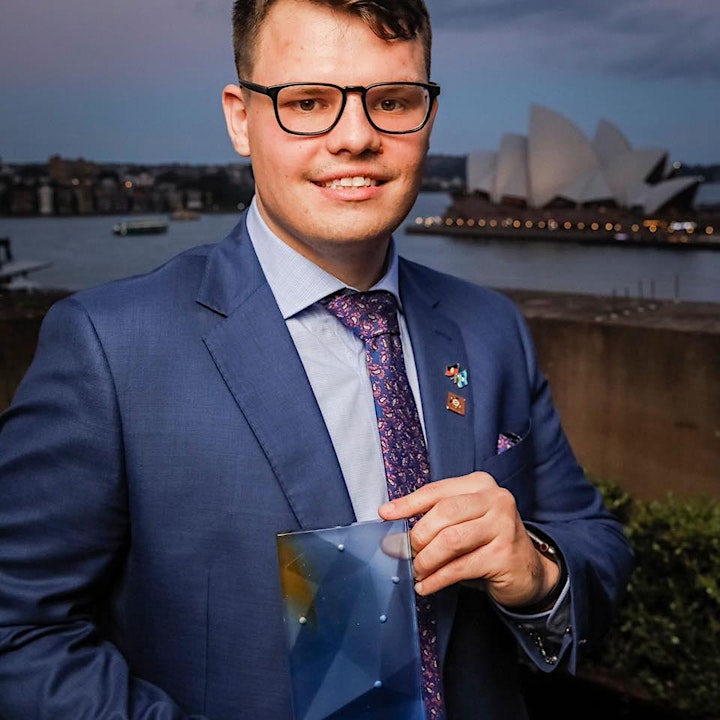 Event Facilitator – Ms Rae Johnston
A multi-award-winning STEM journalist and broadcaster, Rae Johnston was the first Science & Technology Editor for NITV at SBS, and her work appears across television, radio, podcasts and online. Rae is also the producer and host of top-rated podcasts Queens of the Drone Age, Hear+Beyond and Take It Blak. Rae is a proud Wiradjuri woman.