Description
The big guns in the Melbourne incubator scene are coming together this 26th of August!
Entrepreneurs&Co. is a community event where like-minded people come together to connect, collaborate and learn from the best entrepreneurs in Australia and across the globe. Entrepreneurs&Co. empowers Australian entrepreneurs and is focusing this event on the recent rise (and success) of start-up incubators throughout the country.
The high profile speakers include:
Veronica Munro
Partner at One10
Veronica Munro is an entrepreneur and a leader in social responsibility and sustainability for business. She is a partner at One10, a new incubator and accelerator for social enterprise and profit for purpose businesses, and also Director, Business Development at Branded Trust Assurance Systems. Every project she works on aligns with her goal of changing "business as usual" to sustainable business for the future. Previously, Veronica won the Premiers' Sustainability Award 2014 for SME, become a founding B Corp, and pioneered carbon neutral it at her previous employer within one year. She is also a member of the Melbourne Global Shapers Hubs, an initiative of the World Economic Forum to bring young voices to Davos.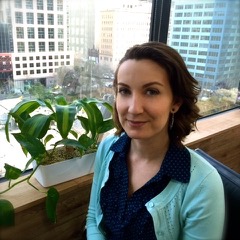 Ren Bulter
Melbourne Startup Market Manager
Ren is responsible for growing the community of startup founders and teams working in and around our new space in Bourke Street, Melbourne. She helps our startups learn how to build a community around their brand that will engage, grow and defend a startup in good times and bad.
An inquisitive polymath, Ren moved to Melbourne from California to complete a Masters degree at Monash University, and her credits include everything from producing music and comedy shows to producing a conference for software developers and facilitating investment for Melbourne startups.
Jay Chubb
Founder of NEST
Jay's an entrepreneur who loves social change and the models of human experience, communication and creativity that accelerate it. He's worked across the theory and practice of social change for two decades, including managing community organisations, political lobbying for the non-profit sector, tertiary study and consulting internationally. A decade ago he developed a travel and business addiction and started serial businesses in the US, China and Australia, in everything from jewelry to electronics to branding and communications.
In 2014 Jay founded Nest Coworking in Thornbury out of a passion for community that integrates social change, business and localism. Nest is a coworking community and organic social enterprise accelerator, and home to social enterprises like Scarf, Open Food Network and Birth for HumanKIND. Nest is about to launch Open Creative, a platform for freelancers and knowledge workers to deliver services collaboratively. Open Creative integrates business with social purpose, and dedicates a percentage of earnings to social outcomes.
Organiser of Incubators & Start-ups