Description
Inclusivity really is straightforward.
This event is not just for students wishing to establish a career serving the LGBTQI community but for those going to work ANYWHERE. Because guess what? Whatever you do within your day to day life, so do individuals within the LGBTQI community. Awareness and knowledge is an initial step to creating a practise that is equally accessible to all.
People within the LGBTI+ people have higher rates of suicidal ideation, self-harm, and poorer mental health compared to heterosexual and cisgender populations. Such rates can be attributed to the systemic, institutionalised and everyday experiences of discrimination, harassment and violence that LGBTI+ people often experience (Lifeline, 2019).

As emerging practitioners it is our responsibilty to not only make sure we do not feed into this discrimination but lead by example for future generations and show that we wont except these statistics any longer.
Our event will be hosted by IDA KILLS!
Ida Kills is a Drag Queen, Performance artist and M.C. Ida (also known as Reece, is a journalism student, activist and politics nerd). Ida is like a character created by Reece to make any event 10x more fabulous!
Ida can't wait to host with SOFI and meet all the incredible attendees!
We are so honoured to announce out first guest speaker!
Ben Bjarnesen BM CF- LGBTI Domestic Violence Educator & Campaigner



Ben is a surviving victim of domestic violence and has since become a passionate educator, campaigner and speaker. Ben is a current serving Police officer and a Churchill Fellow, who has conducted international research on how Police forces and support services can best respond to domestic violence in LGBTI communities.

Ben is on the Board of Directors for DVConnect, is a training facilitator for the Queensland Council for LGBTI Health and is involved with various other not for profit organisations including Australia Says NO MORE which is based on the Gold Coast. Ben is a guest lecturer and key note speaker both internationally and across Australia on the topic of domestic violence in LGBTI communities. He is a member of the Queensland Government's LGBTI Roundtable, which facilitates government engagement with LGBTI communities and provides a mechanism for communities to highlight issues, challenges and opportunities with Queensland government agencies.

Ben has worked in metropolitan Brisbane and outback Queensland, including the town of Roma where he spearheaded the development and implementation of the community support group, "Anything but Straight." This group provides support, education and referral services to LGBTI clients and in 2011 Ben was nominated for the Young Australian of the Year Award for this initiative. He was also named as one of the top 50 most influential and inspiring LGBTI Australians by Cosmopolitan Magazine in 2017.

Our next speaker is Nick Tyson- Student Speaker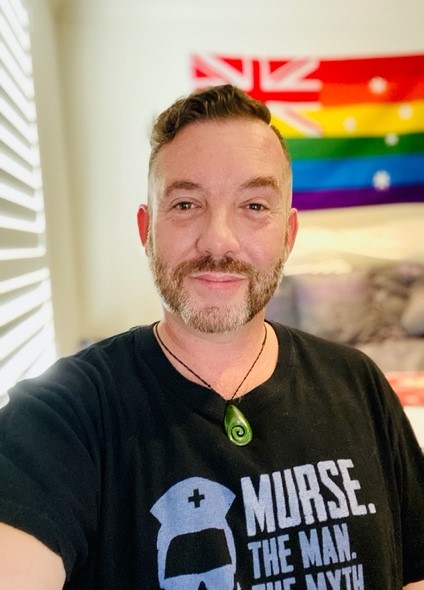 Nick was born in Port Moresby, Papua New Guinea (PNG) where he also spent his youth. His secondary education, and early professional life, was spent in Sydney, New South Wales (NSW), Australia.

Nicholas's cultural background, combined with his experience in hospitality/customer service and having gained various qualifications and certificates has given him the ability to relate well to diverse members of the LGBTQIA+ community, customers/guests, staff, and management in an extremely polite, respectful and professional manner, whilst maintaining a "committed, positive can-do" attitude.

Nick identifies within the LGBTQI+ community, is a member of the LGBTQI Advisory committee to Arcare Aged Care- QLD's FIRST LGBTQI+ specific aged care facility. Having cared for family, he completed his Certificate 4 in Ageing Support and, wishing to progress further in his new-found career, he then engaged himself in tertiary education becoming a Student Enrolled Nurse (SEN) on the Gold Coast, at TAFE Queensland (Southport) where he is currently completing his "Diploma of Nursing (Enrolled Nurse)".

Nick is an extremely passionate man who values:

• Honesty • Trust • Equality • Transparency • Unity

• Education • Advocacy • Diversity • Respect • Empowerment

Nick also advocates strongly for:

LGBTI+ Health, LGBTI+ Rights, Nurses Against Violence Unite, Inc.™, Movember®, and Men in Nursing
Our next amazing speaker is Jade Mirabito- Specialist Youth Worker!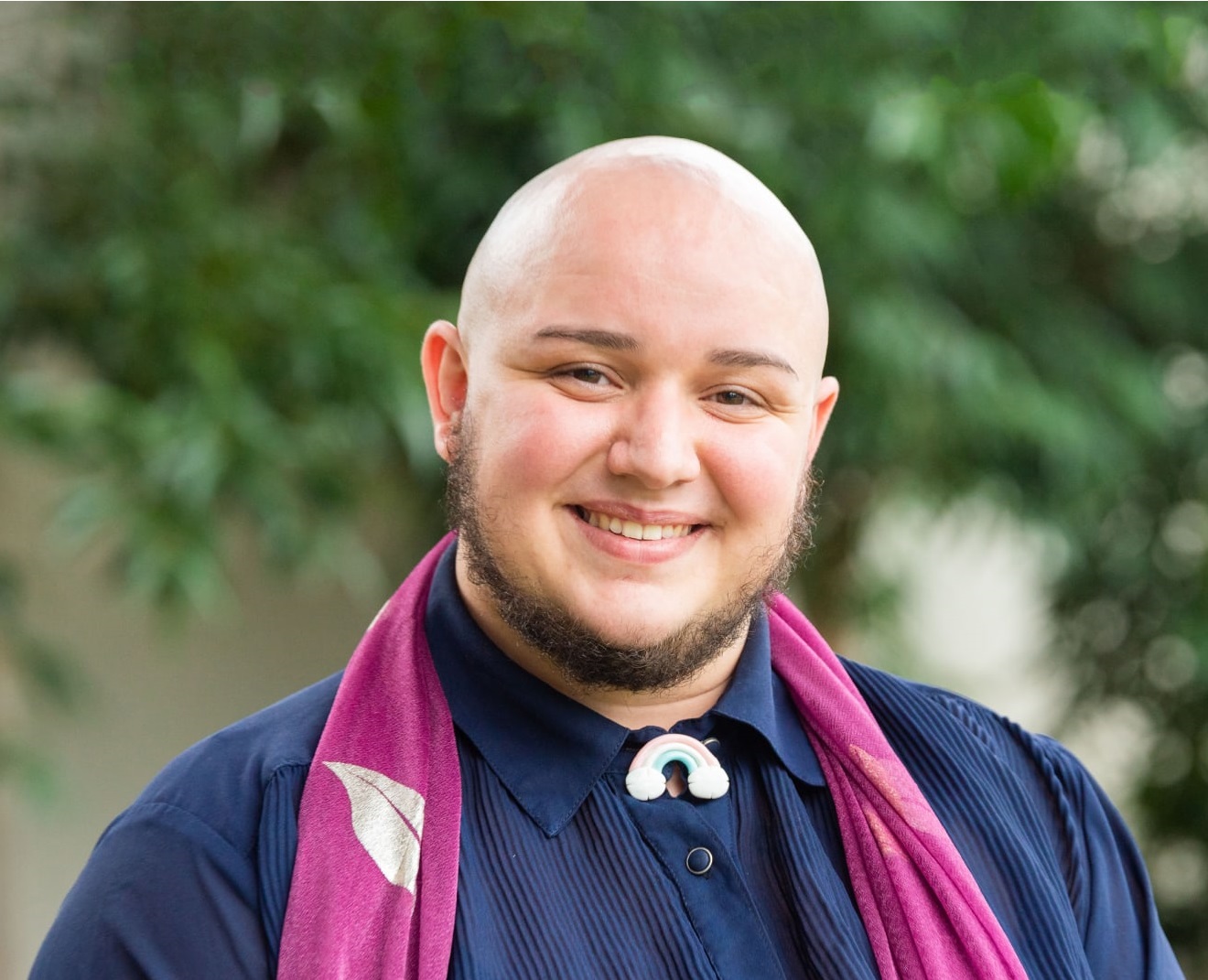 Jade Mirabito uses he/him pronouns and identifies as agender, trans, queer, flabulous and femme.
Jade supports LGBTIQAP+ youth and trans people of all ages across the Gold Coast. He primarily works as the LGBTIQAP+ Specialist Youth Worker at headspace Southport, enhancing cultural competency in the workplace and providing one on one support for LGBTIQAP+ young people. Jade facilitates a number of groups such as Tea Time (12-25yo) at headspace, Qspace (12-17yo) and Qplus (18-25yo) psychoeducational programs with the Expanded Horizons Program, and Transcendence (18+) specifically supporting trans and gender diverse people at Relationships Australia QLD.
Jade is passionate about bringing lived experience into his multiple roles. This led to him shifting his career from teaching high school drama to working more closely with marginalised groups where he can use theatrical devices to educate, build resilience and form connections.
The Gold Coast LGBTIQAP+ Mental Health Professionals Network is one of Jade's projects, created in 2015- providing free professional development focused around supporting the mental health of LGBTIQAP+ people.
In his free time Jade is a service educator- providing LGBTIQAP+ focused training for individuals and organisations across SEQ as a contractor since 2016. He has created multiple training packages and developed online training modules to enhance the cultural competency of services working with LGBTIQAP+ clients and staff. Jade received one of 2018's Westfield Local Heroes Awards as recognition for promoting social wellbeing and harmony in the community through his work at headspace.
Outside of his work, Jade enjoys building, caring for and supporting community, volunteering with Wendybird, crafternoons, camping and collecting teapots.

We are honoured to introduce Louise Kane- Director of Studies and Centre Manager of Navitas English.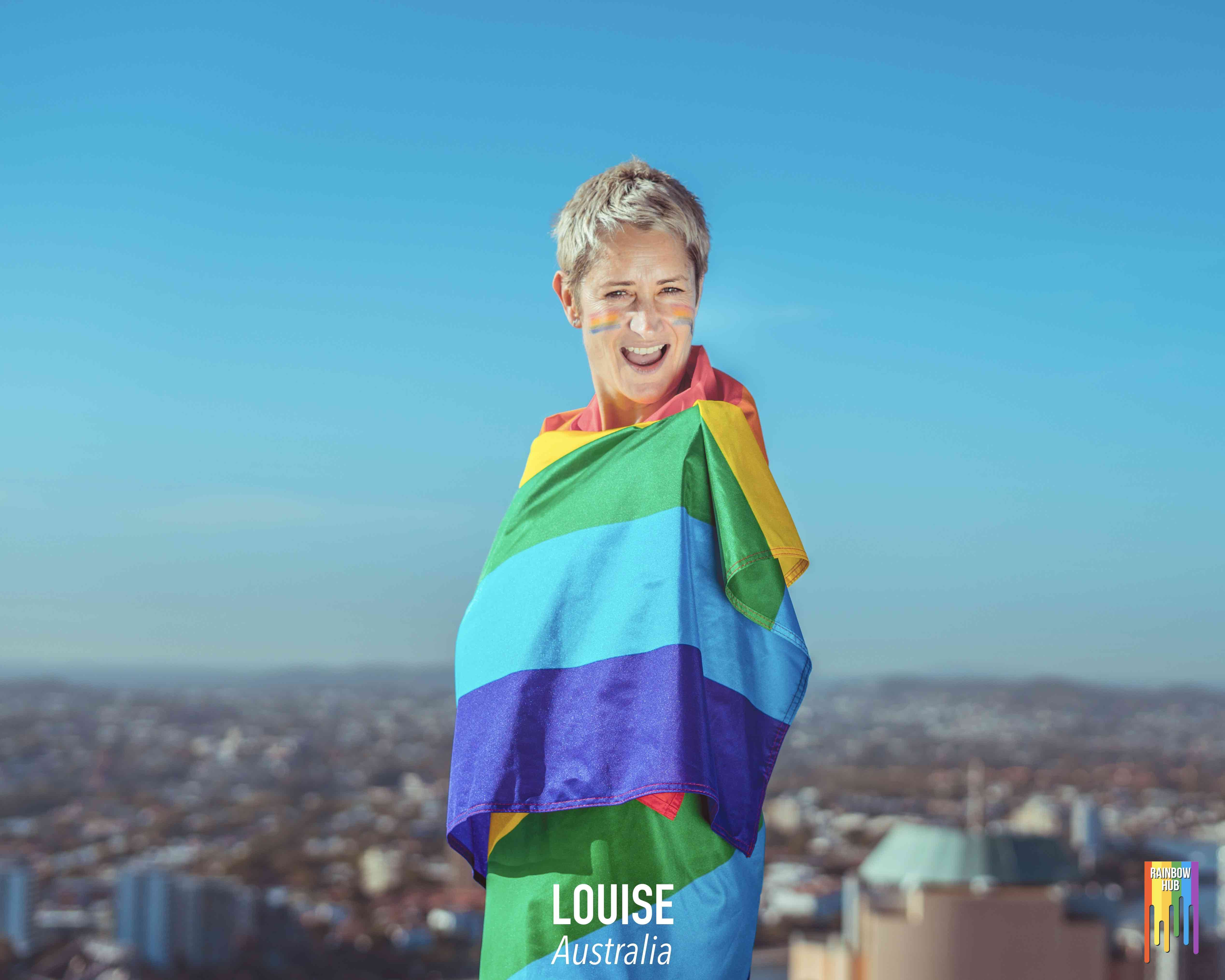 Supporting the rainbow-how one small project has impacted the LGBTQI community of International students
"Moving and studying abroad, you never know how people will react to your particular sexual orientation or gender identity, and that's why a group like Rainbow Hub is so important" – Will, Brazilian.
Queer international students come to Australia from every continent except Antarctica. Their home countries have varying attitudes to LGBTQI people, ranging from tolerance through societal disapproval to judicial or extrajudicial threats to life and liberty. Rainbow Hub (RH), a Queensland government-funded program, offers international LGBTQI students a safe, supportive environment to celebrate their identity and diversity without discrimination or judgement.
Louise Kane is the Director of Studies and Centre Manager of Navitas English, Brisbane where she has worked for the past 15 years. The Rainbow Hub is an initiative that she feels strongly about and believes it is important that all LGBTQI students have a sense of belonging and a place where they can meet other international LGBTQI students; where they can access resources and information about the LGBTQI community.
We are proud to introduce our final speaker, Jen Kaighin!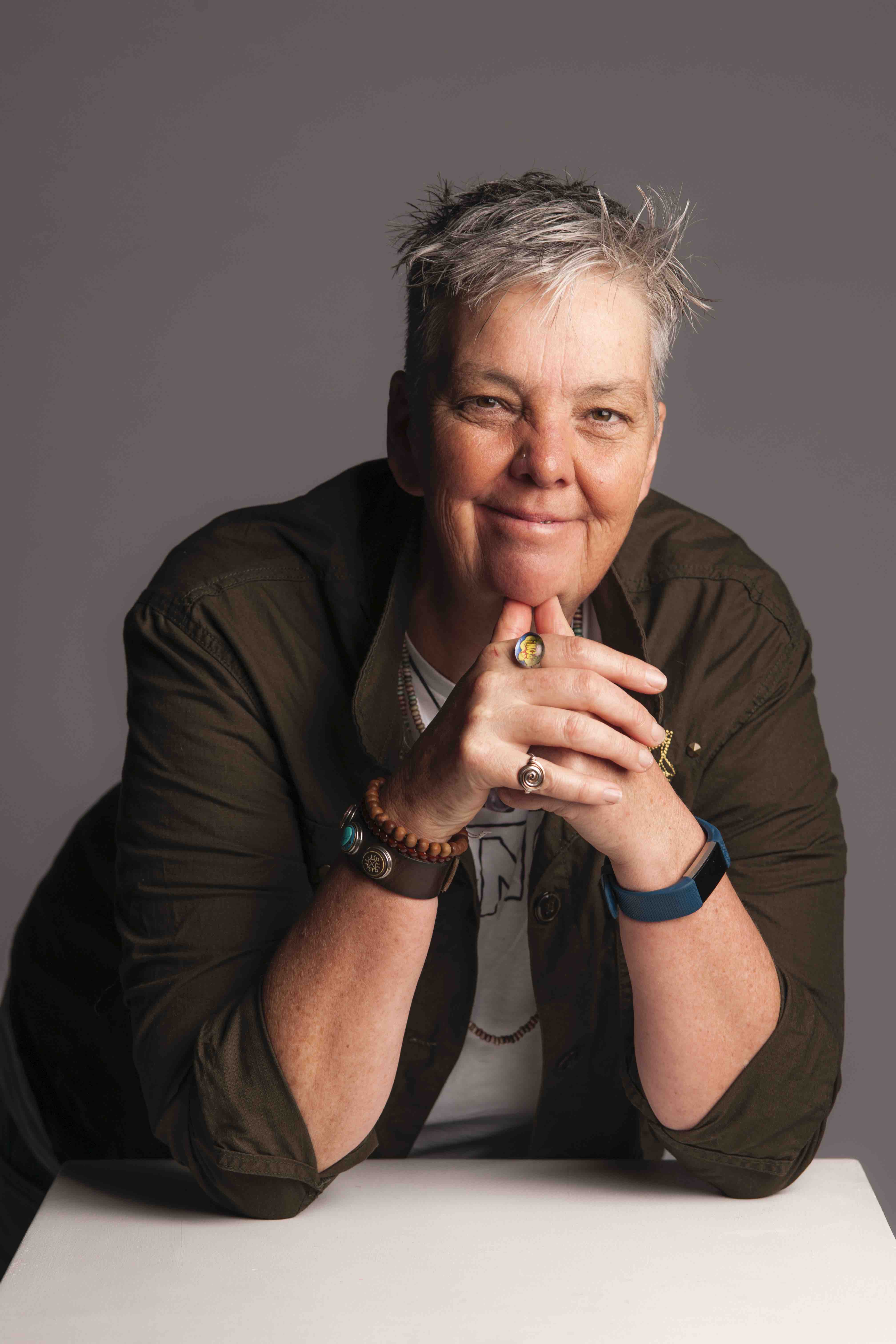 Jen Kaighin is a lecturer in Public Health and Social Work, Faculty of Health at QUT Jen engages in teaching and research in the areas of critical social work practice and pedagogy, youth work theory and practice, queering social work, and basic income.
A current research and teaching interest is in regards to the cis normative and heteronormative nature of SW education, which leaves queer students struggling to integrate their queer identity and their professional SW identity. This has challenges for student wellbeing and also for practice readiness.
The global definition of social work, as espoused by the IFSW includes that the principles of social justice, human rights and respect for diversities are central to social work. These principles are adopted nationally by peak SW organisations such as the AASW, NASW and BASW. However, research, primarily undertaken in the US and Canada reports that students experience the SW classroom as cisnormative and heteronormative spaces, where students might self-silence, or take on hypervisibility, and where content is either lacking, or problematises the experiences of queer people and communities, constructing them as a group to better understand so 'they' can be helped more effectively.
One of the issues identified by queer students is that in the absence of content in the curriculum those who are out may find themselves, or place themselves, in the role of being educators to their student colleagues. This is not without cost, students experience high levels of stress and frustration and this is compounded if they also experience homophobic responses from student colleagues and a lack of support or protection by Faculty.
Strategies considered include queering the SW curriculum, creating safe and supportive spaces for queer students, the incorporation of explicit and implicit content into the curriculum and exploring the ways queer theory can be applied in SW education in practice.
Jen has come to academia following many years as a youth work practitioner. One of her proudest achievements has been writing the successful submission that saw Open Doors Youth Service secure funding as Queensland's first fully funded service for LGBTQIA+ young people.