Hear innovation stories from entrepreneurs in each city - be inspired by their successes and learn from their challenges!
About this Event
Session 1: Inclusive Entrepreneurship
Our first session for the series will be all about how we might we better address the entrepreneurship challenges faced by underrepresented groups through innovative solutions that minimise barriers and increase access to opportunities.
You will receive the Zoom meeting joining link via e-mail before the session starts.
Event time: 4.00pm to 5.30pm (AEDT)/ 12.00pm – 1.30pm (WIB)
Meet the brilliant experts & entrepreneurs: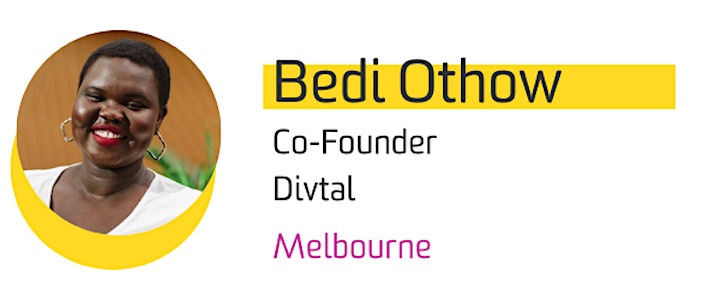 Bedi is the co-founder of DivTal, an online job platform that connects inclusive organisations to migrant or culturally and linguistically diverse jobseekers. She is a passionate Human Resource professional with over 8 years' experience within the finance industry. Her areas of expertise include Graduate and Early Career Talent Management, Diversity & Inclusion, Change & Comms, Recruitment and Program Management. Bedi is involved in numerous diversity & inclusion committees and advocates for minority women and youth empowerment.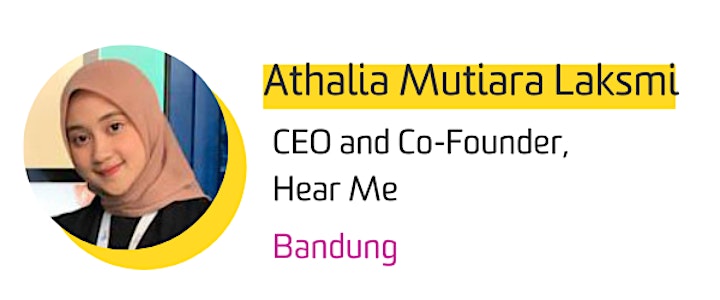 Athalia is the CEO and Co-Founder of Hear Me (PT Inovasi Disabilitas Indonesia), a social startup that has created the first Indonesian Sign Language Translator in 3D animation to bridge the communication between the deaf and the hearing. Hear Me has a vision to increase the equality and rights of people with hearing disabilities and make an inclusive ecosystem. Hear Me has made a positive social impact towards the welfare of deaf people especially in the work field and in providing access to information and communication for deaf people.
Jeanette Cheah is an award-winning technology and business leader based in Melbourne, and raised across the US, Japan and Australia. As CEO & founder of HEX, she's dedicated to transforming young people into the innovators the world needs tomorrow.
More speakers announced soon...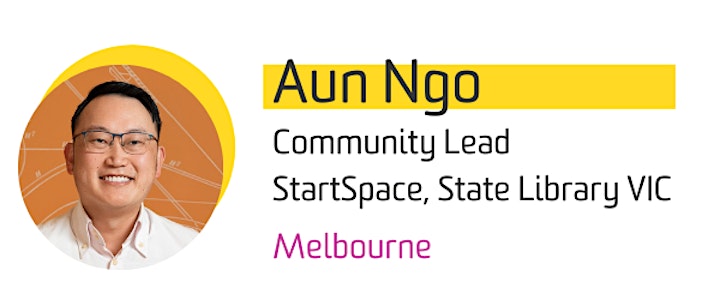 Aun Ngo is the Community Lead for StartSpace – State Library Victoria's business support service for early-stage founders & ideas.
Born in Malaysia but migrating to Melbourne at an early age, he studied Commerce and Arts before working in the education sector managing student welfare programs. Aun then spent some time working in Asia – through AusAID at a social enterprise in Manila, then at a non-profit in Singapore. More recently he launched and managed the FYA Hub, Australia's first free coworking space for youth led social enterprises. He also co-founded Meld Community, a non-profit supporting international students studying in Melbourne.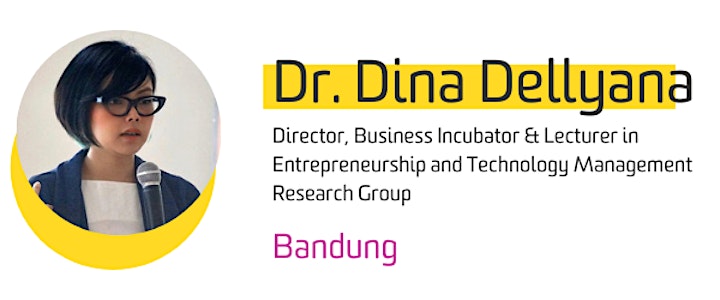 Dr. Dina Dellyana is a lecturer, Director of The Greater Hub business incubator at the School of Business and Management, Institut Teknologi Bandung (SBM ITB) and Head of Entrepreneurship development division in LPIK ITB. The Greater Hub promotes innovation, venture creation and assists small business through entrepreneurial programs, mentoring and a business incubator. Dina is actively involved in several startup development activities, including being a mentor for Indigo Creative Nation, Startup development division in MIKTI and Head of Startup Development for West Java's Chambers of Commerce. She's also actively conducting research across a number of entrepreneurship topics.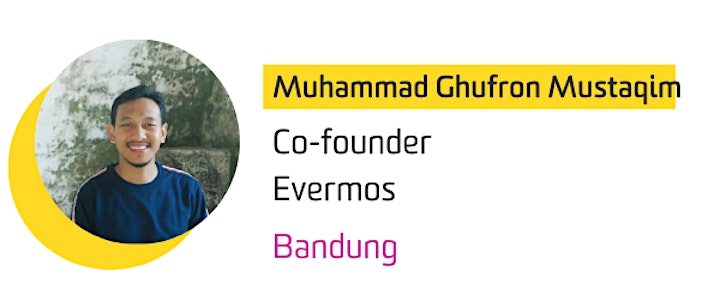 Ghufron is the Co-founder of Evermos, a social commerce platform with a mission to be the largest economic empowerment platform and ecosystem in Indonesia. The platform enables people who want to start halal businesses with zero capital by becoming resellers. Evermos has a focus on women's empowerment, helping them to stay productive and on track to achieve financial independence. Currently close to 70% of Evermos resellers are women, the majority of whom are stay-at-home mums. To help resellers become more professional, Evermos has training covering both hard skills and soft skills. On top of that, Evermos has hundreds offline communities in sub district level, with community leaders who serve as mentors to nearby resellers.
___________________________________________________________________________