"In the Name of Confucius" – Why is China spending billions educating our y...
Description
Please note change of venue due to last minute unexplained cancelation of our previous booking which coincedently has a CI.
Multi-award winning documentary, In the Name of Confucius will be screened at Scots Church Assembly Hall, 156 Collins St, Melbourne – a rare opportunity to join people across different sectors and meet stakeholders. Anyone with an interest in education, human rights, moral ethics or foreign government influence using soft power, must see this investigative documentary.
This documentary is the first to expose the growing global controversies surrounding the Chinese government's multi-billion dollar Confucius Institutes (CI), a loss of academic integrity, violations to human rights codes, foreign influence and even potential infringements on national security.
There are Confucius Institutes in 14 Australian universities and Confucius Classrooms in 67 Australian schools.
In the Name of Confucius has won 10 international awards and nominations, and seen highly successful screenings in America, Canada, Poland, Taiwan, Spain, South Africa and Germany. It also had two engaging screenings and panel discussions in Sydney and Canberra in June 2018. Audiences described the film as an eye-opener to a hidden truth and a timely reminder of an important issue – how we should deal with the unintended outcomes of our strengthening ties with a rising Communist China, as Beijing spends an estimated $10 billion annually on "external propaganda", including the Confucius Institute initiative.
This Event is supported by the Australian Tibet Council, The Vietnamese Community in Australia and the Australian Values Alliance.
Film screening will be followed by Q&A with:
Nobel Peace Prize nominee, David Matas OC, who is featured in the documentary; former senior intelligence analyst with the Federal Government's Defence Intelligence Organisation, Paul Monk PhD; and former Chinese language teacher and current CEO of Melbourne Epoch Times, a Chinese language newspaper, John Xiao.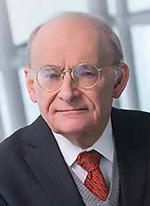 David Matas is an international human rights lawyer and widely published author. He has been actively involved in a number of human rights organisations, including Amnesty International, B'nai Brith Canada, Canadian Council for Refugees and the Canadian Jewish Congress. Mr Matas is Co-chair of Canadian Helsinki Watch Group, Director of Manitoba Association of Rights & Liberties and was a member of the Canadian delegation to the United Nations General Assembly.
Mr Matas has received numerous awards and honours, including the Order of Canada in 2009, and a nomination for the Nobel Peace Prize in 2010 for his work bringing China's military controlled, state sanctioned organ harvesting of prisoners of conscience to public awareness.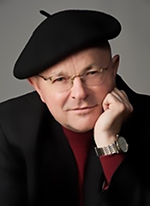 Dr Monk has a BA from the University of Melbourne, a PhD in International Relations from the Australian National University. He is a former senior intelligence analyst with the Federal Government's Defence Intelligence Organisation (DIO), where he was Japan and Korea's Desk Officer in the early 1990s and headed China analysis in the mid-1990s. He is a writer, a speaker, a poet, a moderator of public debates and a facilitator of critical thinking workshops.
He co-founded Austhink Consulting, which specialised in applied analytics and decision architectures and ran analyst training programs for, among others, ASIO, ONA, the CIA and the DIA. He has lectured in Chinese politics, strategic intelligence analysis and on Australia and Asia in the 21st century.
He is a well-known essayist, book reviewer and opinion writer in the serious press on a wide range of subjects. He is all but unique in having written extensively for both the Fairfax and Murdoch press and for both Quadrant and the Australian Rationalist.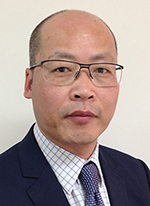 John Xiao has worked in education for decades in China and Australia. He graduated (BA) from Xi`an International Studies University and Shaanxi Normal University (MEd) in China. He taught English at Shaanxi University of Technology and Shaanxi Normal University in China.
John arrived in Australia in 1990 where he has taught Chinese language in several private schools in Sydney, Adelaide, Hobart and Melbourne before becoming the CEO of Melbourne Epoch Times in 2012.
The Epoch Times is a non-profit organisation dedicated to seeking the truth through insightful and independent journalism. They stand outside of political interests and the pursuit of profit, to educate readers about today's most critical issues with the intention of broadening minds and uplifting society. A well-informed society is the cornerstone of a flourishing democracy. Being independent, they investigate issues overlooked – or avoided – by other media outlets as they believe journalism must play the role of being truly responsible to society.