Join Jon Faine AM as he interviews Dr Alan Finkel AO. You are invited to register to attend in-person or for the livestream.
About this event
Please note: This event has been postponed due to ongoing lockdowns in Metro Melbourne.
While politicians in Canberra debate whether to lock us in to an emissions target of net zero by 2050, Dr Alan Finkel is spearheading Australia's technology-led approach to addressing climate change.
As Special Adviser to the Australian Government on Low Emissions Technology, Dr Finkel is driving collaboration between governments, research institutions, business leaders, investors, and industry to develop the technologies required to address the biggest challenge of our times.
What technologies do we need, and can we accelerate their development fast enough to make an impact on our emission levels now and into the future?
Dr Finkel AO will join Jon Faine AM, to dive deep into this important topic as part of the Monash Law In Conversation event series.
You are invited join Jon and Dr Finkel, both Monash Alum, in person or on LinkedIn LIVE to share your comments and questions with Australia's top scientist.
In Conversation with Jon Faine deep-dives into the minds of some of Australia's major movers and shakers as they explore some of the biggest legal, economic and social issues of our time.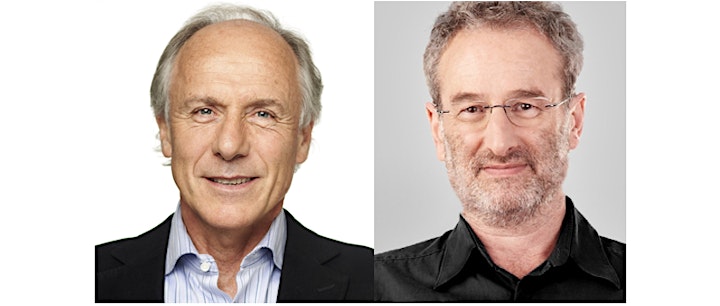 Speakers
Special Guest: Dr Alan Finkel AO
Alan Finkel is a neuroscientist, engineer and entrepreneur. He was Australia's chief scientist from 2016 to 2020, during which time he led the National Electricity Market Review, the development of the National Hydrogen Strategy, and the panel that advised the Australian Government on the 2020 Low Emissions Technology Roadmap. He is currently Chair of Stile Education, Chair of the Australian Government's Technology Investment Advisory Council, and Special Adviser to the Australian Government on Low Emissions Technologies.
Interviewer: Jon Faine AM, ABC Broadcaster of the Year, keynote speaker and best-selling author
Jon Faine has been at the forefront of public affairs in Australia throughout his 30-year career. Moderating live-to-air debates on every topic imaginable day after day over decades equips Jon with a sharp mind and quick wit.
He also has a broad knowledge of topics that marks him as a conference facilitator and speaker extraordinaire. Jon is an ABC Broadcaster of the Year and holds multiple media and legal awards. He has also received an Order of Australia and the Monash University Distinguished Alumni Award.
Agenda
5.45 pm - Registration
6.00 pm - Interview begins
6.45 pm - Q+A
7.00 pm - Drinks reception
8.00pm - End of event
Ticket types
In-person ticket - To attend in-person at our Monash Law Chambers in Melbourne CBD
Livestream ticket - To receive the link directly to the LinkedIn live (where you can ask your questions) or YouTube live (watch content only).
How to watch on LinkedIn Live:
✅ Make sure you are following Monash University on LinkedIn: https://www.linkedin.com/school/monash-university/ by visiting our profile page and clicking FOLLOW (*you will need a LinkedIn account).
✅ Open LinkedIn a few minutes before our live stream begins.
✅ When we go live, you will receive a notification from LinkedIn and we'll have sent you the link in advance as well.
✅ Have a question for Jon and his guest? Comment on the live stream of this event.
*Don't have a LinkedIn account? Go to: https://www.linkedin.com/ to join
About the series
In Conversation with Jon Faine features some of Australia's leading thinkers and doers discussing the major legal, economic and social issues of our time.
Hosted by iconic broadcaster Jon Faine AM, In Conversation is an opportunity to reach beyond the sound bite, take a breath and deep-dive into the minds of some of our community's major movers and shakers.
Join Jon Faine as he draws upon decades of broadcasting experience to enlighten, to ask those difficult questions, and to have a little fun along the way.
Proudly presented by Monash University.
Contact us
e-mail: law-engagement@monash.edu
Organiser of In Conversation with Jon Faine: Dr Alan Finkel AO