Description
You are invited to a literary evening, In Conversation with Clare Bowditch, hosted by Sarah Wilson at Gertrude & Alice Cafe Bookstore.

WHEN: Monday, 4th of November, 2019. Please arrive at 6:45pm for our prompt 7:00pm start.

TICKETS: $45.00 (excl. external fees) which include Clare Bowditch's memoir Your Own Kind of Girl (RRP $29.95), a drink on arrival, and nibbles. Further drinks will be available for purchase.
ARIA Award-winning singer and actress Clare Bowditch confronts her inner critic in this no-holds-barred memoir.
About Your Own Kind of Girl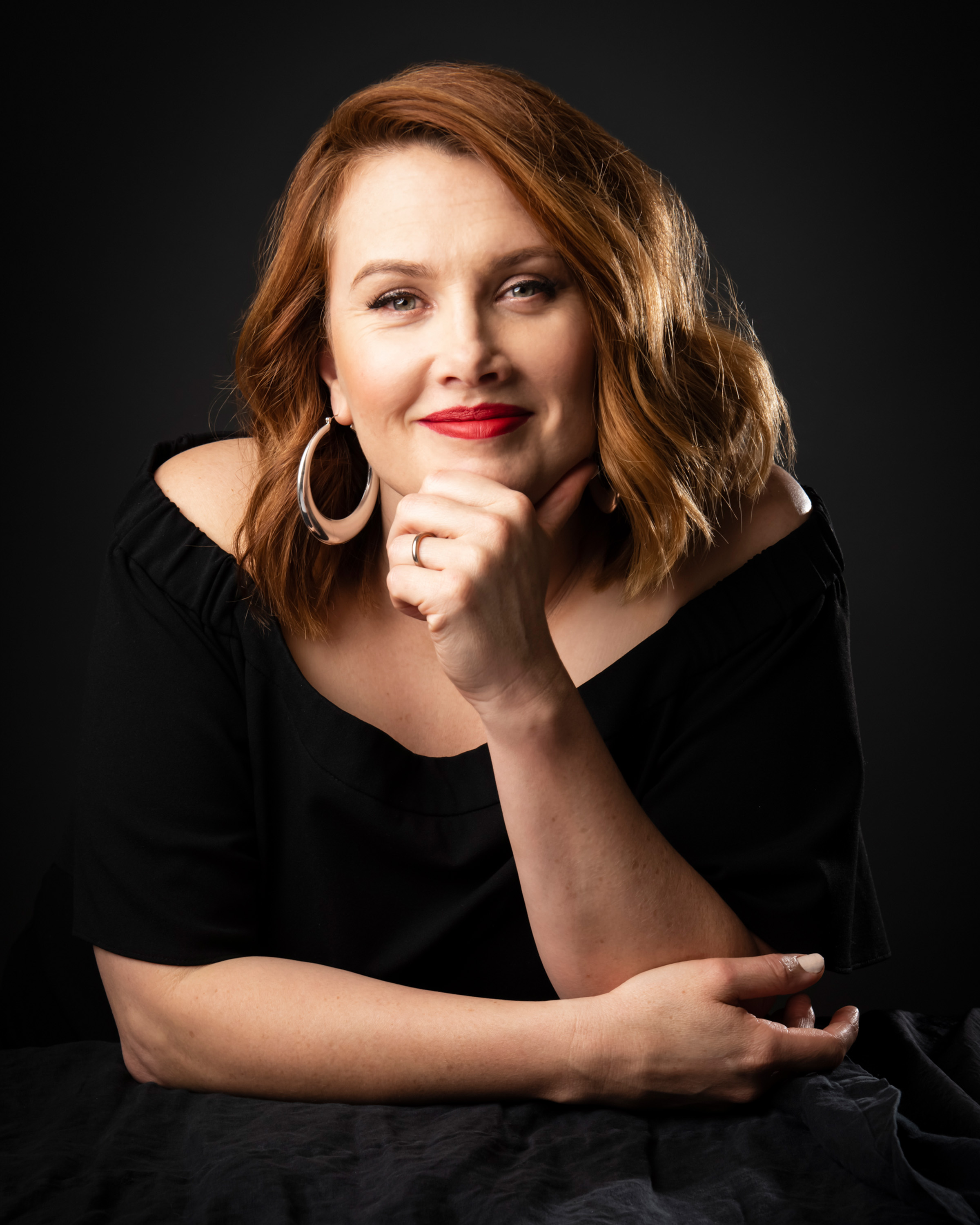 About Clare Bowditch
Clare Bowditch is a storyteller who lives in Melbourne with her husband Marty, their three teenage children, a white groodle, and one lone surviving free-ranging guinea pig. In terms of 'the fancy stuff', Bowditch is a bestselling ARIA Award-winning musician (Best Female Artist), Rolling Stone Woman of the Year (Contribution to Culture), Logie-nominated actor (for her role as 'Rosanna' on hit TV show Offspring), and a former ABC broadcaster who still misses her talk-back callers very much, and hopes they're doing okay out there. In her spare time, Bowditch does a lot of public-speaking and event-running. She uses humour and the collective terror of 'public-singing' as tools to teach skills around courage and self-leadership. She is also the founder Big Hearted Business, a love project designed to support creative people in their businesses, and businesses with their creative thinking. As a musician Clare has performed and toured with the likes of Leonard Cohen, Paul Kelly, Cat Power, John Butler, Snow Patrol and Gotye. The person she enjoys touring with the most is her drummer and husband, Marty Brown.
Acclaim for Your Own Kind of Girl
'The words that kept coming to me over and over again as I read this book were authenticity and decency. Clare Bowditch made me feel how wonderful and difficult and amazing it is to be a human.' LEIGH SALES

'Brutal at times but funny as f@#k. This book will change a lot of lives for the better.' BERNARD FANNING

'Reading this book felt as intimate as having a long, heart-breakingly vulnerable yet hilarious conversation with Clare by a fire with wine in hand. It is a celebration of the human struggle, how we can learn to befriend (and say "f@#k off" to) our demons, and ultimately write our own story. There is so much hope in this book.' MISSY HIGGINS

'Clare Bowditch cements her status as one of Australia's most mesmerising storytellers with this debut. Her ability to lay bare the vulnerabilities, hurts and triumphs of a woman's life is second to none. She's my kind of girl, for sure.' CLEMENTINE FORD

'This book is like a life-buoy, tossed across a generation by a sick and frightened young woman, who grew up to be Clare Bowditch. An extraordinary tale, faithfully remembered and generously told. What a woman. A transfixing and powerful memoir.' ANNABEL CRABB

'Clare Bowditch opens her heart and history with staggering generosity - unpicking the birth of her creativity and the early scars that forged her. Much like the woman herself, YOUR OWN KIND OF GIRL is unflinching, entertaining, inspiring and real. I inhaled this book.' KAT STEWART

'A brave and generous work. Never didactic or patronising, Bowditch nonetheless has much to share as she invites the reader inside the tender heart and evolving mind of a young woman determined to make sense of herself and her place in the world. Told with Bowditch's trademark warmth and openness, this book is an act of compassion as much as it is the product of diligent reflection and insight.' PEGGY FREW

'For parents, indeed anyone that would like to understand mental illness, and that recovery is possible. Clare writes with extraordinary self-awareness and insight. Her journey encourages anyone to keep going; to believe that there is something better, to take one step at a time toward it, and not to give up. A truly compelling story of resilience, survival and growth. ' DR CHARLOTTE KEATING

'A deeply revealing insight into how a true artist is born. Brutally honest, compelling and affecting, Clare's luminous warmth shines through every page.' KATE MILLER-HEIDKE

'I fell in love with this book from the start - it's a brutally honest, witty, smart and courageous account of Clare Bowditch finding her path and her power.' EDDIE PERFECT

'Clare takes us to the edge of the stuff we flee from - the late-night inner turmoil of an eating disorder, the loneliness of being the "fat kid" and death - so that, as her friend Leonard Cohen once said, the light might come in.' SARAH WILSON

'Clare's story (so far) reveals how resilience is created from the suffering life inflicts. Clare discovers the unlikely weapons of FAFL and FOF to kickstart her recovery and combat "Frank", her internal nemesis, and with the guidance of Ron, her therapist, she transforms breakdown into breakthrough. Clare's suffering morphs into flourishing, as this highly creative human finds her authentic self and builds her artistic career and her own family. Clare's honesty and warmth shines strongly through the pages of this inspiring and moving memoir.' PROFESSOR PAT McGORRY

'Finally, an author who has found the words to describe that excruciatingly complex relationship many women have with food.' JAMILA RIZVI

'What I love best about the glorious Clare Bowditch is how richly she embraces life and holds to what's most sustaining. Her beautiful book is so like her music: bold, original, earthy, funny, grateful, honest, truthful and tuneful - and fabulously female.' STEPHANIE DOWRICK, author of Choosing Happiness

'Vibrant, touching, hilarious. Clare's heart-baring makes me want to live brighter, tell more truths, and laugh - in a sweet way - at my self-criticism and fears. This is book is a healer.' DANIELLE LAPORTE, author of The Desire Map